| | |
| --- | --- |
| Breast imaging – Mammography interpretation – Mammography lexicon – Calcifications – Suspicious morphology | |
Suspicious morphology
Several varieties may be seen in this category.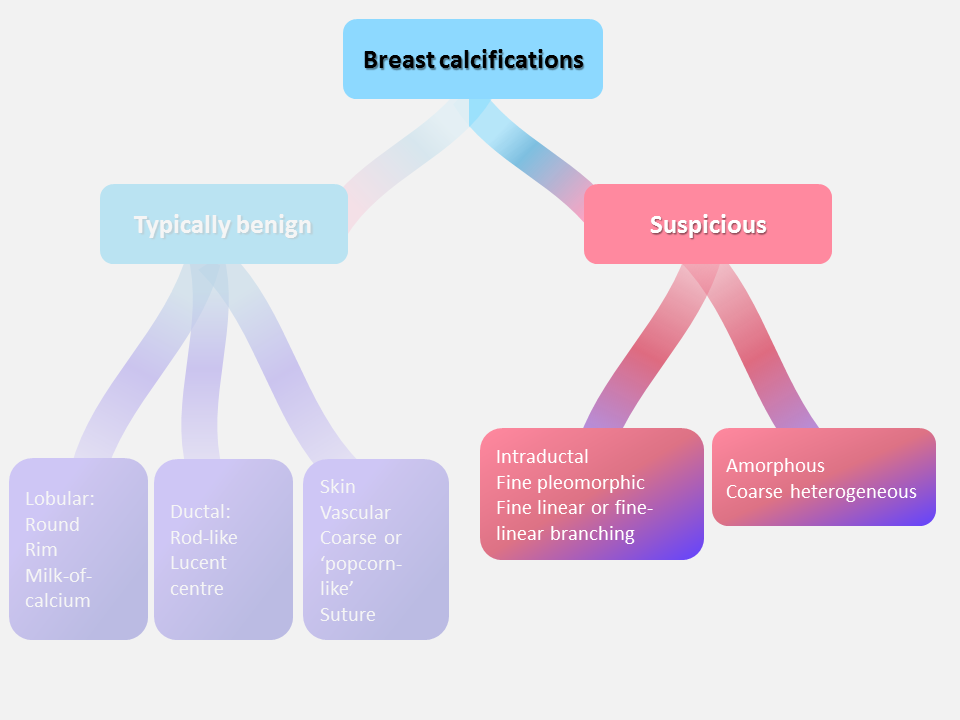 Amorphous calcifications
These are small hazy calcifications of indistinct size, shape, and appearance. If seen in diffuse distribution, in one or both breasts, they represent benign amorphous calcifications. Multiple clustered amorphous calcifications are probably benign calcifications, whereas a solitary cluster of amorphous calcification or new calcifications are suspicious for malignancy

.
Coarse heterogeneous calcifications
These are usually irregular calcifications > 0.5 mm in size but smaller than dystrophic calcifications

.
Fine pleomorphic calcifications
These are < 0.5 mm across and are of varying shapes and sizes. They may be seen in a group or in regional distribution when entire duct distribution is involved. They may be within a mass. Fine pleomorphic calcifications usually represent likely malignant calcifications

.
Fine linear or fine-linear branching calcifications
These are thin, linear, irregular, and usually branching discontinuous calcifications < 0.5 mm across. They form in the duct lumen, which is involved by the necrotic irregular cancer. Such calcifications may be seen with or without a mass

.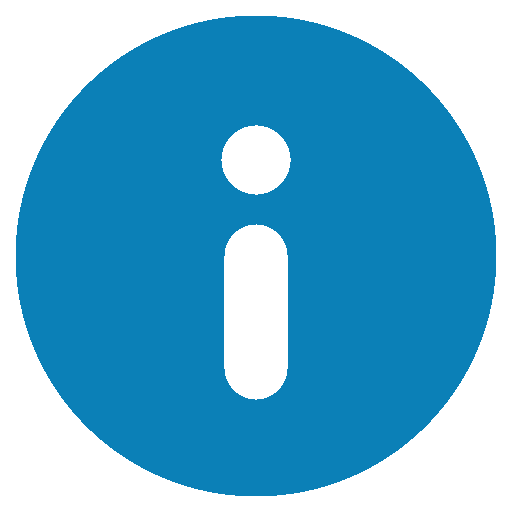 Click on the pictures to magnify and display the legends



Click on this icon to display a case study


IARC, 150 Cours Albert Thomas, 69372 Lyon CEDEX 08, France - Tel: +33 (0)4 72 73 84 85 - Fax: +33 (0)4 72 73 85 75
© IARC 2023 -
All Rights Reserved
.