| | |
| --- | --- |
| Breast imaging – Mammography technique – Mammography procedure – Additional mammographic views – Lumpectomy specimen mammography | |
Preclinical cancers or suspicious clusters of microcalcifications detected on screening mammography are further evaluated with image-guided biopsy. If carcinoma in situ or malignancy is detected, most patients undergo wide excision of the lesion as a breast-conserving procedure. Hookwire localization is used for the excision and biopsy of clinically non-palpable breast lesions. Mammography of the lumpectomy specimen is an important intraoperative step to ensure complete excision.
Advantages of specimen mammography
Specimen mammography can confirm complete excision of a small, clinically non-palpable mass or cluster of microcalcifications.
It can help to ascertain margin clearance macroscopically, although histopathology of the specimen remains the reference standard for involvement or clearance of the margins of the excised tissue. Frozen sections can be viewed intraoperatively and decisions to revise margin clearance can be taken if needed.
Mammogram right breast shows developing asymmetry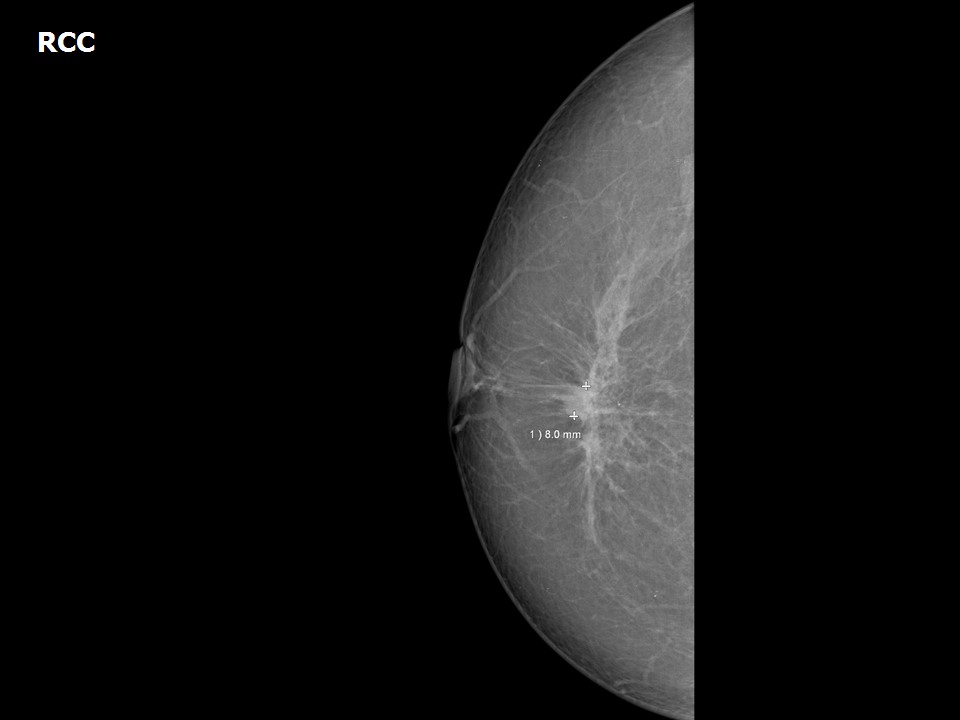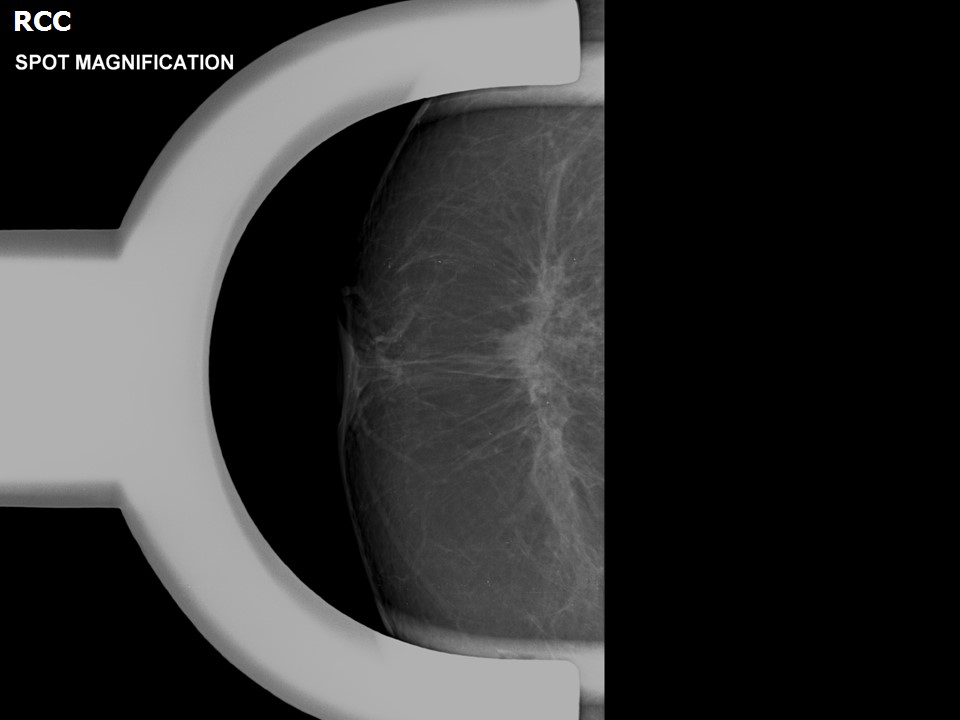 Lumpectomy specimen mammogram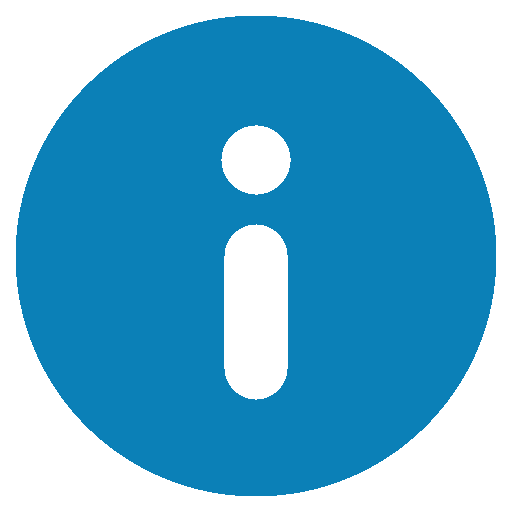 Click on the pictures to magnify and display the legends



Click on this icon to display a case study


IARC, 150 Cours Albert Thomas, 69372 Lyon CEDEX 08, France - Tel: +33 (0)4 72 73 84 85 - Fax: +33 (0)4 72 73 85 75
© IARC 2023 -
All Rights Reserved
.