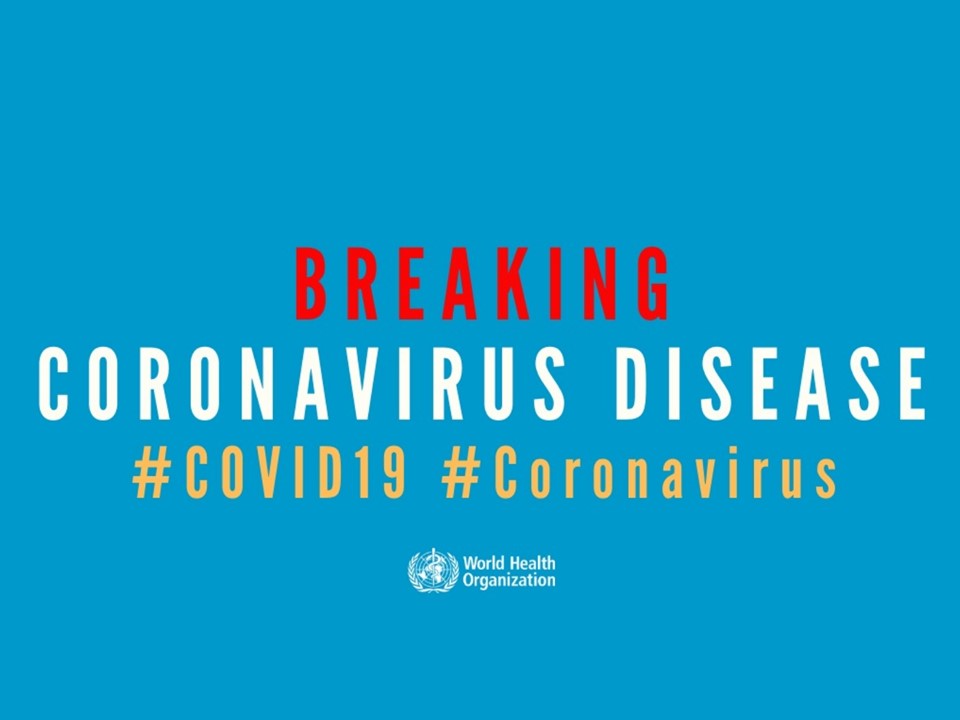 EMERGENCY: Coronavirus disease (COVID-19) Pandemic
16/03/2020
Regular updates on the coronavirus disease (COVID-19) outbreak are available at the WHO website
.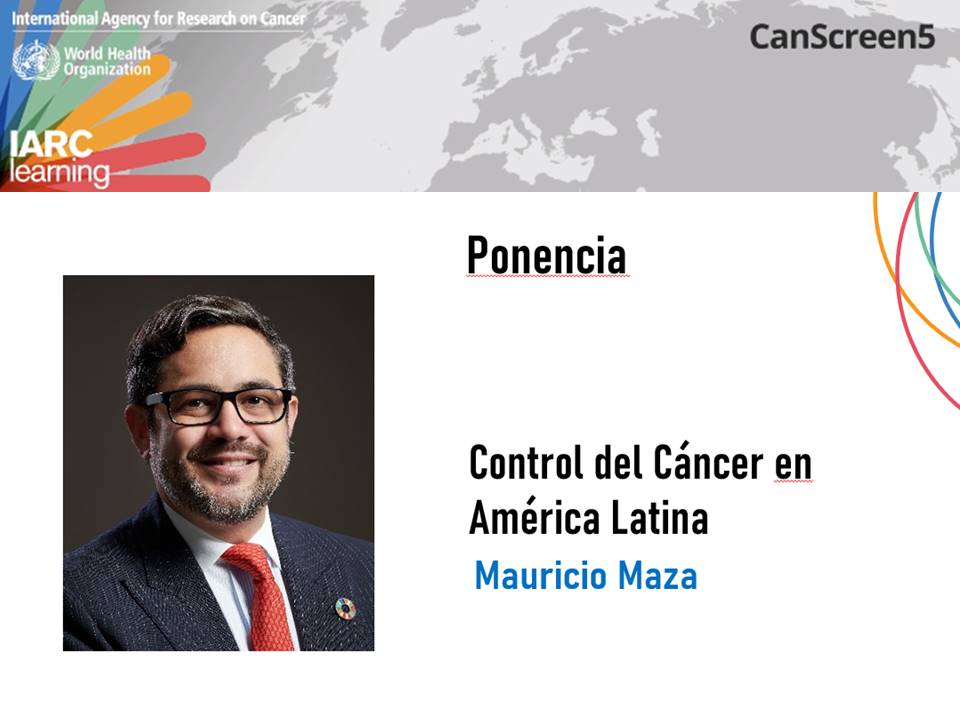 First live session of CanScreen5 Train the Trainers learning programme to Latin American countries
14/10/2021
The fourth CanScreen5 Train the Trainers learning programme has held its first live session. The fourteen participants from five countries attended a keynote lecture from Dr Mauricio Maza, PAHO regional advisor for cancer prevention and control. Dr Maza presented the situation of cancer control in Latin America and explained the ongoing projects in the region.
Learn more about the
CanScreen5 platform
and our project to
reduce inequalities in cancer screening in CELAC region
.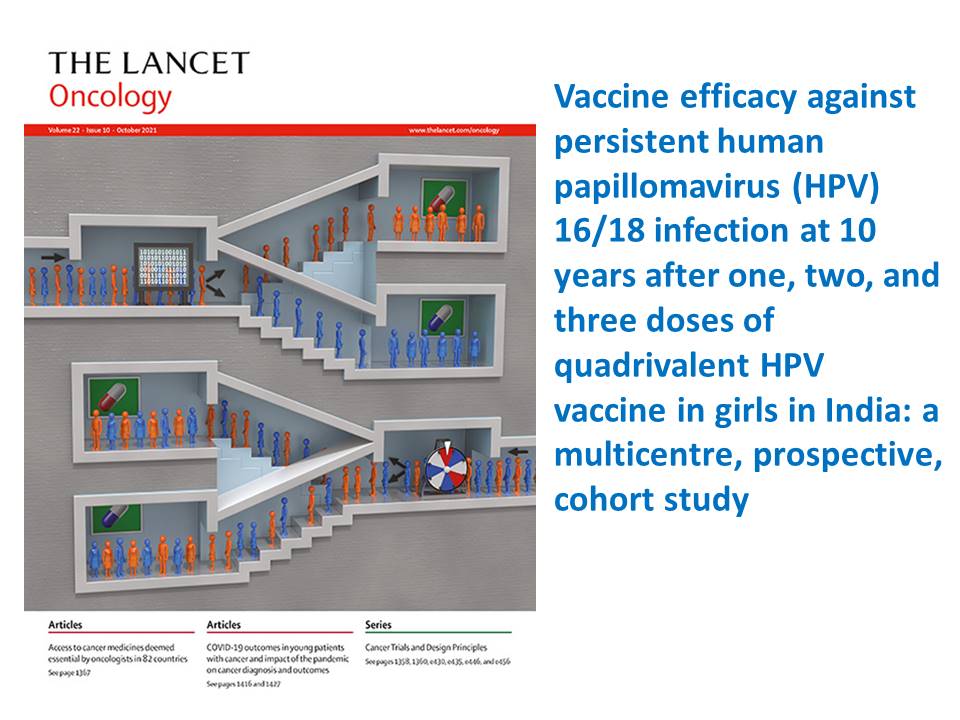 New publication: Vaccine efficacy against persistent human papillomavirus (HPV) 16/18 infection at 10 years after one, two, and three doses of quadrivalent HPV vaccine in girls in India: a multicentre, prospective, cohort study
11/10/2021
IARC scientists have demonstrated, for the first time, the efficacy of a single dose of the human papillomavirus (HPV) vaccine in adolescent girls against persistent infection with HPV types 16 and 18. A single dose of HPV vaccine provides similar protection against persistent infection from HPV 16 and 18, the genotypes responsible for nearly 70% of cervical cancers, to that provided by two or three doses. The researchers' findings could signal a fundamental shift in the accessibility of vaccination against HPV. These results were published in the journal The Lancet Oncology.
View the publication
, and the
IARC news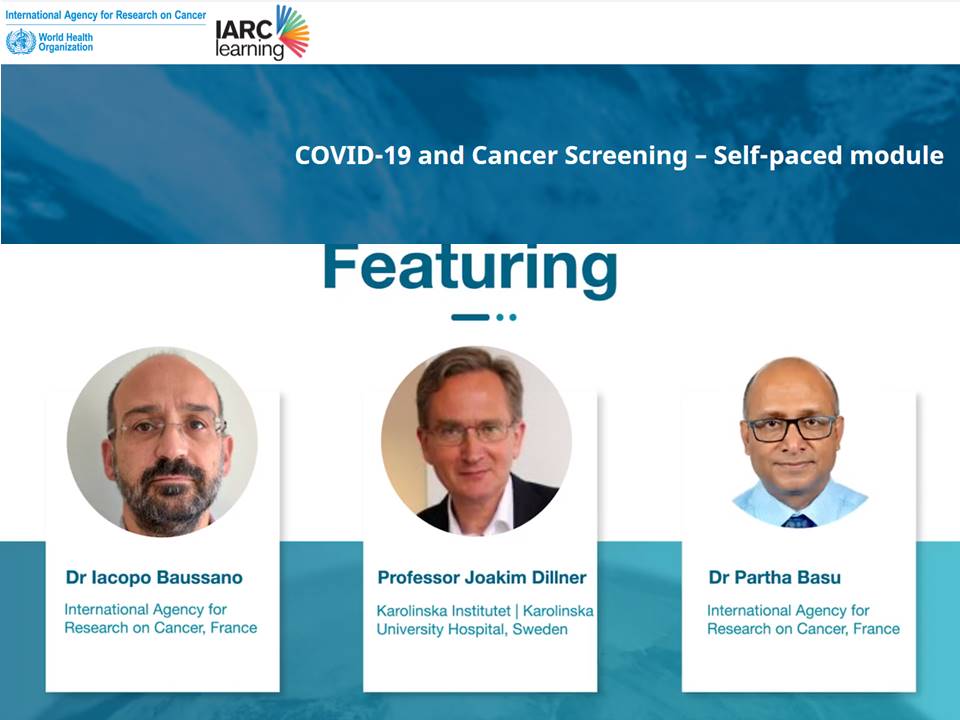 World Cancer Report Update Webinar - The Impact of Covid-19 on Cancer Screening
06/10/2021
What are the consequences of COVID-19 for cancer screening? What challenges have been encountered by countries? What could be turned into an opportunity, and what lessons have been learned? Could the lessons learned help countries to "build back better"? The webinar addresses these questions and provides examples from low-income and high-income countries. Professor Joakim Dilner and Dr Partha Basu discussed about COVID-19 and cancer screening during this webinar chaired by Dr Iacopo Baussano.
View the
webinar and the self-pace module
.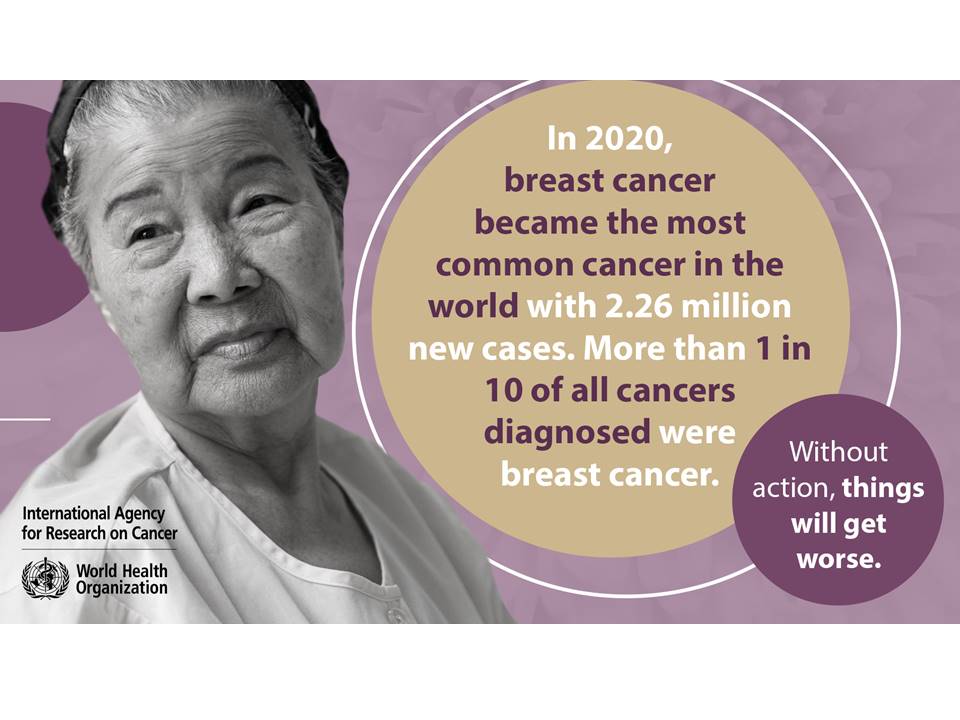 Breast Cancer Awareness Month 2021
01/10/2021
Breast cancer is the most common cancer among women worldwide, impacting 2.26 million women each year. Early detection through screening helps improve survival rates.
View the
Breast Cancer Awareness Month 2021
IARC page to learn more about the global burden of breast cancer.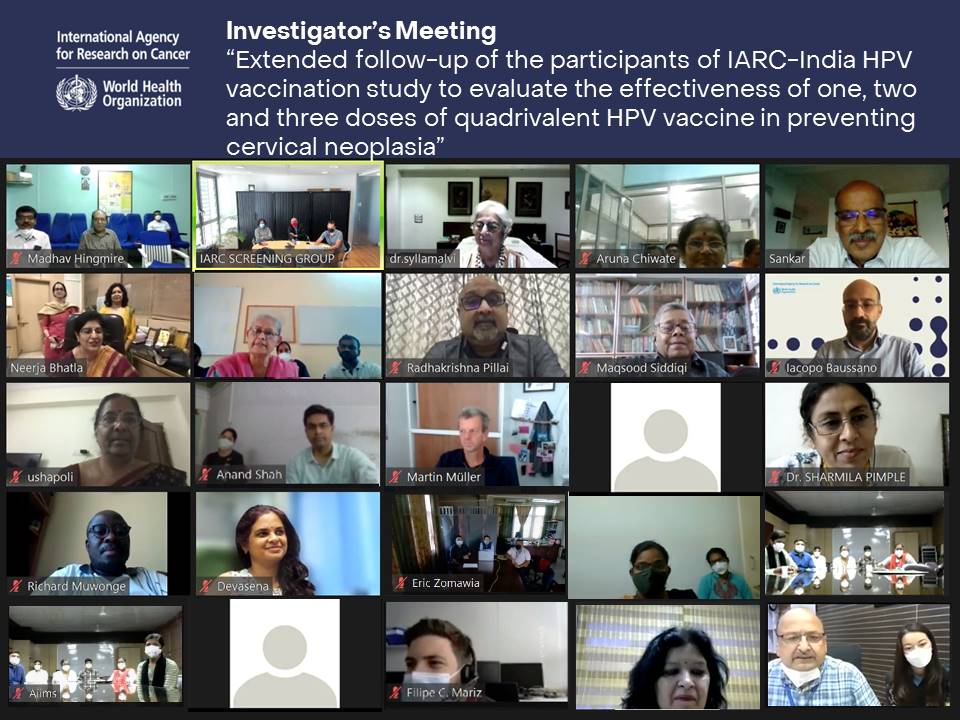 Virtual principal investigators meeting for the HPV vaccination study to evaluate the effectiveness of one, two, and three doses of quadrivalent HPV vaccine in preventing cervical neoplasia
01/10/2021
We organized this meeting for all principal investigators, programme managers, and key collaborators from the study sites involved in this project, to discuss the implementation and progress of the study.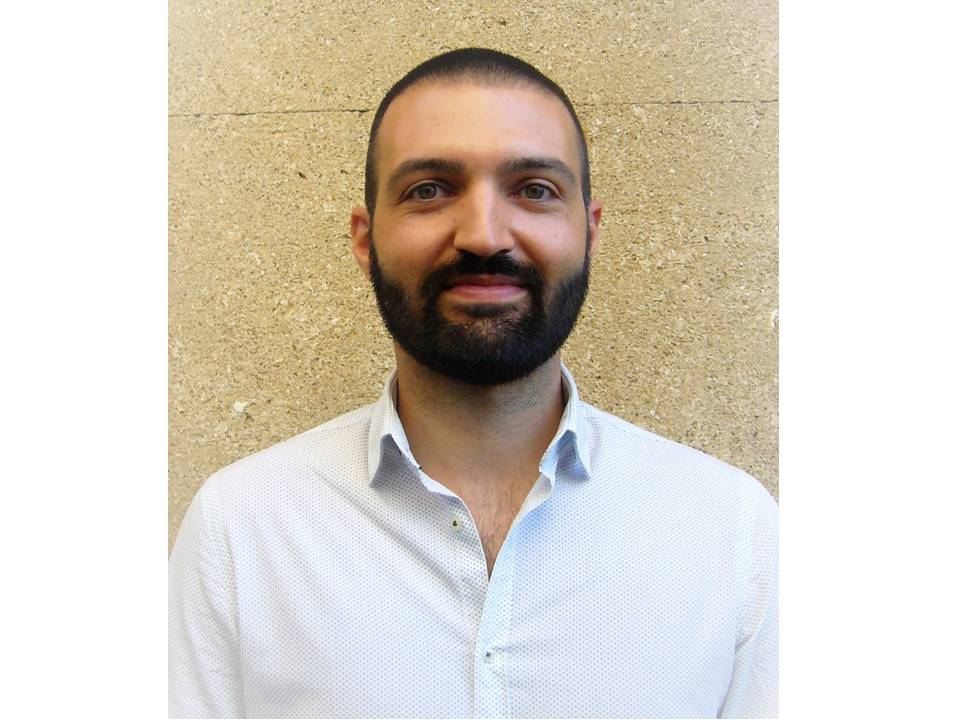 New fellowships: Tiago Pinho Bandeira
01/10/2021 – 31/12/2021
Tiago Pinho Bandeira, medical resident in public health from Public Health Unit, Baixo Vouga Primary Healthcare Cluster (Aveiro, Portugal), has recently joined the Early Detection, Prevention, and Infections Branch (EPR). Tiago will be participated in research activities on monitoring and evaluating cancer screening programmes around the globe, evaluating data on measurable indicators and cancer screening participation, as well as inequalities in access to screening.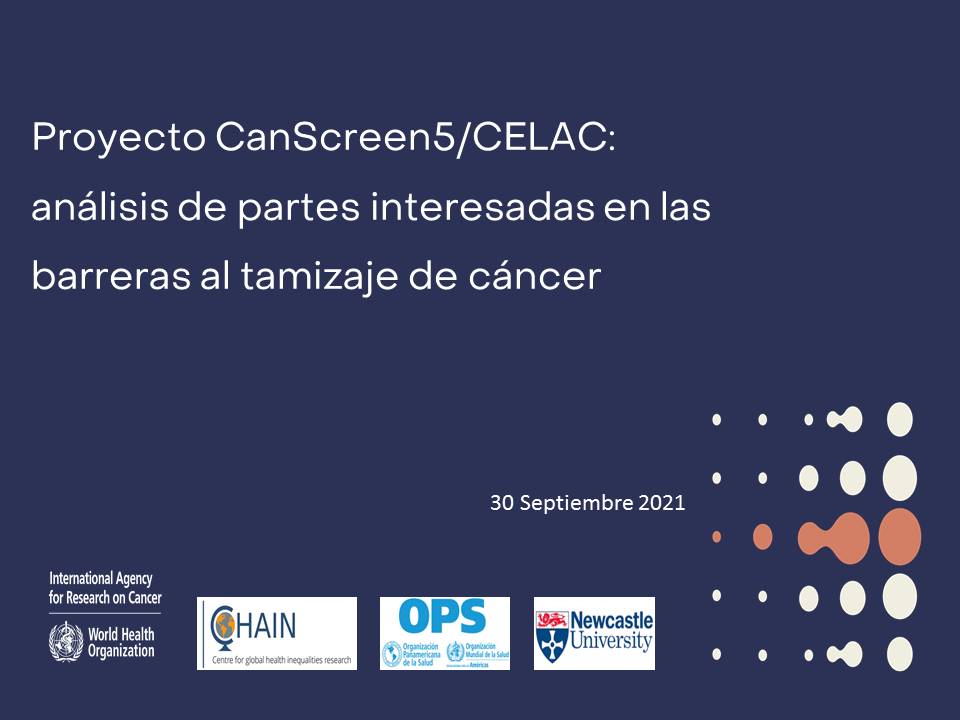 Stakeholder analysis of barriers to cancer screening
30/09/2021
CanScreen5 collaborators from Latin America and the Caribbean have participated in the second live session on stakeholder analysis. They are working on identifying stakeholders to overcome barriers to cancer screening. This will feed the road map we will be working on in a face-to-face workshop in 2022.
View the project summary
: Reducing inequalities in cancer screening: a case study in the Community of Caribbean and Latin American States (CELAC)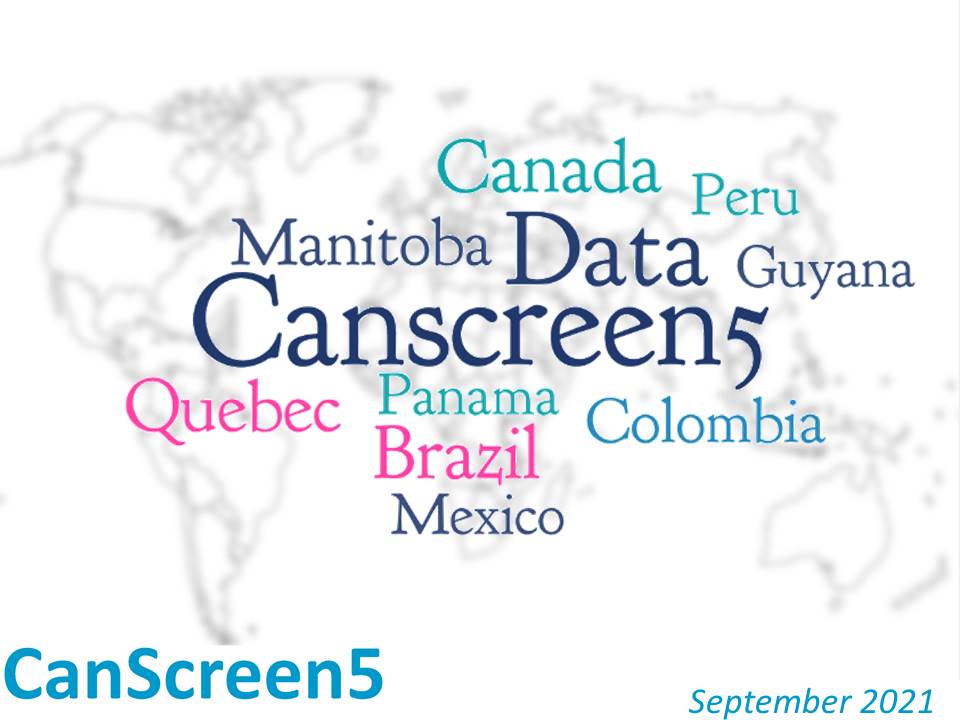 New release (September) of the CanScreen5 platform with new country data
29/09/2021
The CanScreen5 IARC Secretariat, following support of country collaborators and validation by our scientific committee, is happy to announce the availability on the CanScreen5 platform of the following country factsheets:
Brazil
,
Canada
(Quebec and Manitoba provinces data),
Colombia
,
Guyana
,
Mexico
,
Panama
, and
Peru
.
Visit the CanScreen5 website
to explore characteristics and performance of cancer screening programmes across the globe in more than 60 countries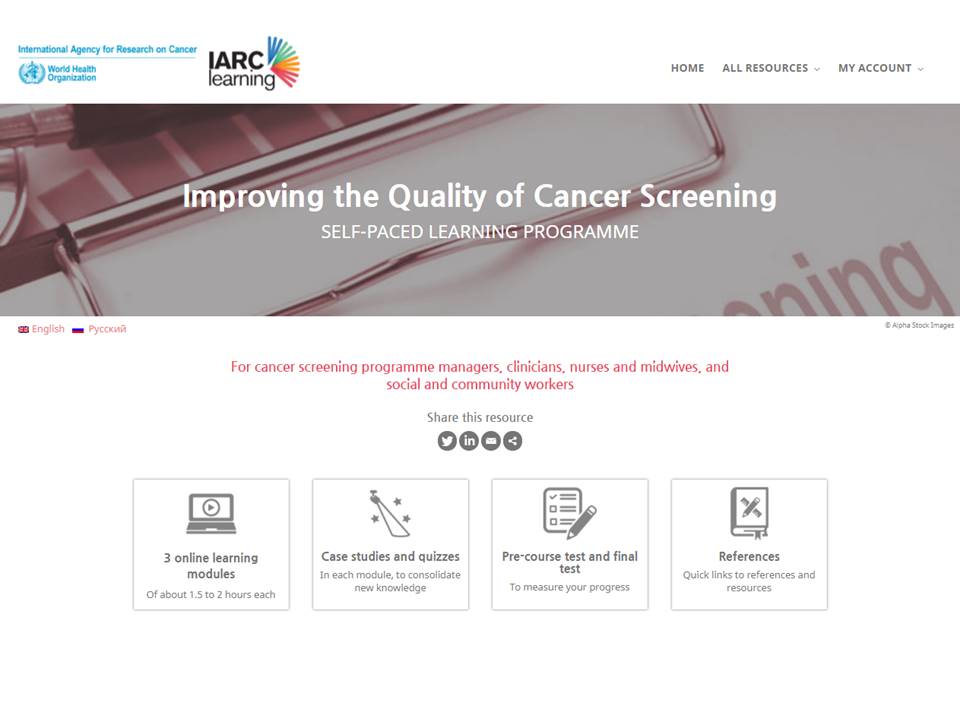 Presentation of CanScreen5 Train the Trainers learning programme to Latin American countries
28/09/2021
The CanScreen5 Train the Trainers learning programme has been presented to Latin American countries and will start this week. This will be the fourth training within the
CanScreen5 project
and so far 97 representatives from 39 countries have participated in a facilitated module blending online modules and live sessions. Thirty one countries have already submitted data on their cancer screening and it is being progressively uploaded on the CanScreen5 website after validation. The self-paced learning programme is publicly available in
English
and
Russian
, and under development in Spanish and French.