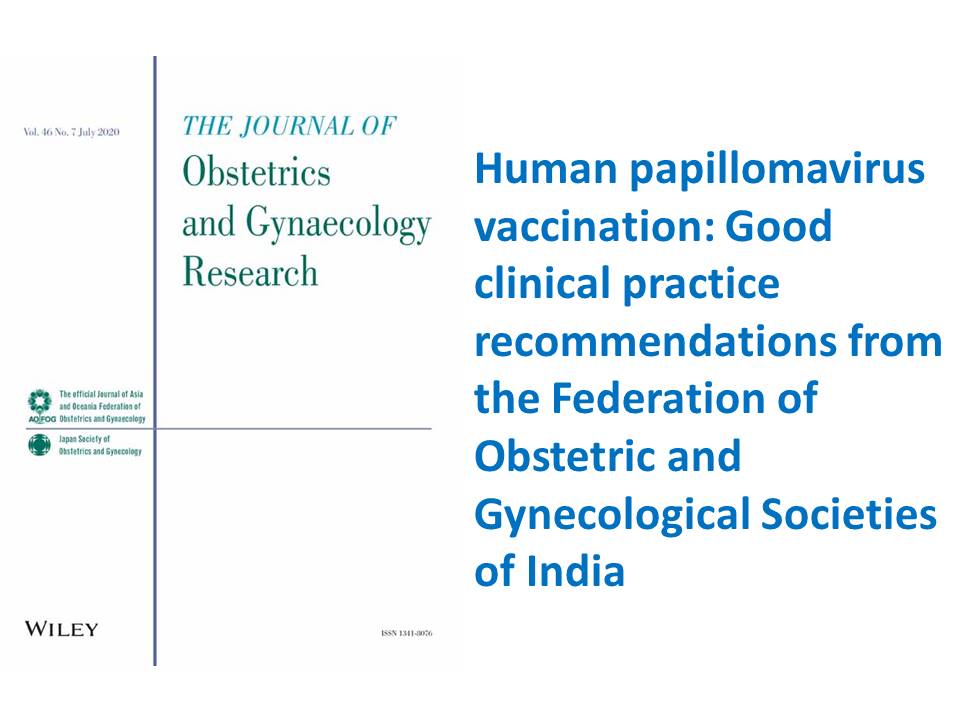 New publication: Human papillomavirus vaccination: Good clinical practice recommendations from the Federation of Obstetric and Gynecological Societies of India
06/07/2020
The Federation of Obstetric and Gynecological Societies of India (FOGSI) convened an expert group on cervical cancer prevention to formulate good clinical practice recommendations (GCPR) with respect to vaccine efficacy and safety, target groups, optimal timing and dosing schedules. Experts concluded that HPV vaccination should be the priority to achieve the elimination of cervical cancer. The introduction of affordable HPV vaccines and reduced dose schedules will improve coverage.
View the publication
.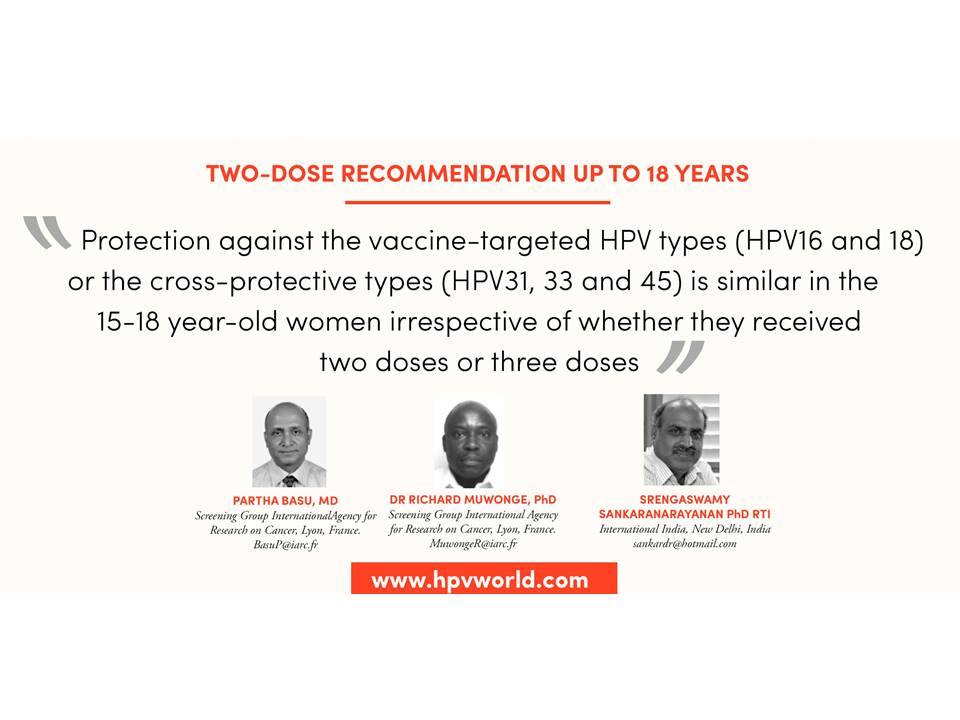 New commentary: Two-dose recommendation up to 18 years
11/06/2020
In this commentary published in HPVWORLD, Dr Partha Basu and colleagues demonstrate that protection against the vaccine-targeted HPV types (HPV16 and 18) or the cross-protective types (HPV31, 33 and 45) is similar in the 15-18 year-old women irrespective of whether they received two doses or three doses.
View the commentary
.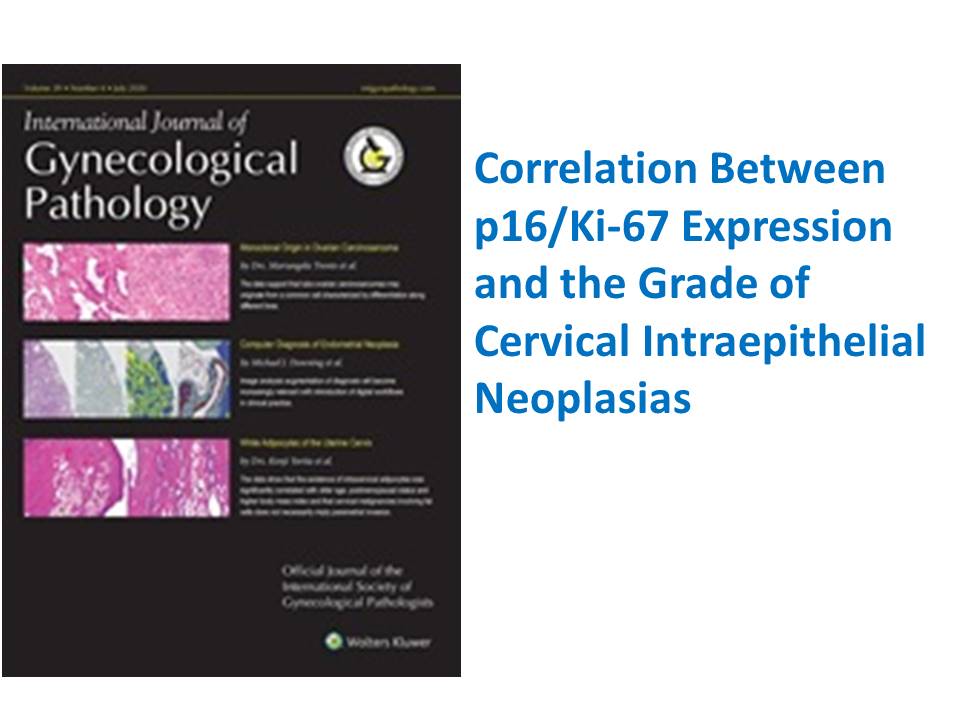 New publication: Correlation Between p16/Ki-67 Expression and the Grade of Cervical Intraepithelial Neoplasias.
10/06/2020
This article published in the International Journal of Gynecological Pathology reports the evaluation of the biomarkers p16 and Ki-67 in improving the diagnostic accuracy of cervical histopathology and assess the correlation between p16 expression and human papillomavirus test in different grades of cervical intraepithelial neoplasia (CIN). Authors concluded that dual staining could be used as an adjunctive test to improve the diagnostic accuracy of histopathology. In addition, p16/Ki-67 IHC has a role in guiding management decisions in cases with discordant colposcopy and histopathology diagnoses.
View the article
.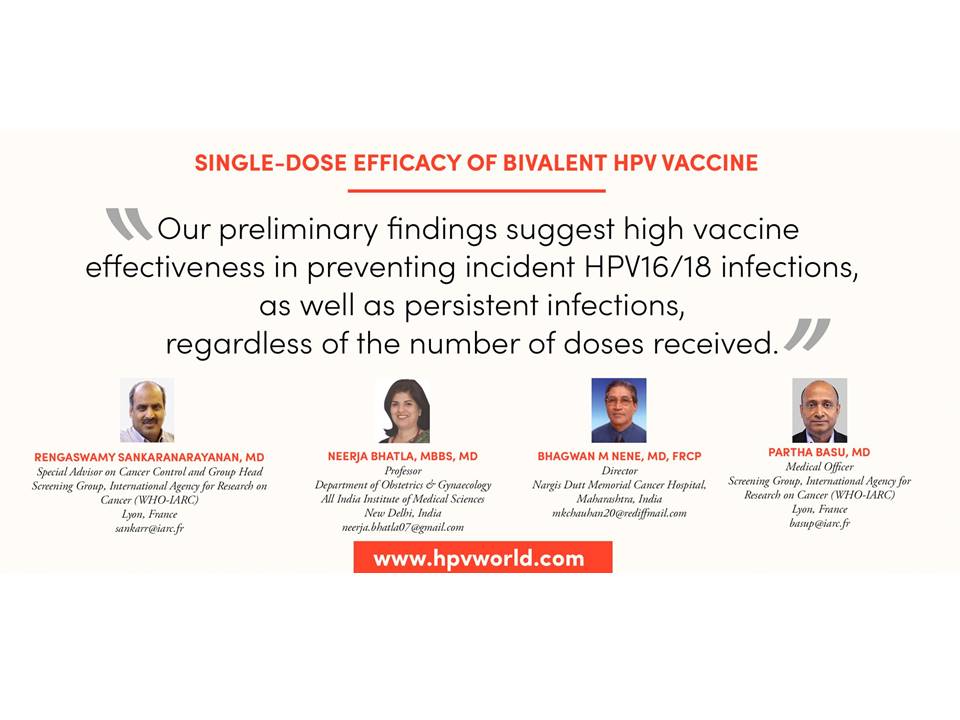 New commentary: Single-dose efficacy of bivalent HPV vaccine
09/06/2020
In this commentary published in HPVWORLD, Dr Partha Basu and colleagues share the preliminary findings suggesting high vaccine effectiveness in preventing incident HPV16/18 infections, as well as persistent infections, regardless of the number of doses received.
View the commentary
.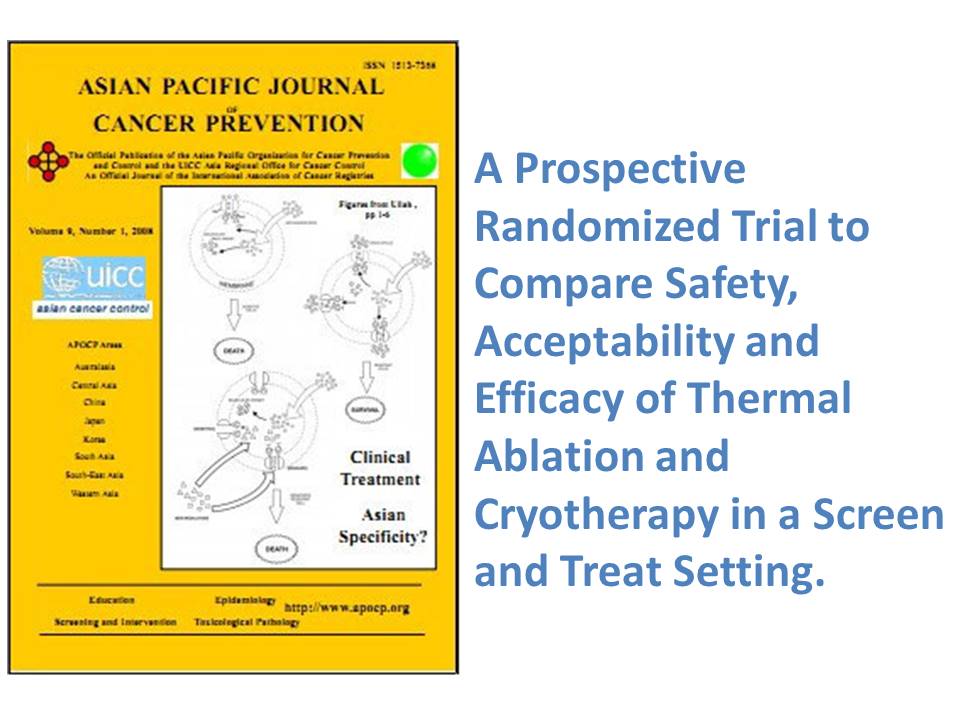 New publication: A Prospective Randomized Trial to Compare Safety, Acceptability and Efficacy of Thermal Ablation and Cryotherapy in a Screen and Treat Setting.
28/05/2020
Authors report the results of a prospective randomized study conducted at Chittaranjan National Cancer Institute (CNCI), Kolkata, India, comparing the safety, acceptability and efficacy of thermal ablation with cryotherapy in a screen and treat setting. Authors conclude that thermal ablation is as acceptable and safe as cryotherapy. Thermal ablation has the logistic advantages for the low-resourced settings as the machines are more portable, do not require costly refrigerant gas and battery-driven models are available.
View the article
.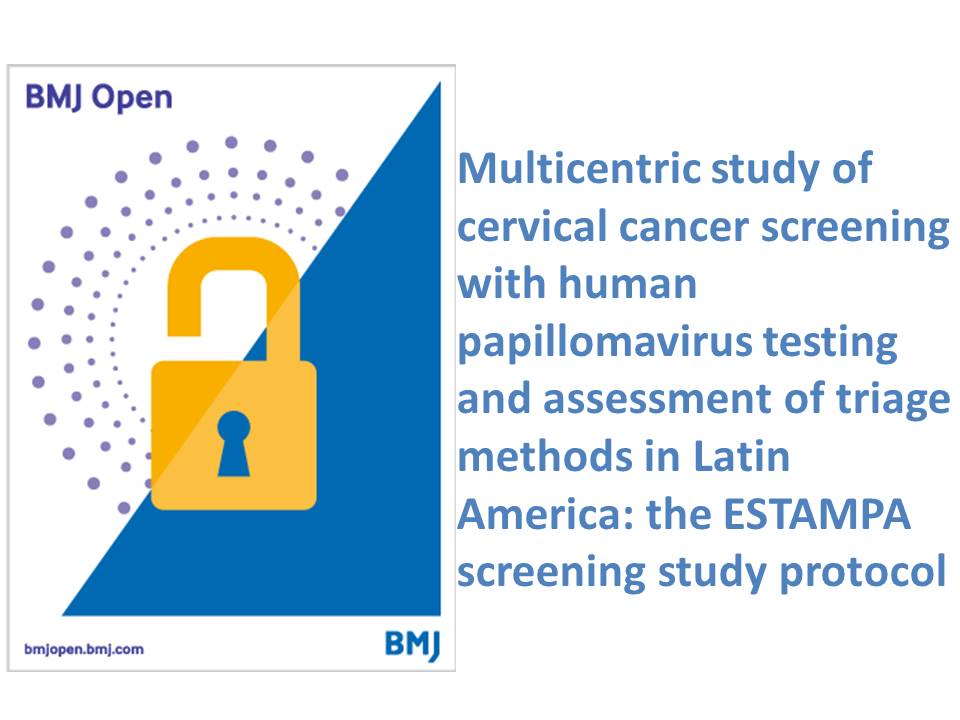 New publication: Multicentric Study of Cervical Cancer Screening With Human Papillomavirus Testing and Assessment of Triage Methods in Latin America: The ESTAMPA Screening Study Protocol
25/05/2020
This article published in BMJ Open, describes the protocol of the largest cervical screening study
(ESTAMPA)
implemented in Latin America, across 12 study centres. The ESTAMPA study objectives are to evaluate the performance of different triage techniques to detect cervical precancer and to inform on how to implement HPV-based screening programmes in LMIC. This study will permit evaluation of several triage tests, alone or in combination, for HPV-positive women.
View the article
.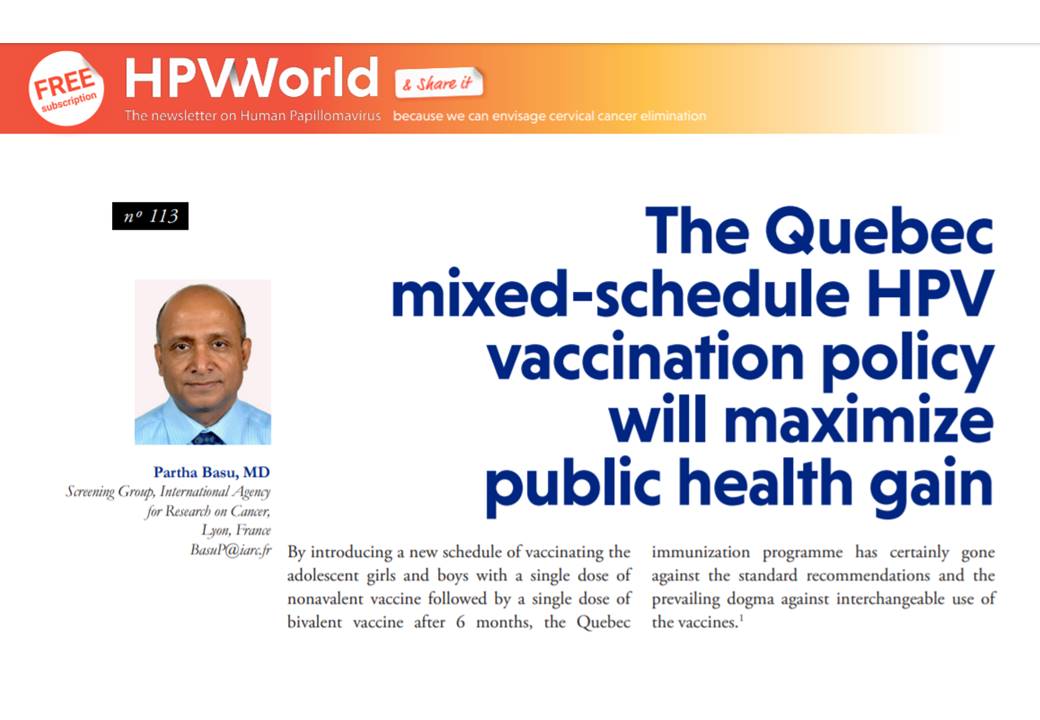 New commentary: The Quebec mixed-schedule HPV vaccination policy will maximize public health gain
18/05/2020
In this commentary published in HPVWORLD, Dr Partha Basu discusses the Quebec's Mixed HPV vaccination schedule introduction.
View the commentary
.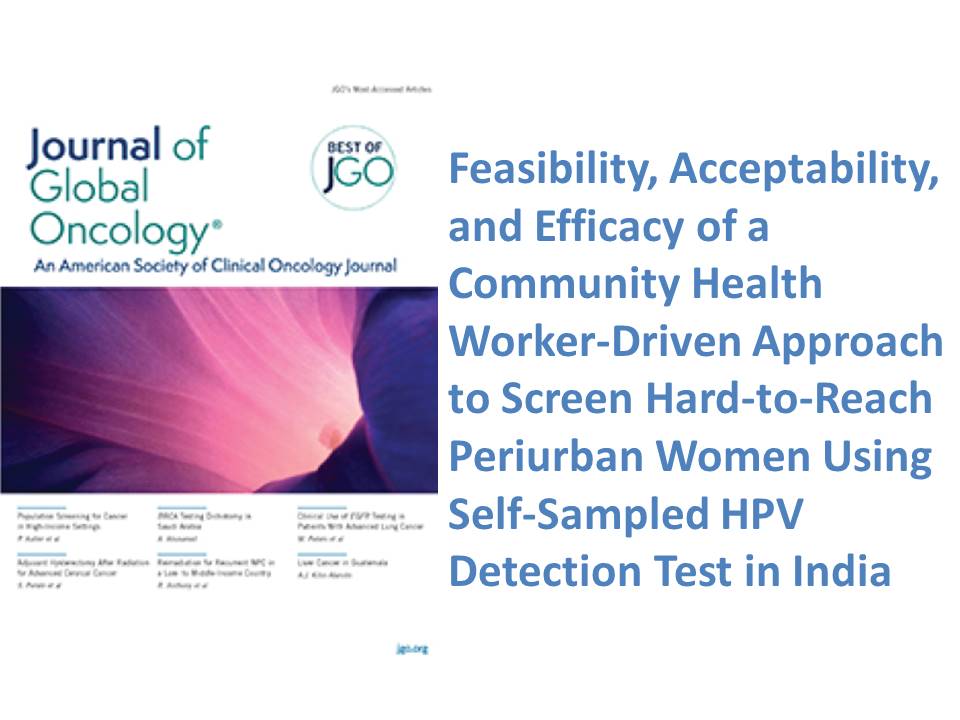 New publication: Feasibility, Acceptability, and Efficacy of a Community Health Worker-Driven Approach to Screen Hard-to-Reach Periurban Women Using Self-Sampled HPV Detection Test in India
29/04/2020
This article published in JCO Global Oncology reports the evaluation of the feasibility, acceptability, and efficacy of implementing an HPV self-sampling–based approach to screen a socioeconomically disadvantaged, unscreened population with support from community health workers (CHWs). Authors concluded CHW-driven self-sampling for HPV testing is feasible, well-accepted, and effective for screening unscreened hard-to-reach women. The screen-and-treat approach can ensure linkage between screening and treatment.
View the article
.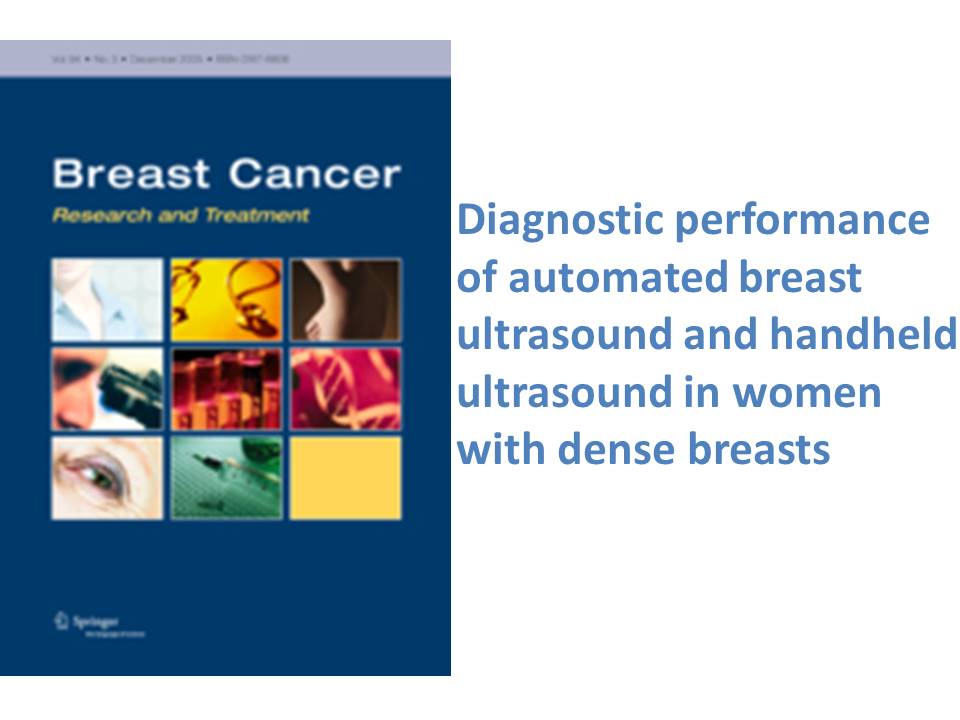 New publication: Diagnostic performance of automated breast ultrasound and handheld ultrasound in women with dense breasts
28/04/2020
Authors reported the outcomes of this cross-sectional multicentre clinical research study organized in China. They evaluated the diagnostic performance of automated breast ultrasound system (ABUS) and handheld ultrasound (HHUS) in Chinese women with dense breasts, both in combination with mammography and separately. In this study, both ABUS and HHUS as adjuncts to mammography significantly improved the breast cancer detection rate in women with dense breasts. Given the high prevalence of dense breasts and the multiple advantages of ABUS over HHUS, such as less operator dependence and reproducibility, ABUS showed great potential for use in breast cancer early detection, especially in resource-limited areas.
View the article
.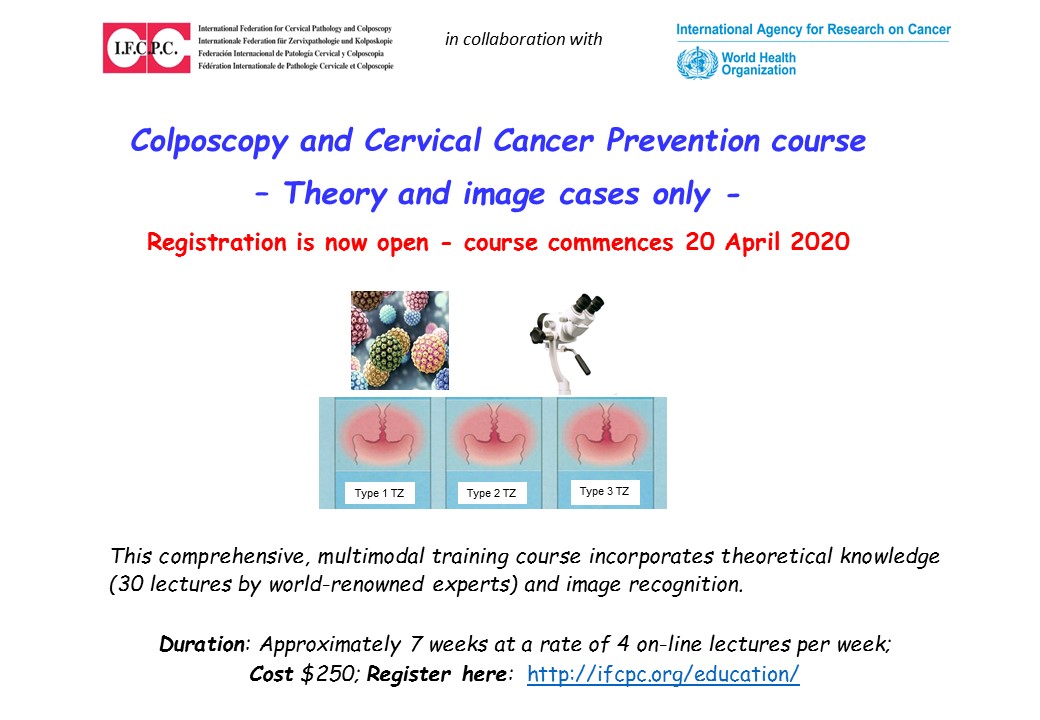 IFCPC-IARC training course in colposcopy and the prevention of cervical cancer - theory and image case only
20/04/2020
Registration is now open for trainees wishing to attend the
online edition
of the IFCPC-IARC Training Course in Colposcopy and the Prevention of Cervical Cancer. Visit the
IFCPC website
for more details and registration form. This is an exciting new opportunity for medical personnel wishing to train in colposcopy and prevention of cervical cancer with 30 lectures by world renowned experts in the field. The course provides comprehensive, multimodal training incorporating theoretical knowledge and image recognition. Course commences from 20
th
April 2020. See also the
online training course brochure
.