The intensity of colour of the acetowhite epithelium may appear as either thin (also described as transparent white or milky white) or dense (also described as opaque, dull, or oyster white, depending on the intensity). Transparent acetowhite areas have the red colour of the underlying cervical stroma visible through them and invariably have diffuse margins. Thin transparent acetowhite areas without a distinct border are usually due to squamous metaplasia, infection, or inflammation and are considered as VIA-negative. However, assessing the density of an acetowhite area is highly subjective. The border of the lesion is a better indicator of whether a thin acetowhite area should be considered as VIA-positive or VIA-negative. A VIA-positive lesion should always have a well-delineated outside border. As mentioned before, it is always better to give a positive diagnosis when in doubt.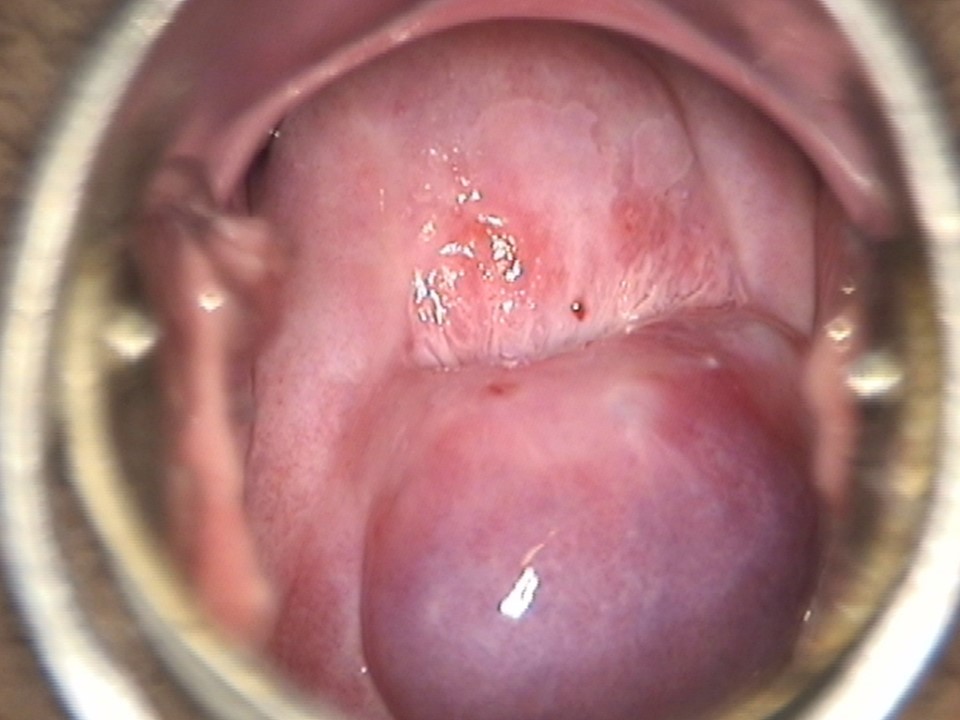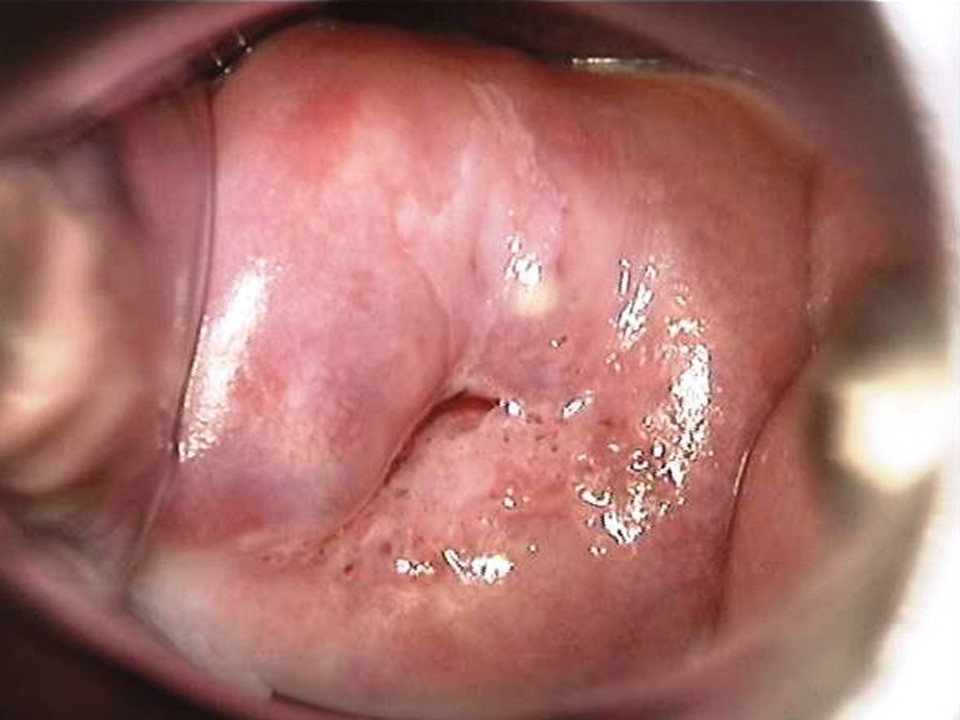 Dense acetowhite or opaque white epithelium is VIA-positive and indicates the presence of high-grade cervical neoplasia. The density of acetowhitening is directly proportional to the grade of the precancer. The denser the white colour is, the higher the grade of the precancer.


The acetowhite colour may vary across the patch. If there is a dense acetowhite area within a larger thin acetowhite lesion, the denser area indicates high-grade precancer. Overall, the diagnosis will be VIA-positive.


A dense acetowhite area on the columnar epithelium that persists beyond 1 minute is indicative of glandular disease (adenocarcinoma in situ or adenocarcinoma) and is VIA-positive. Such white patches are often multiple, creating a grated coconut appearance.


Rarely, the acetowhite area is shiny or snow-white. Such changes are usually associated with condylomata. If they are located outside the TZ, they should be considered as VIA-negative. However, if condylomata are present inside the TZ and close to or attached to the SCJ, they should be categorized as VIA-positive.