| | |
| --- | --- |
| VIA procedure Ė As a screening test or a triage test | |
Usually VIA-based screening programmes target to screen 30Ė49 year old women every 3Ė5 years. Women living with HIV need to start screening at an earlier age and should undergo screening more frequently. VIA test can be performed during any phase of the menstrual cycle. Pregnancy is not a contraindication for VIA. However, the test may be technically difficult in advanced pregnancy, because of the hypertrophied cervix and excess mucus and is usually avoided. When VIA is used as part of a screen-and-treat approach, determining the suitable treatment approach (ablation, excision, or cancer-directed) for every VIA-positive woman is an integral component of the VIA procedure.

VIA can be used to triage HPV-positive women. HPV-positive women who are also positive on VIA are immediately assessed for eligibility for thermal ablation and treated (depending on the facilities available). Women who are HPV-positive but VIA-negative are advised to repeat the HPV test after 1 year.

VIA can be used to follow up women after treatment for cervical precancers.

The steps of VIA are described in the next sections. Readers can download the step-by-step VIA checklist, which acts as a ready reckoner in the clinic. The checklist is also useful during a VIA training programme, to assess the traineeís skill.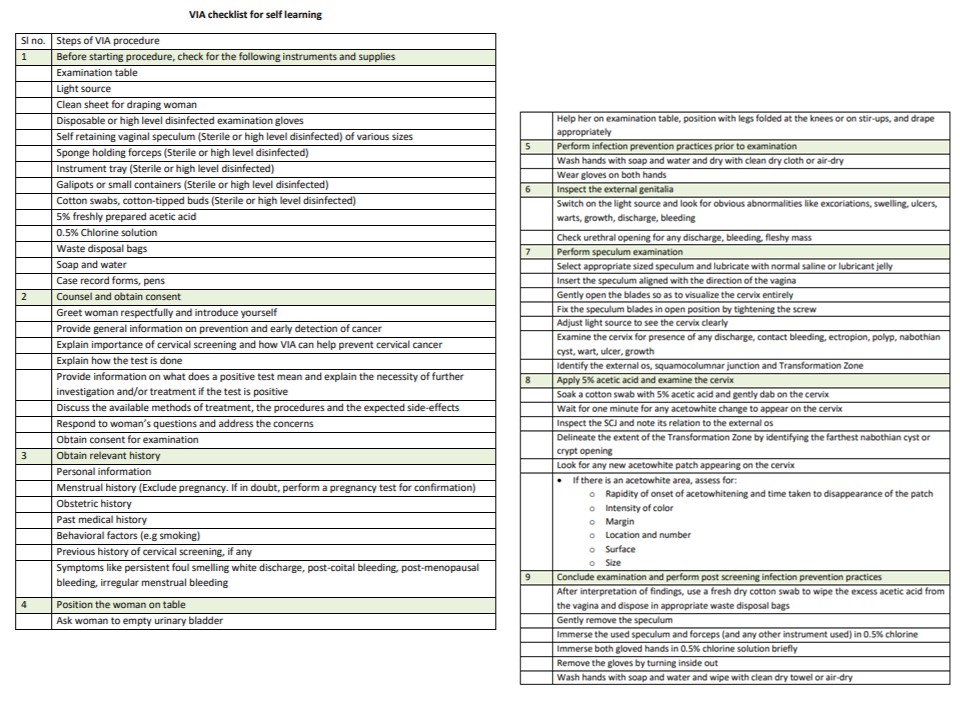 Click here
to download a step-by-step VIA checklist for self-learning.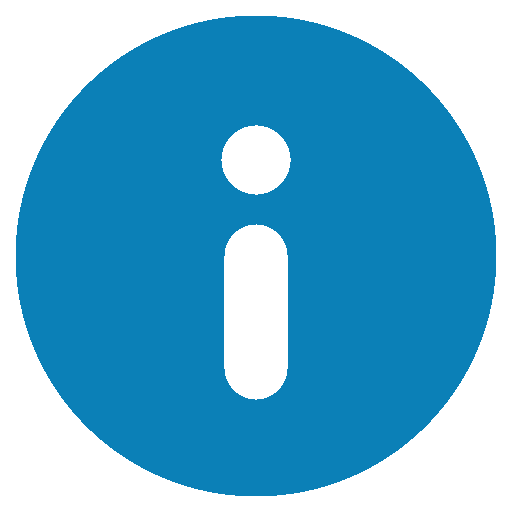 Click on the pictures to magnify and display the legends
IARC, 150 Cours Albert Thomas, 69372 Lyon CEDEX 08, France - Tel: +33 (0)4 72 73 84 85 - Fax: +33 (0)4 72 73 85 75
© IARC 2021 -
All Rights Reserved
.