| | |
| --- | --- |
| Instruments, consumables, and setup required for examination after application of acetic acid Ė Instruments and consumables required | |
One of the key advantages of VIA or using acetic acid to determine eligibility for treatment is that no specialized instruments are required (other than those that are readily available in primary health-care settings) and the consumables are inexpensive and readily available. Screening programmes that support the screen-and-treat protocol should make treatment facilities with ablative methods (cryotherapy and/or thermal ablation) available at the screening clinics.
The following equipment and instruments are required:
Examination table: The examination table can have leg rests or stirrups, but these are not essential. The test can be performed on any table of adequate height and width on which the woman can lie comfortably and position herself with her legs bent at the knees. The test provider should be able to insert a speculum and expose the cervix adequately.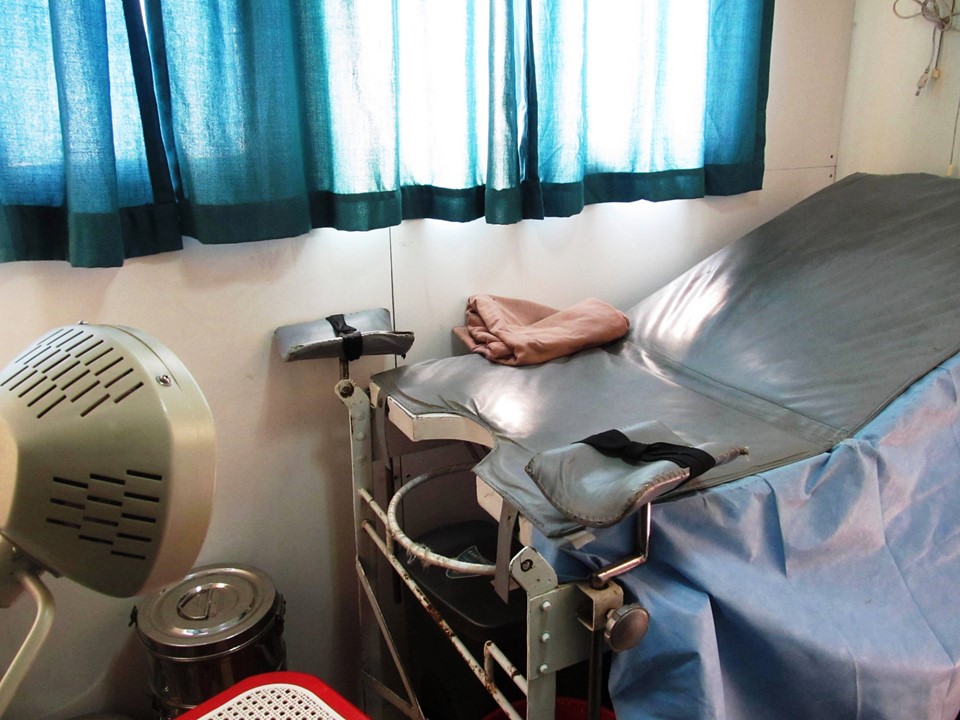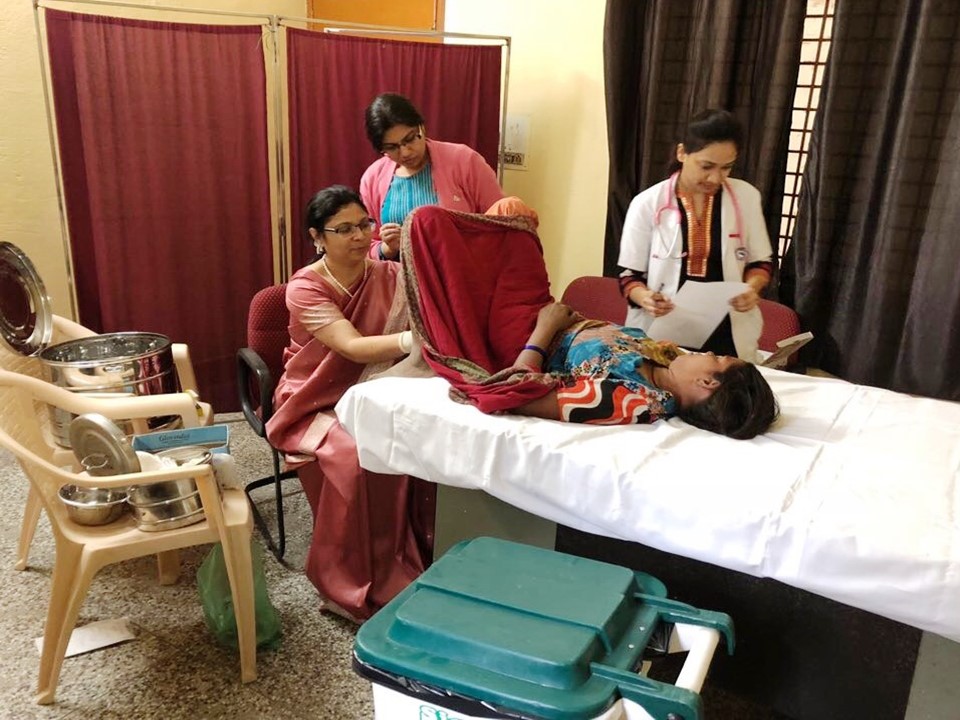 A good light source, preferably an LED lamp or a halogen lamp: Such a lamp should be easily adjustable to focus the light for adequate viewing of the cervix. In situations where the electricity supply is not reliable, a handheld LED lamp with adequate illumination can be used, although holding the lamp in one hand is inconvenient for the provider. Use of a suboptimal light source can result in cases being missed.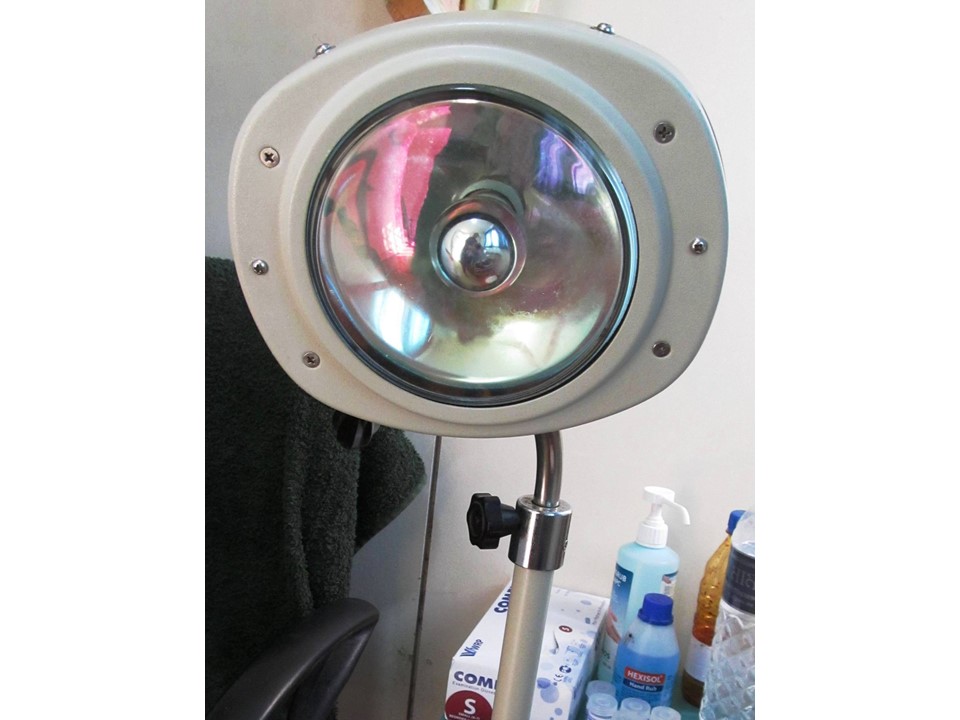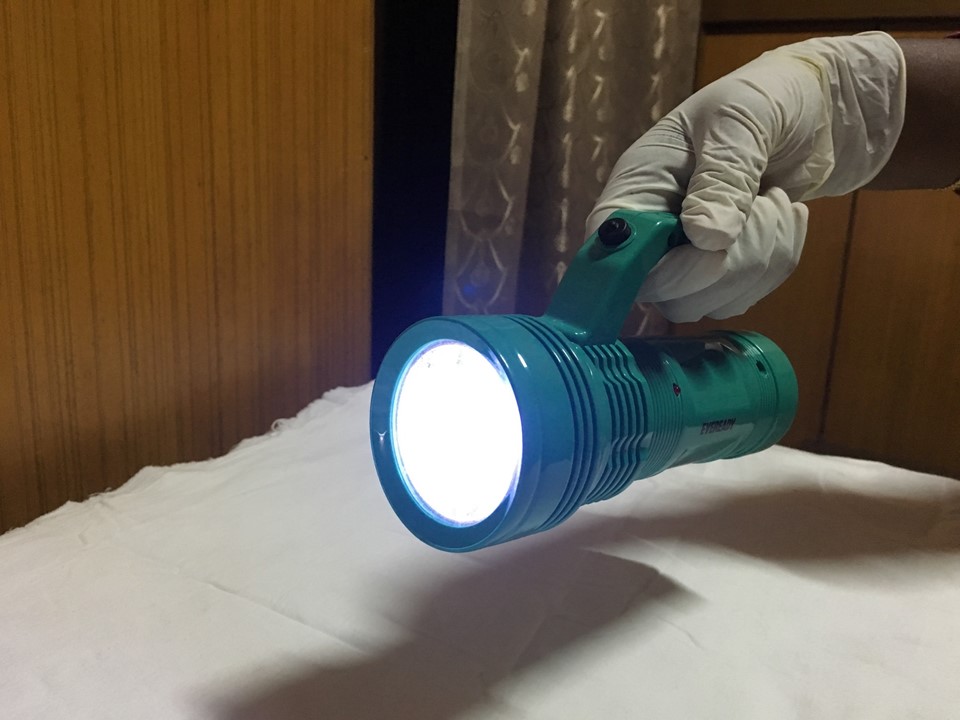 Sterile, covered instrument tray containing the following equipment:



Sterile gallipots;
Sterile self-retaining vaginal specula of different sizes (disposable specula can also be used);
Sponge-holding forceps.
Stop-watch or clock: It is a good practice to keep a stop-watch or a clock in the VIA examination room to maintain the obligatory 1-minute time needed for coagulation of the available proteins of the surface epithelium of the cervix after application of acetic acid
The consumables
required for the examination are the following:
Gloves (disposable or sterile reusable);
Cotton balls and cotton swabs (clean, but need not be sterile);
Dilute acetic acid (3Ė5%) solution (freshly prepared);
Normal saline;
Lubricating jelly.
In addition to the equipment and the consumables, screening forms and registers are needed for documentation of test findings and future follow-ups. In some clinics a computerized record-keeping system may be used.


Use of magnification devices to assist visual examination:
Several devices are available to visualize the cervix on the screen of a mobile phone or a tablet. Such compact and affordable devices have a built-in battery-powered light source, focusing facilities, and the capacity to view and magnify images on the screen of the mobile phone or tablet. In some countries in Africa, a camera with a zoom lens and an autofocus facility is used to capture the cervical images and transmit them to a television monitor connected through a cable. A few studies have evaluated such devices and reported improved accuracy of VIA or determining eligibility for ablative treatment. The captured images can be used for teleconsultation, quality control, and training. Studies are in progress to evaluate the use of artificial intelligence algorithms to interpret the images Ė a technique called automated visual examination (AVE).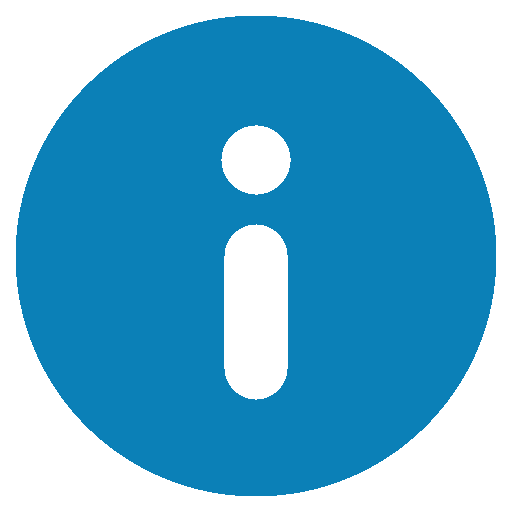 Click on the pictures to magnify and display the legends
IARC, 150 Cours Albert Thomas, 69372 Lyon CEDEX 08, France - Tel: +33 (0)4 72 73 84 85 - Fax: +33 (0)4 72 73 85 75
© IARC 2023 -
All Rights Reserved
.