| | |
| --- | --- |
| Treatment by thermal coagulation – Steps | |
Counsel the woman, and obtain informed consent.
Colposcopically re-evaluate the lesion and ensure that:

The lesion is completely ectocervical, with a type 1 TZ.
The lesion does not extend to more than 75% of the cervix.
The lesion does not extend to the vagina.
The lesion does not have any features suspicious of cancer.

Remove the colposcope, and use a focusing light to expose the cervix.
No anaesthesia is required for thermal coagulation.
Moisten the cervix with a saline-soaked cotton swab, for good thermal conduction.
Apply the cold coagulator probe to the TZ so that the centre of the tip is on the external os.
Maintain the temperature at 100 °C constantly.
The formation of small bubbles around the probe indicates that thermal coagulation is taking place.
Keep the probe in contact with the TZ for 45 seconds.
Withdraw the probe from the cervix after 45 seconds; a crater will be visible.
If the entire TZ is not covered by a single application, apply the probe to another part of the cervix and treat for 45 seconds (up to 5 overlapping applications can be made).
Switch off the machine once the applications are complete.
Remove the probe carefully so that the hot probe does not touch the vaginal walls.
Remove the speculum gently.
Ask the woman to continue lying down for 5 minutes before getting up.
Counsel the woman, and give appropriate follow-up advice.
Note:
Different treatment times of 20 or 30 seconds per application are also practised.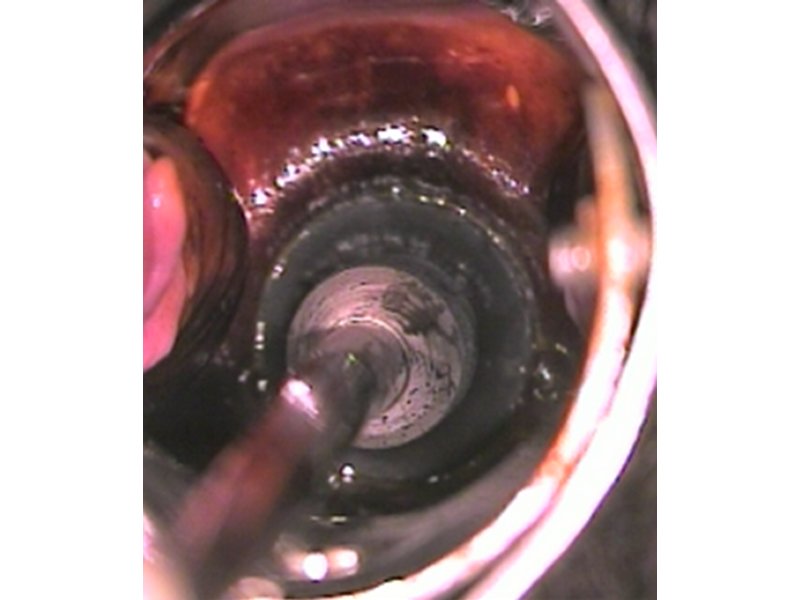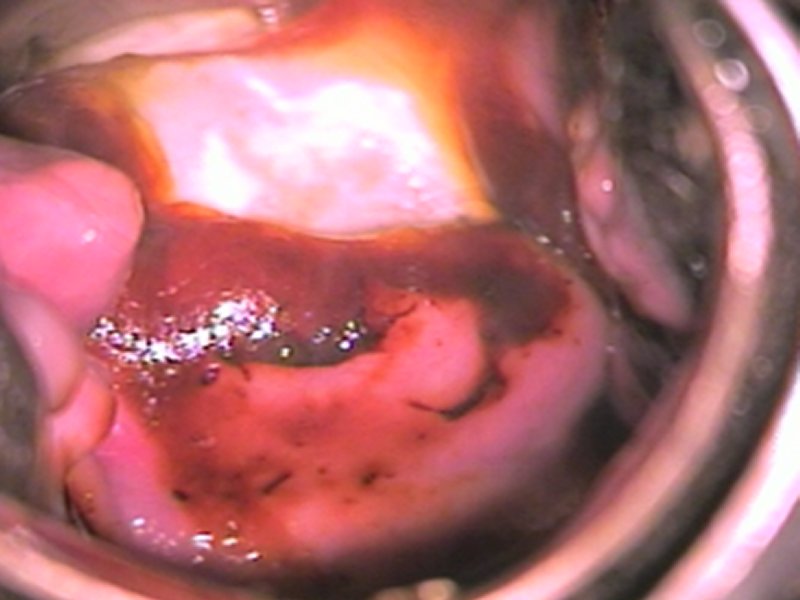 | | |
| --- | --- |
| | |
IARC, 150 Cours Albert Thomas, 69372 Lyon CEDEX 08, France - Tel: +33 (0)4 72 73 84 85 - Fax: +33 (0)4 72 73 85 75
© IARC 2022 -
Terms of use
-
Privacy Policy
.