| | |
| --- | --- |
| Treatment by cryotherapy – Post-treatment advice and follow-up | |
Post-treatment advice:
The woman should be counselled that she will have a clear or slightly bloodstained watery vaginal discharge that can persist for up to 2–4 weeks, and she will have to use sanitary towels.
The woman should be informed of the following warning signs:

foul-smelling, purulent discharge
fever for more than 2 days
severe lower abdominal pain, especially if accompanied by fever
excessive vaginal bleeding (other than the blood loss during normal menstruation)
bleeding with clots.

If the woman develops any of the above-mentioned symptoms, she should attend the colposcopy centre or seek medical attention elsewhere.
The woman should be advised not to have sexual intercourse for 4–6 weeks, or until the watery discharge disappear completely.
(Note: If the couple is unable to abstain from sexual intercourse, they should use a condom.)
The woman should be advised regarding the follow-up schedule.
Note:
Antibiotics are not routinely prescribed after cryotherapy. Paracetamol tablets may be given for 1 or 2 days for pain.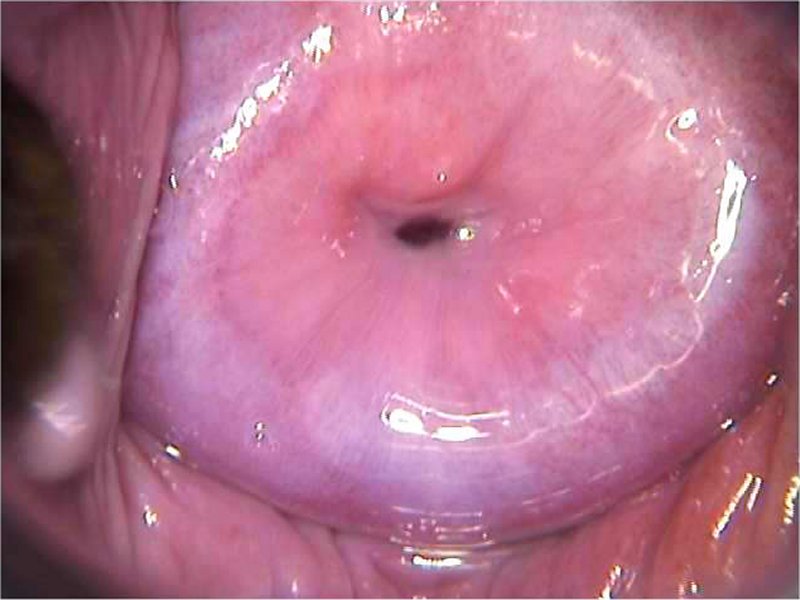 Follow-up after cryotherapy:
The woman may be advised to come back for a check-up after 6 weeks to 3 months to exclude infection or other complications. No screening or speculum examination or colposcopy should be done. The biopsy report, if available, should be reviewed. In a screen-and-treat programme, this follow-up visit is often omitted.
The next check-up should be done after 8–12 months, when the woman may have the screening test originally performed or a direct colposcopic examination.
If there is a persistent lesion at follow-up, it is preferable to excise the lesion, although cryotherapy may be repeated if the usual criteria for cryotherapy are fulfilled.
25 avenue Tony Garnier CS 90627 69366, LYON CEDEX 07 France - Tel: +33 (0)4 72 73 84 85
© IARC 2023 -
Terms of use
-
Privacy Policy
.