The appearance of a white patch on the cervix after application of 3–5% acetic acid (acetowhitening) is the most important abnormal finding on colposcopy. There are other abnormal features detectable by colposcopy, which are discussed in subsequent sections. Whatever the nature of the abnormality, the location of the abnormal area in relation to the transformation zone (TZ) should be noted. The extent of the TZ should be assessed first, followed by the assessment of whether the lesion is inside or outside the TZ or both. Take note whether the lesion extends towards the SCJ or extends inside the endocervix.

All high-grade CIN lesions are situated in the TZ and arise from or are close to the SCJ. In a type 2 or type 3 TZ, the lesion extends inside the endocervix.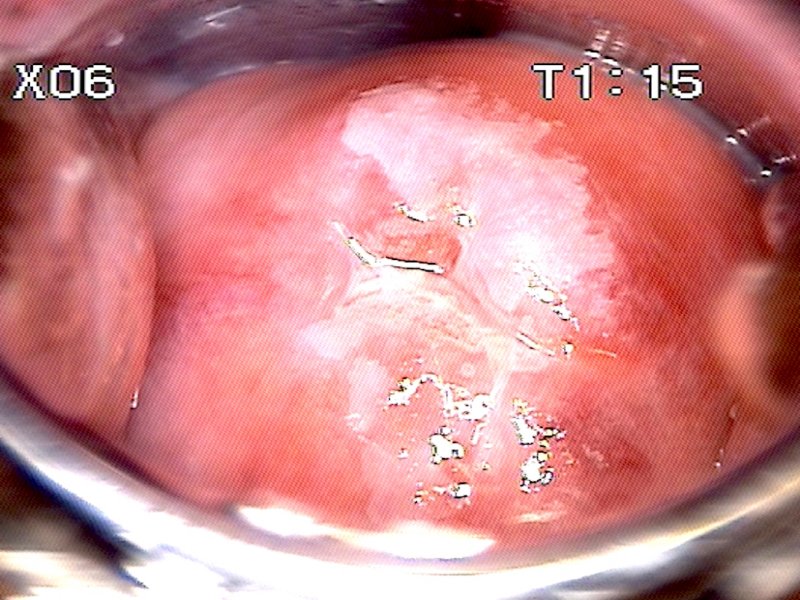 Lesions outside the TZ or away from the SCJ are usually due to sub clinical papillomavirus infection (SPI), condyloma, or CIN1.

Sometimes there may be multiple lesions, both inside and outside the TZ. The lesions inside the TZ are the more significant lesions as far as cervical neoplasias are concerned.

The location of the lesion should be noted by the clock position also. This will help to compare findings later and also to correlate with the histological diagnosis.