The colposcope is a stereoscopic low-power microscope used to visualize the cervix and other parts of the lower genital tract, aided by a powerful light to illuminate the object. It may be used to detect an abnormality, to determine the extent of the lesion and the severity of the lesion, and to guide biopsy from the most appropriate area. Excisional treatment of cervical precancerous lesions is performed under colposcopic visualization.

Meaningful interpretations of colposcopic features require a thorough understanding of the histopathology of the cervix in normal and abnormal conditions.

Colposcopic appearance is determined by the architecture of the epithelium and the underlying stroma. The normal epithelium of the cervix is transparent and acts as a "filter" that transmits light. The transmitted light is reflected from the red stroma and is visible through the colposcope. The stroma appears red because of the abundance of blood vessels. The red colour of the stroma gives the pink appearance of the cervix. The blood vessels seen on the cervix during colposcopy are in the stroma. They become visible because of the transparent nature of the overlying epithelium.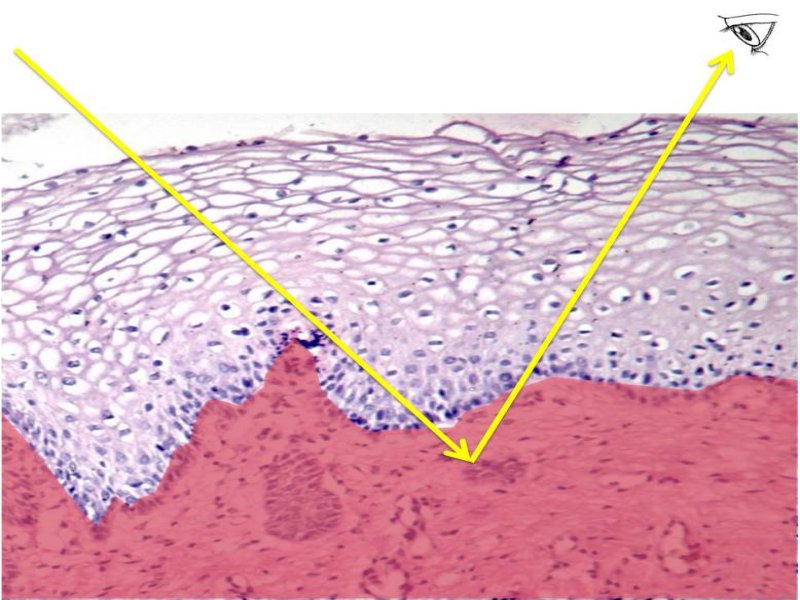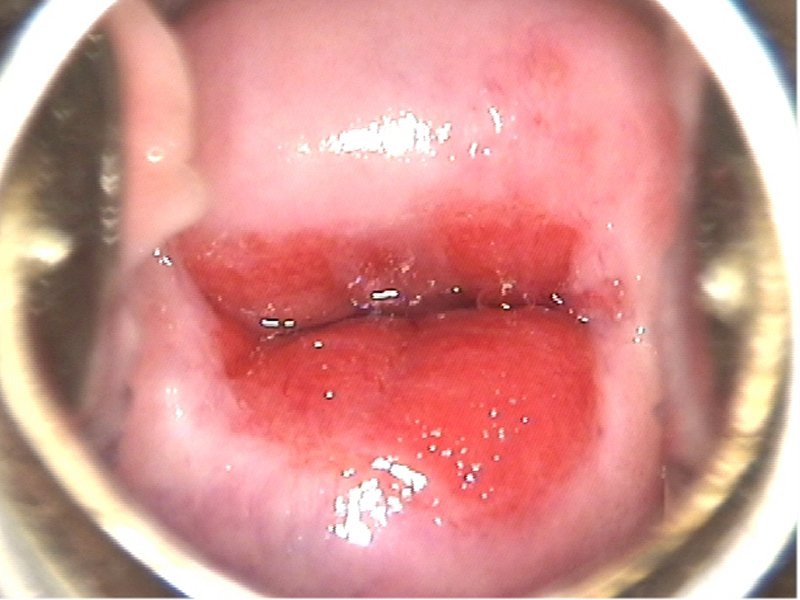 As the squamous epithelium becomes thickened because of progressive maturation with age, the light transmitted through the "filter" is reduced and the cervix looks less pink and appears pale.