Home
/
Training
/
Manuals
/
Histopathology of the uterine cervix - digital atlas
/ Mullerian papilloma
Histopathology of the uterine cervix - digital atlas
Mullerian papilloma
Filter by language:
English
/
Franšais
/
Portugues
/
中文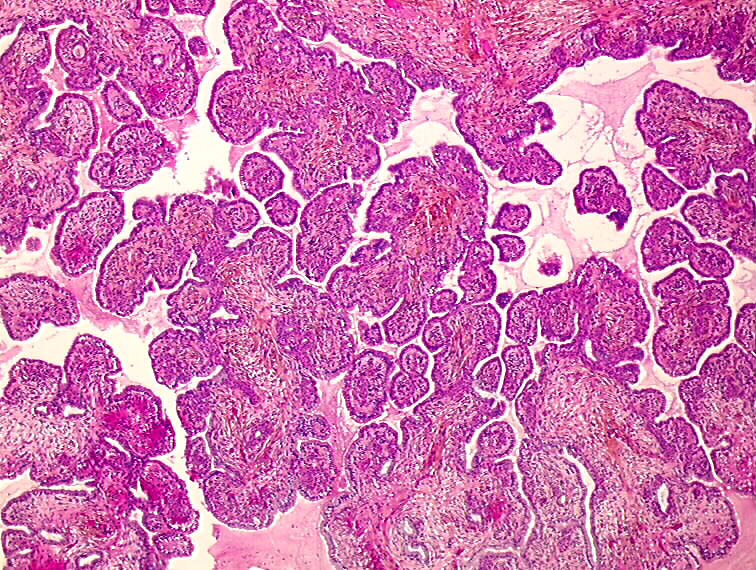 Mullerian papilloma composed of papillary excrescences lined by mucus secreting epithelium. The epithelium is supported by a highly cellular fibrous tissue.
---
picture quality:

On a scale of 1 to 5 stars, with 5 stars being the best quality

(*) this proposal is suggested by the authors.