The core function of the Screening Group (SCR) at IARC is to provide data on the accuracy, reproducibility, efficacy, benefits, harmful effects, and cost-effectiveness of various early detection interventions for breast, cervical, colorectal, and oral cancers, among others, in reducing deaths and improving patients' quality of life in various settings. These data can then be used to inform and improve the rational use of health-care resources. The Group's ultimate objective is to guide the development of public health policies for implementing screening in a variety of health-care settings, in particular in low- and middle-income countries (LMICs).
SCR conducts field studies in LMICs to evaluate various early detection methods for breast, cervical, colorectal, and oral cancer control. These initiatives also address the means by which screening services could be scaled up through local public health services. SCR develops various training resources to catalyse and augment capacity building in close collaboration with national institutions and government health services. Through its research programme, SCR generates scientific evidence to support the development of resource-appropriate early detection policies and health systems for the delivery of effective early services. The Cancer Screening in 5 Continents (CanScreen5) project of the Group aims to collect information on characteristics and performance of cancer screening programmes around the world and disseminate such information for informed decision making in cancer screening programmes. For example, the Group significantly contributed also to the evaluation of the safety and efficacy of less than three doses of the HPV vaccine in protecting against cervical cancer.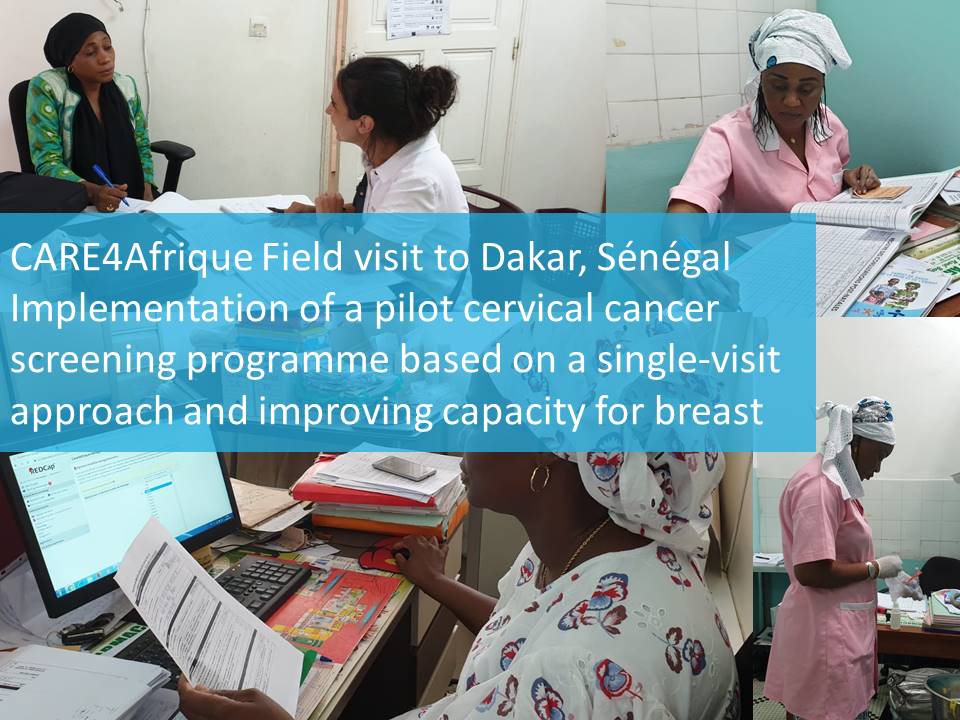 Field visit to Dakar, Sénégal
09/09/2019 – 12/09/2019
Dr Farida Selmouni conducted a field visit to Dakar to meet with the collaborators and discuss the progress of the Care4Afrique project: Implementation of a pilot cervical cancer screening programme based on a single-visit approach and improving capacity for breast cancer early diagnosis.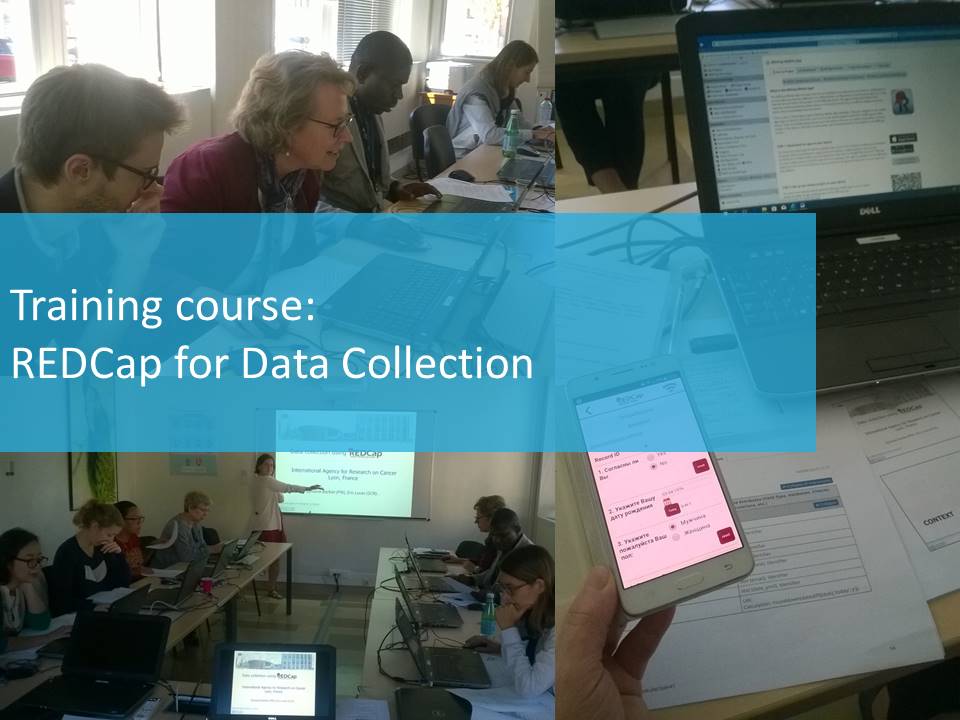 IARC training: REDCap for data collection
12/09/2019
Mr Eric Lucas and Ms Sylvaine Barbier organized the first training session to introduce the REDCap framework including the platform and the IARC specific context in order to create, manage and report on data collection projects in clinical/epidemiological settings.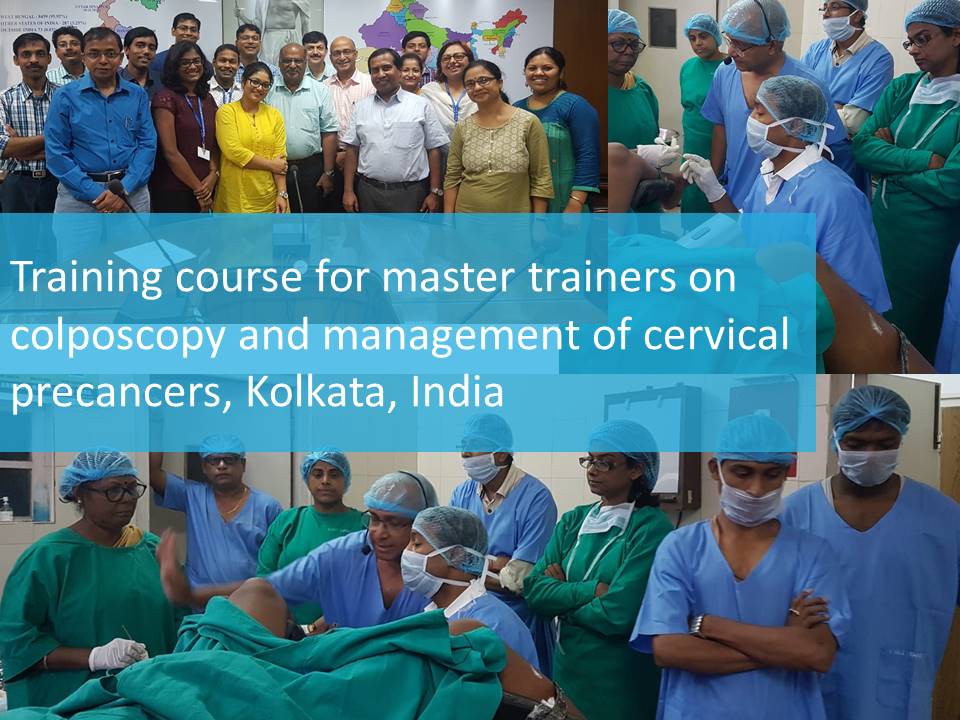 Training course for master trainers on colposcopy and management of cervical precancers, Kolkata, India
09/09/2019 – 10/09/2019
The Screening Group organized this training course in collaboration with the Chittaranjan National Cancer Institute (CNCI) to train 25 master trainers in colposcopy and management of the screen-positive women. Dr P. Basu, Dr R. Sankaranarayanan, Dr R. Mandal, Dr D. Banerjee and Dr M. Vernekar attended as a faculty members with a mixed of practical and theoretical sessions.
Ndizeye Z., Menon S., Van Geertruyden J.P., Sauvaget C., Jacquemyn Y., Bogers J.P., Benoy I., Vanden Broeck D. Performance of OncoE6TM Cervical Test in detecting cervical precancer lesions in HIV-positive women attending an HIV clinic in Bujumbura, Burundi: a cross-sectional study. BMJ Open. 2019 Sep 6;9(9):e029088.
PMID: 31494606
Vale D.B., Anttila A., Ponti A., Senore C., Sankaranarayanan R., Ronco G., Segnan N., Tomatis M., Žakelj M.P., Elfstrom K.M., Lonnberg S., Dillner J., Basu P. Response to the author: invitation to cancer screening: putting the car before the horse? Eur J Cancer Prev. 2019 Sep;28(5):458-459.
PMID: 31385844
Sangrajrang S., Laowahutanont P., Wongsena M., Muwonge R., Imsamran W., Ploysawang P., Basu P. Human papillomavirus (HPV) DNA and mRNA primary cervical cancer screening: Evaluation and triaging options for HPV-positive women. J Med Screen. 2019 Jul 31.
PMID: 31364471