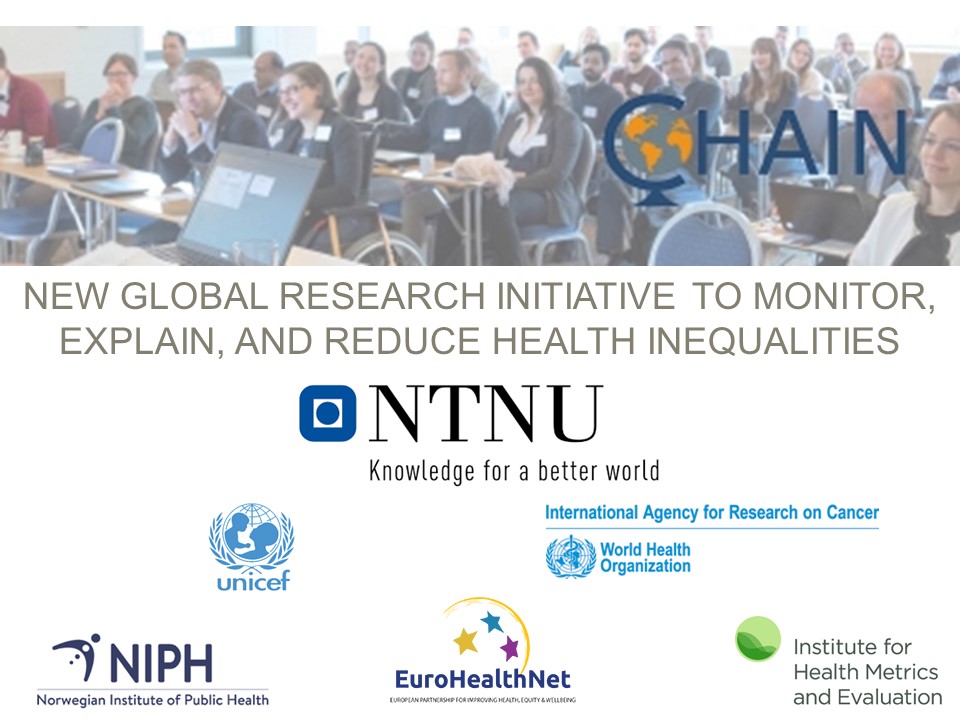 New global research initiative to monitor, explain, and reduce health inequalities
19/04/2019
Social inequity is universal, has a huge impact on health and well-being, and hits particularly hard the poorest of the poor and the least privileged individuals. The IARC Screening Group is very happy to join hands with The Centre for Global Health Inequalities (CHAIN) to assimilate evidence, identify the outstanding gaps in knowledge, and find multisectoral solutions to address social inequalities in accessing affordable, appropriate, and effective health care.
More details.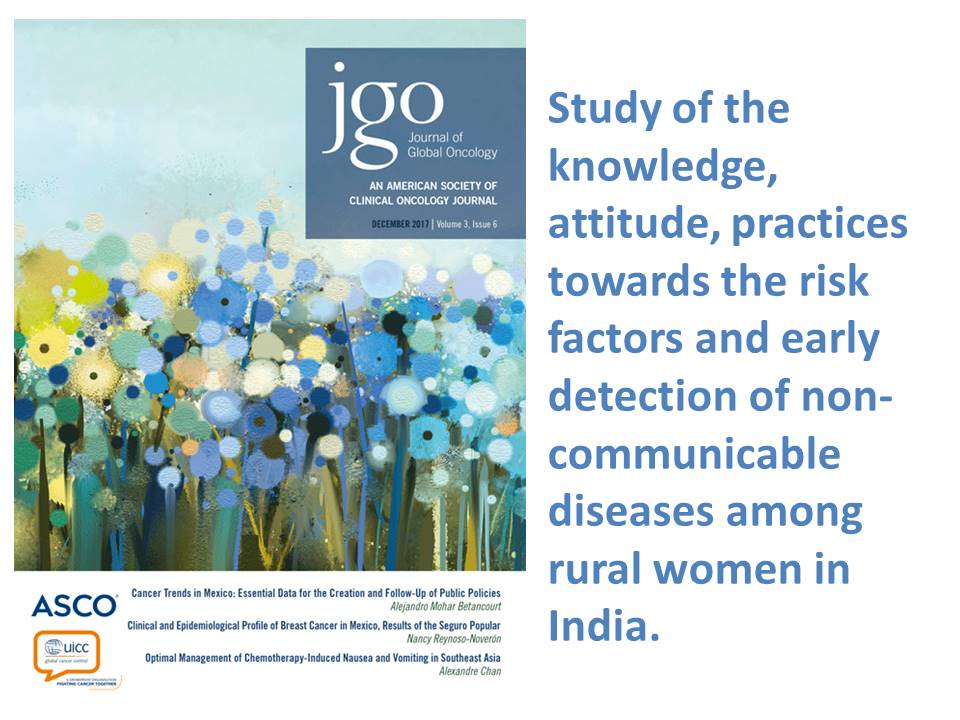 New publication: "Study of Knowledge, Attitudes, and Practices Toward Risk Factors and Early Detection of Noncommunicable Diseases Among Rural Women in India."
18/04/2019
This new article, published in the Journal of Global Oncology and based on an on-going Indian study coordinated by the Screening Group and partners from GBH Memorial Cancer Hospital (Udaipur) and The Indo-American Cancer Association (IACA) assessed the knowledge, attitudes, and practices of Indian rural women toward common NCDs and the barriers they face in receiving NCDs early detection services. The publication highlighted that barriers need to be addressed to improve uptake of NCDs early detection services.
View the publication.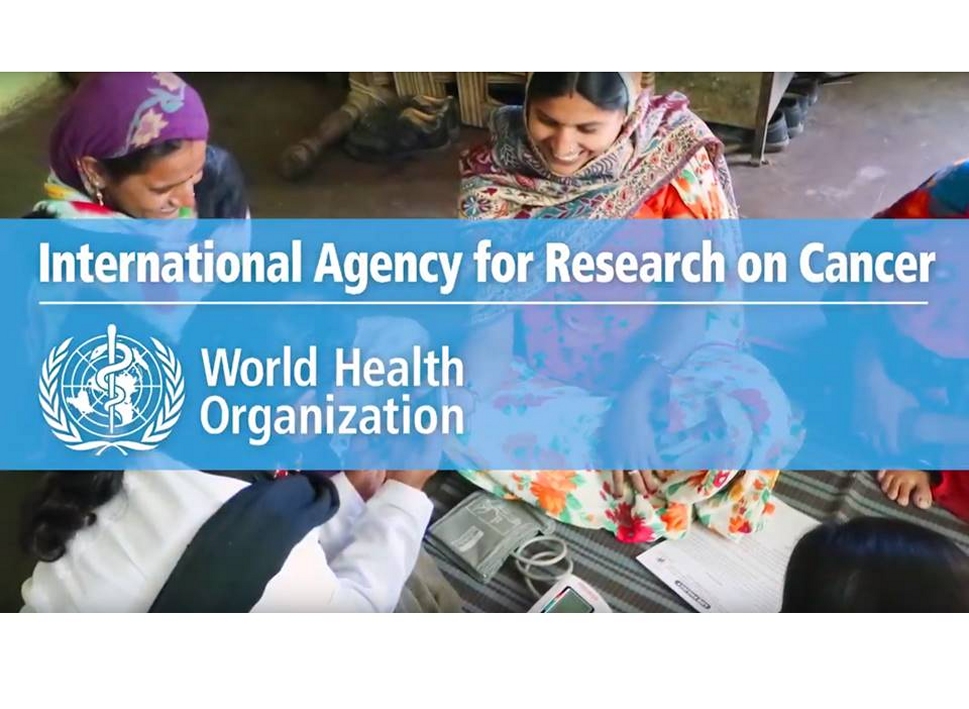 Video: Developing a model for cancer screening in Udaipur, India
18/04/2019
Dr Partha Basu explained how IARC Screening Group, GBH Memorial Cancer Hospital (Udaipur) and the Indo-American Cancer Association (IACA) are working to prevent deaths from NCDs diseases: breast cancer, oral cancer, cervical cancer, diabetes and hypertension. By developing a model for cancer screening based on the Indian Government policy that can be used when access to health services is limited, we can save lives.
Watch video.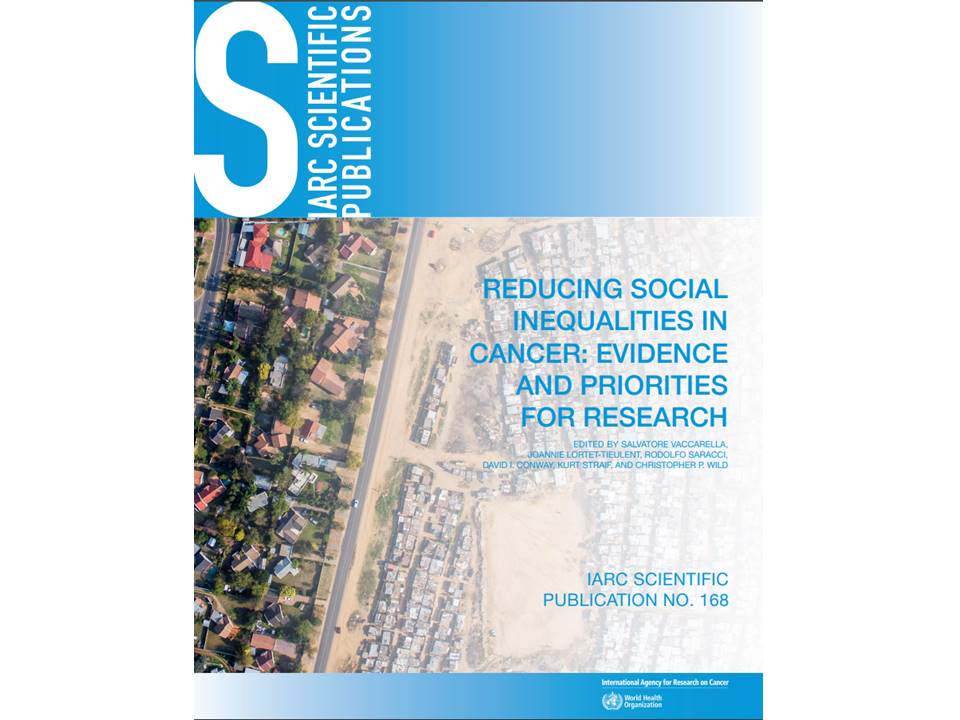 New publication: "Reducing social inequalities in cancer: evidence and priorities for research."
12/04/2019
A new Scientific Publication from the IARC examines the global problem of social inequalities in cancer. The publication highlights the large variations in cancer incidence, survival, and mortality, access to screening, diagnostic that exist between countries and, within countries, between social groups.
View the publication.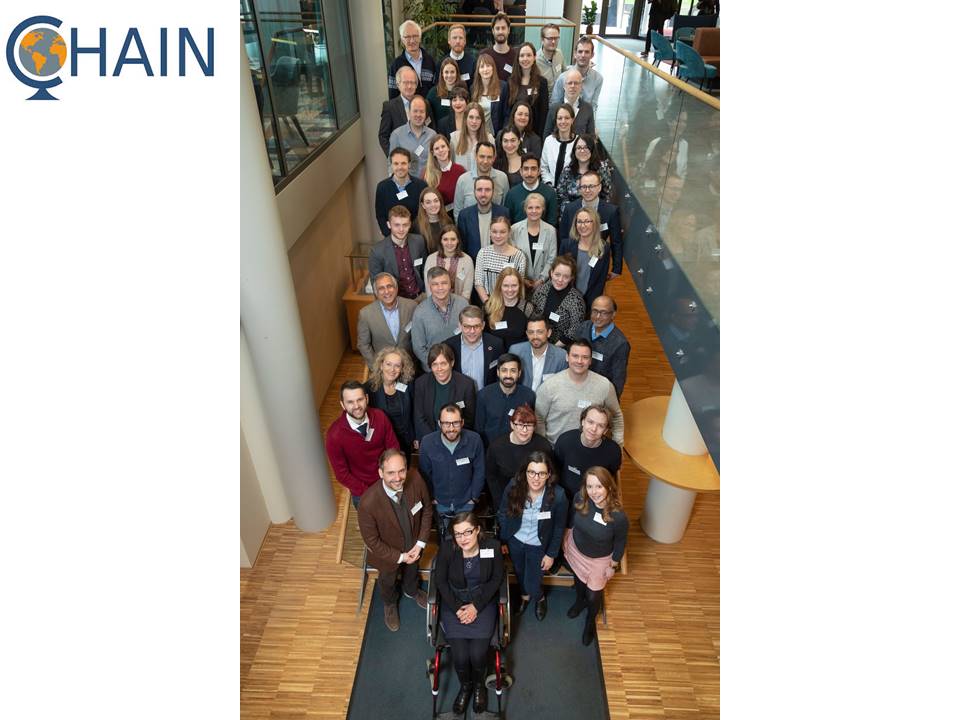 Kick-off meeting CHAIN, Trondheim, Norway
09/04/2019 – 10/04/2019
Dr Partha Basu and Mr Eric Lucas attended the CHAIN project kick-off meeting to discuss about cancer screening programs and health, to introduce CanScreen5 project and to explore how cancer screening policy interventions can reduce health inequalities.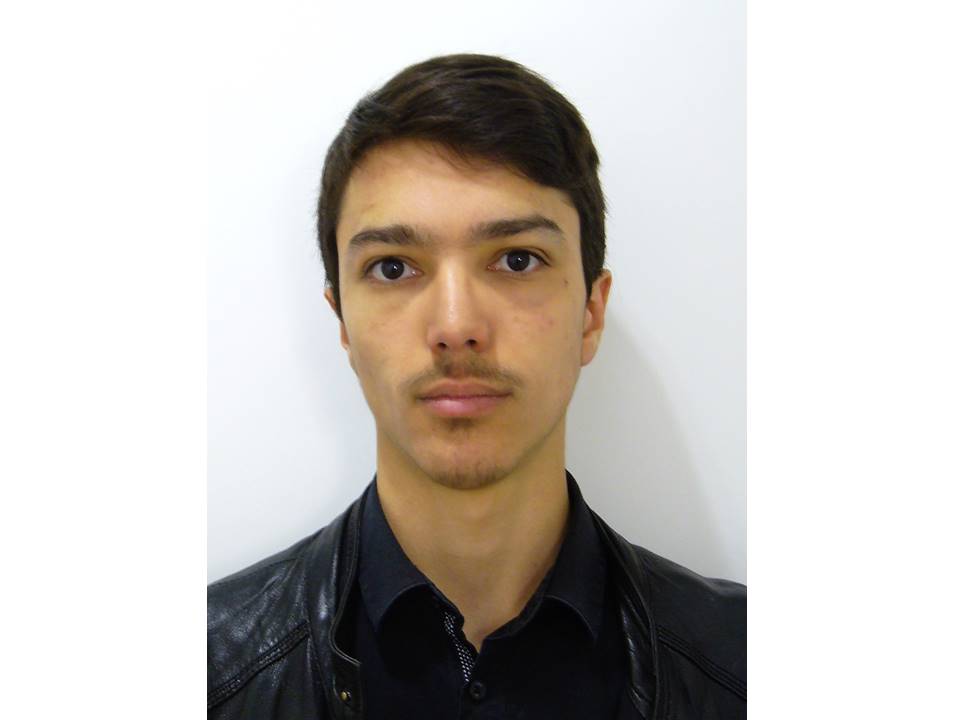 Internship: Mr Emilio Maldonado, University Lyon I
08/04/2019 – 14/06/2019
The EDP section will welcome Mr Emilio Maldonado for an IT training. He will be in charge of maintenance and improvement of the existing databases and help to develop further developments to improve especially the Estampa database.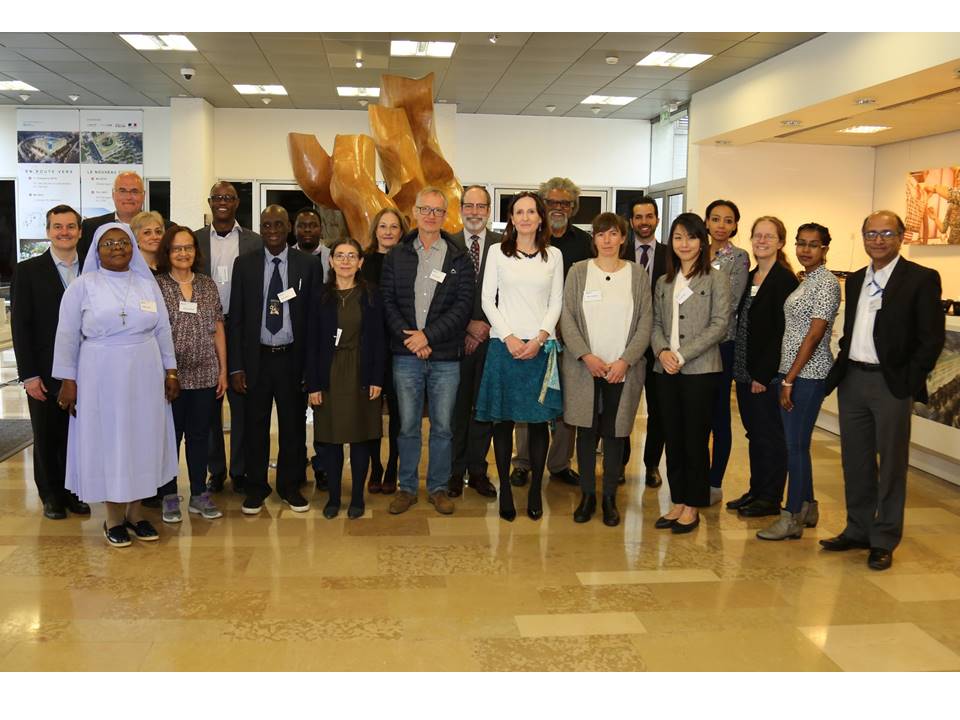 Meeting: African Breast Cancer – Disparities in Outcomes Cohort study
04/04/2019 – 05/04/2019
Dr Partha Basu and Andre Carvalho participated in this meeting, to be updated about the ABC-DO African breast cancer cohort study experience in Namibia, Nigeria, South Africa, Uganda and Zambia. They shared current breast research initiatives in our group done in India and Morocco.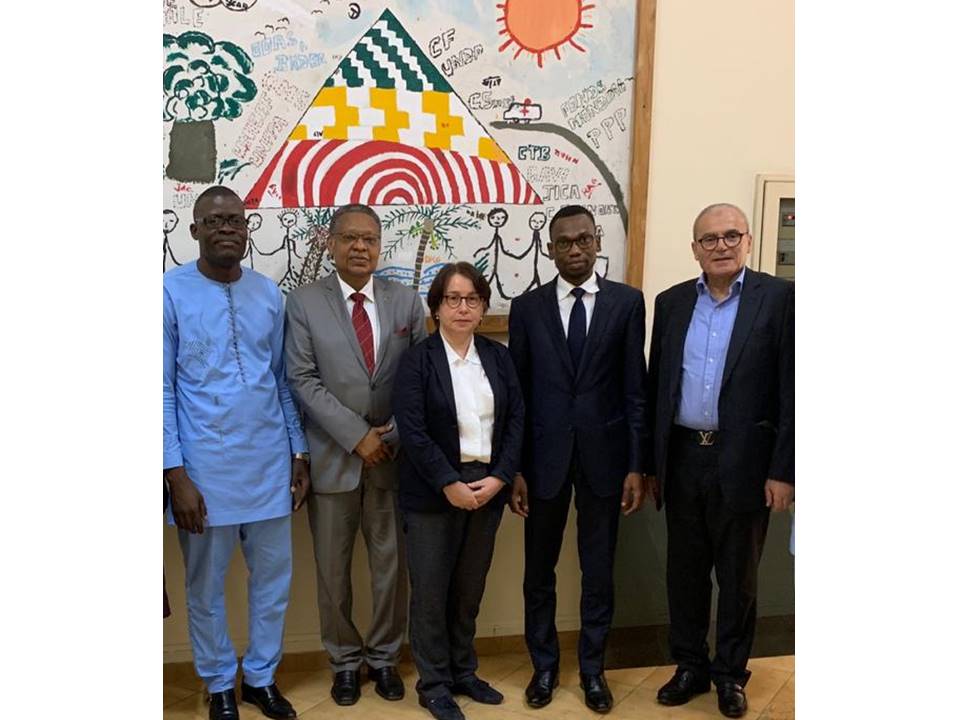 Study initiation visits to Cotonou, Benin
01/04/2019 – 02/04/2019
Dr Catherine Sauvaget had discussions with the local PI and met the Ministry of Health of Benin and the First Lady Claudine Talon at her Foundation within the framework of the Care4Afrique project. Dr Youssef Chami from the Lalla Salma Foundation participated also in these meetings to discuss the implementation of the study in Benin.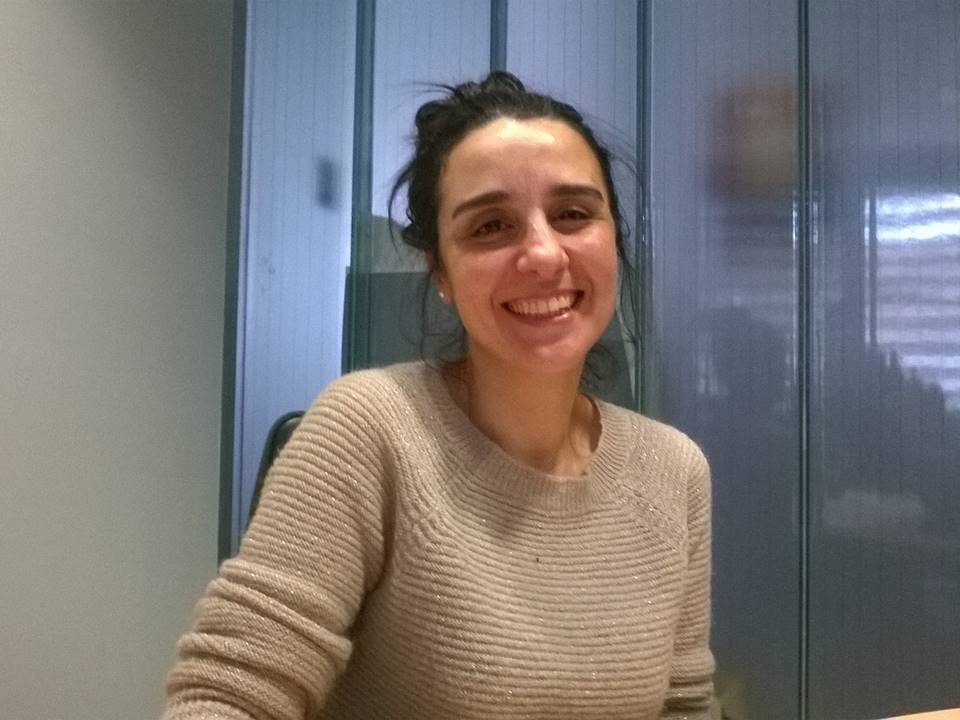 Appointment of Dr Farida Selmouni, Scientist
01/04/2019
Dr Farida Selmouni will be involved mainly in implementation of screening pilot projects in Morocco and the Sub-Saharan region.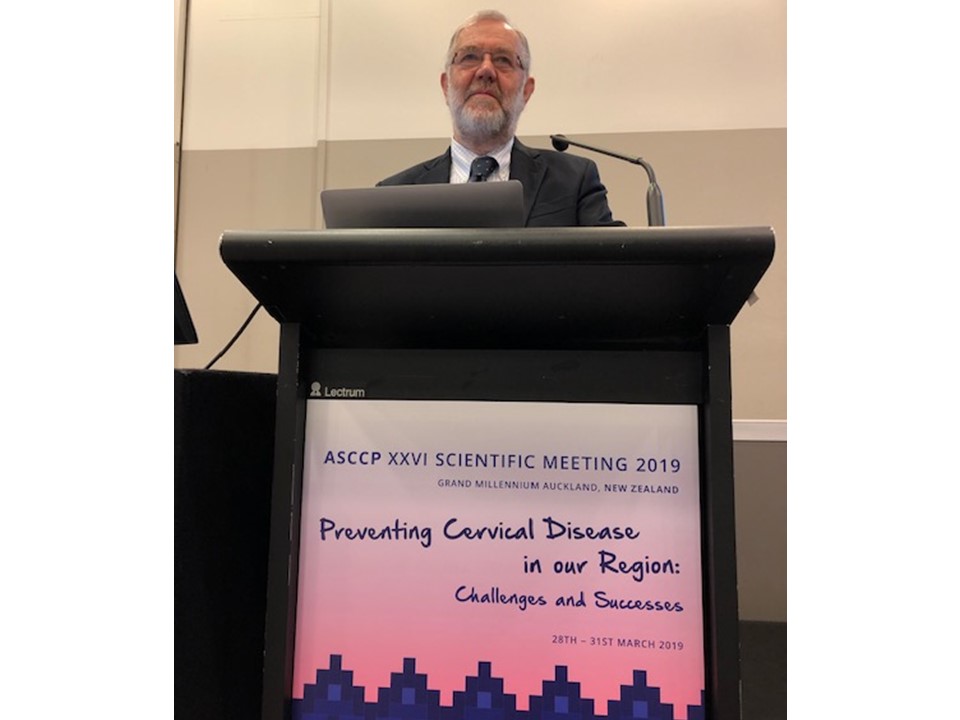 Conference: ASCCP XXVI Scientific meeting 2019, Auckland, New Zealand
28/03/2019 – 31/03/2019
During the ASCCP XXVI scientific meeting 2019, Professor Walter Prendiville, Senior Visiting Scientist at the IARC Screening Group, presented the effective innovations in low and middle-income countries (screening, triage and treatment) and the findings of the Zambian study: "Randomized controlled trial of the Liger Thermal Coagulator versus cryosurgery and versus large loop excision of the transformation zone (LLETZ) to prevent cervical neoplasia in VIA-positive women in low- and middle-income countries".