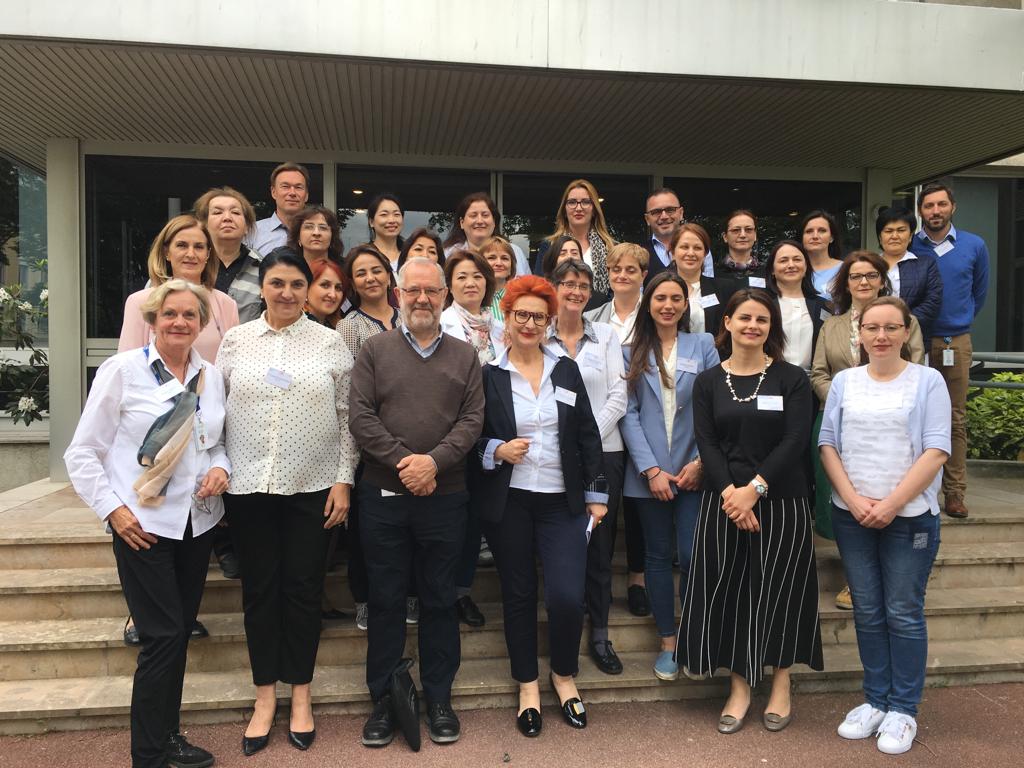 IFCPC-IARC Training course in Colposcopy and Prevention of Cervical Cancer - Objective Structured Clinical Examination (OSCE)
20/05/2019
Twenty-four candidates from Albania, Azerbaijan, Georgia, Kosovo, Kyrgyzstan, Moldova, Serbia, Tajikistan, Ukraine and Uzbekistan sat an exit examination to complete the comprehensive, multimodal IFCPC/IARC course on colposcopy and cervical cancer prevention. This course is organized by the International Federation of Cervical Pathology and Colposcopy (IFCPC) in collaboration with IARC. The OSCE was supported by UNFPA Regional office for Eastern Europe and Central Asia.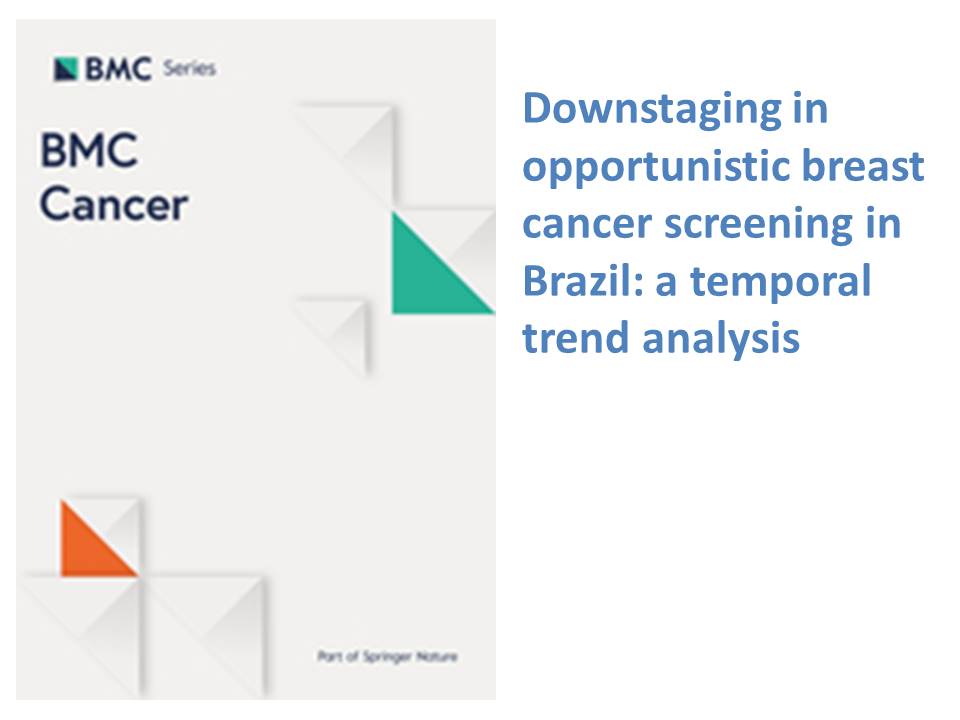 New publication: "Downstaging in opportunistic breast cancer screening in Brazil: a temporal trend analysis."
13/05/2019
This new article, published in the BMC Cancer in collaboration with Brazillian School of Medical Sciences of Unicamp, Campinas, examined temporal trends of stage distribution in women with breast cancer diagnosed between 2000 and 2015. The publication highlighted that breast cancer cases are diagnosed mainly at early stages and downstaging has been shown. opportunistic screening may have supported these results.
View the publication.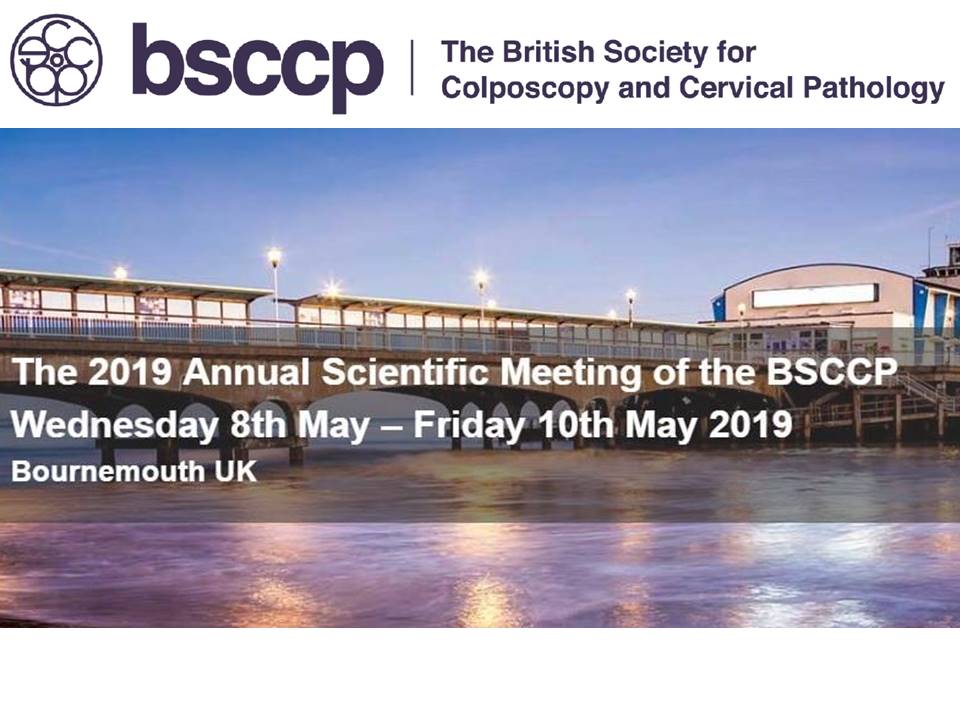 Meeting: The 2019 Annual Scientific Meeting of the British Society for Colposcopy and Cervical Pathology (BSCCP), Bournemouth, United Kingdom
08/05/2019 – 10/05/2019
Dr Basu has been invited as speaker during the The British Society for Colposcopy and Cervical Pathology (BSCCP) annual scientific meeting and discussed about worldwide initiatives for prevention of cervical cancers and vaccination status in low-middle income countries.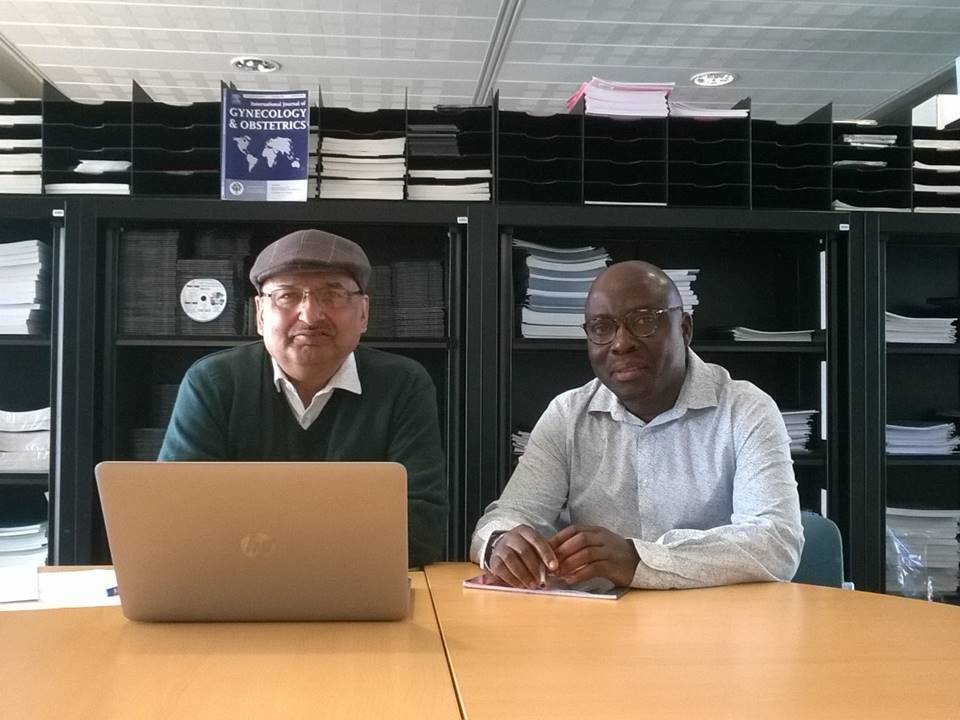 Visit of Dr Yogesh Verma, Sikkim Manipal Institute of Medical Sciences, Gangtok, Sikkim
06/05/2019 – 10/05/2019
Dr Yogesh Verma visited the Screening Group to work on an analysis and preparation of a new manuscript for the extended follow-up of the participants of the HPV vaccine trial to evaluate the effectiveness of one, two, and three doses of quadrivalent HPV vaccine in preventing cervical neoplasia.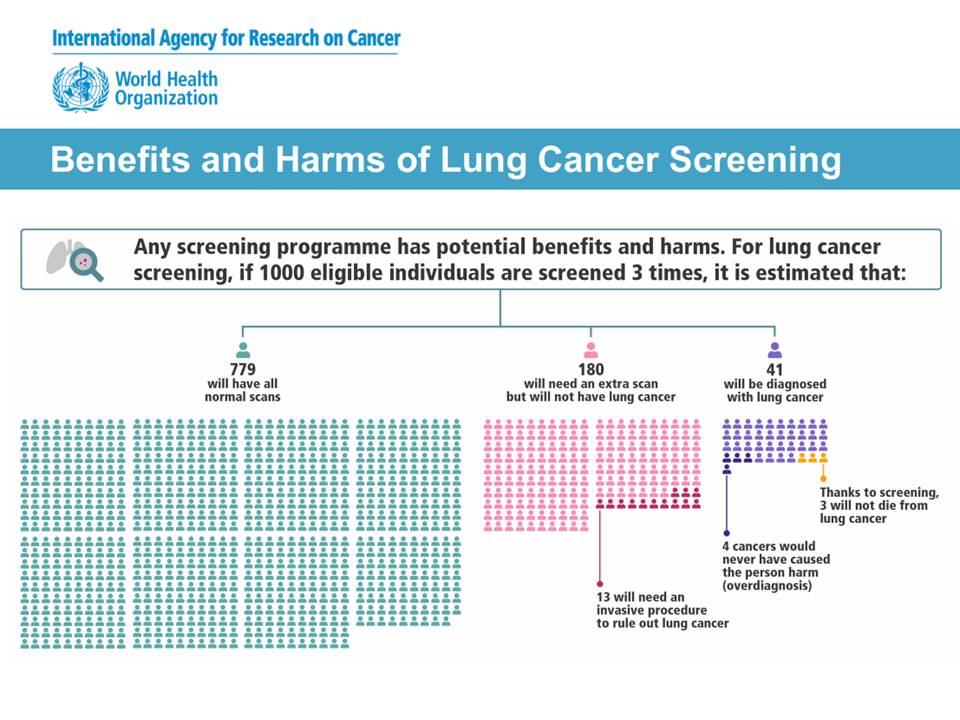 Benefits and Harms of Lung Cancer Screening
08/05/2019
IARC released this new fact sheet to summarize the benefits and harms of lung cancer screening with a modern protocol.
View the fact sheet
, the associated
video
and the recent
article
published in The Lancet Respiratory Medicine by Dr Paul Brennan team.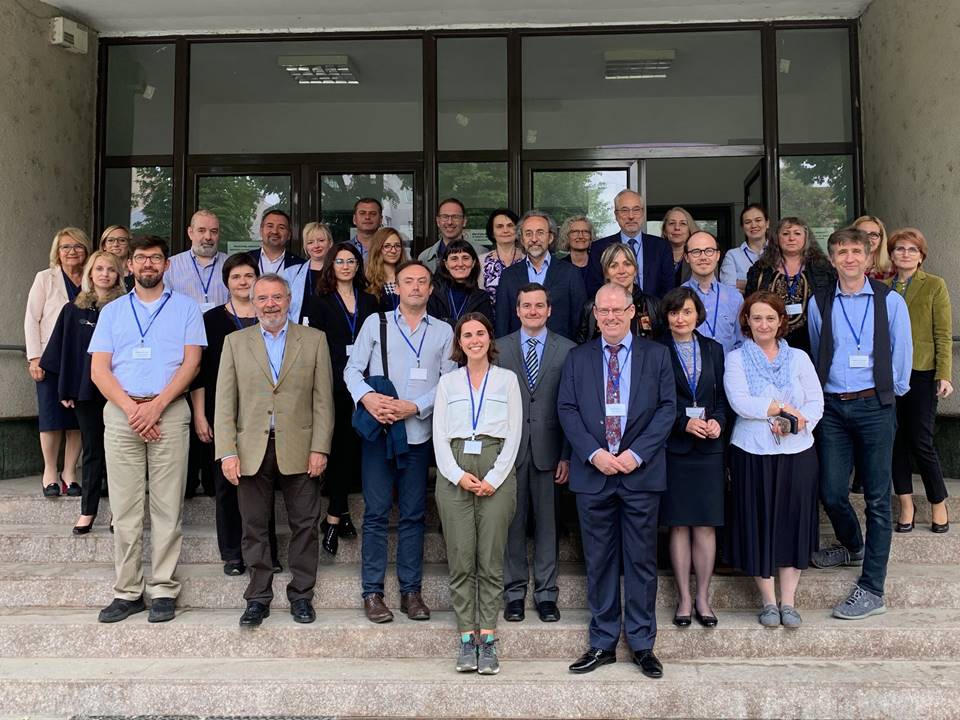 Meeting: ECL first screening workshop hosted by the Romanian Cancer Society and national partners, Bucharest, Romania
06/05/2019 – 07/05/2019
Dr Andre Carvalho participated in this workshop organized by the EU Cancer Leagues and CPO Piedmont with stakeholders from 11 EU Member states. He discussed how to embed health promotion and primary prevention into organized screening programmes, and how to measure the impact of prevention interventions into cancer screening programme.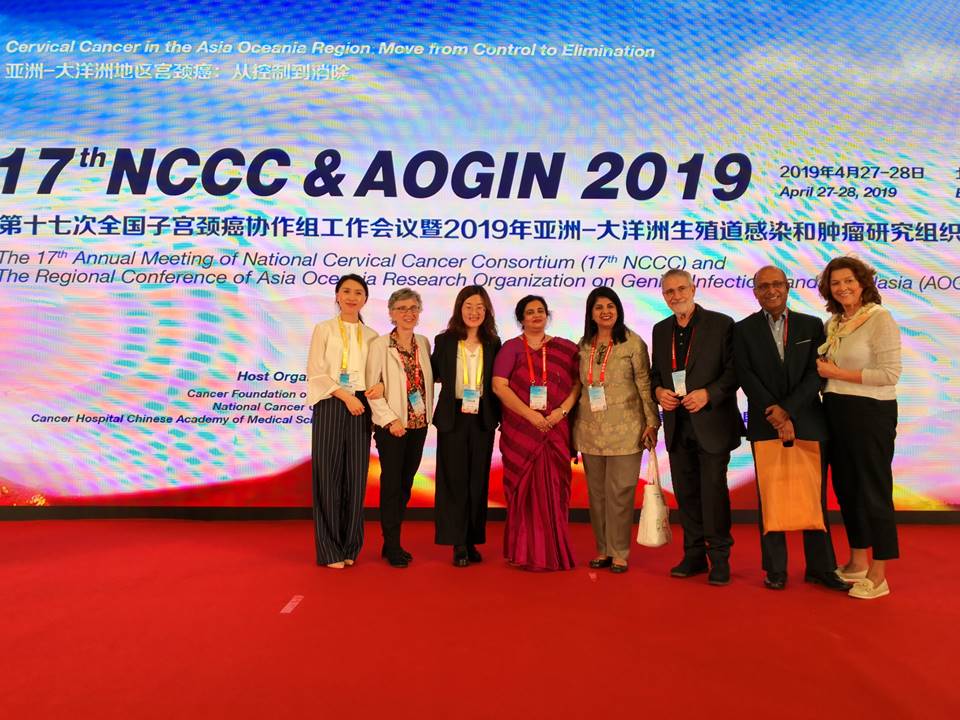 Conference of Asia Oceania research organisation on Genital Infections and Neoplasia, 2019 (AOGIN2019), Beijing, China
27/04/2019 – 28/04/2019
Dr Partha Basu attended the AOGIN 2019 Conference "Move from Control to Elimination" and the 17th Annual Meeting of National Cervical Cancer Consortium on 27-28 April in Beijing, China. He presented the last data about efficacy of single dose of 4-valent HPV vaccine, updated results from the SCR Indian Study.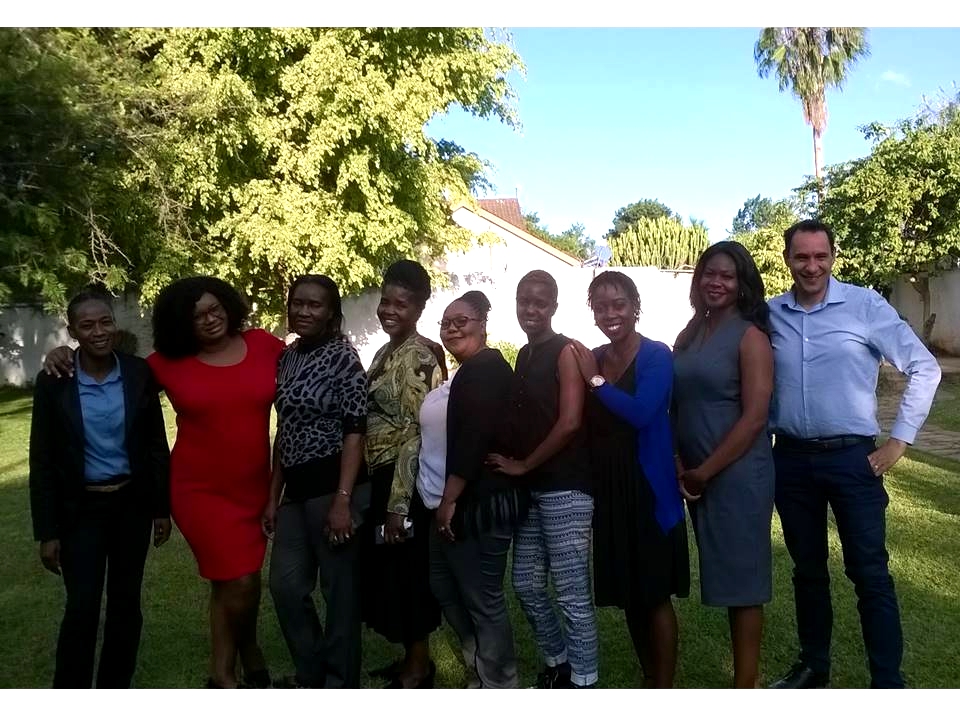 Field visit for the Delta project, Lusaka, Zambia
22/04/2019 – 25/04/2019
Mr Eric Lucas visited the Delta office in the University Teaching Hospital to organize a refresher training on the new protocol phases and to discuss the progress with the local team of the ongoing United States National Cancer Institute-funded project "Randomized controlled trial of the Liger Thermal Coagulator versus cryosurgery and versus large loop excision of the transformation zone (LLETZ) to prevent cervical neoplasia in VIA-positive women in low- and middle-income countries".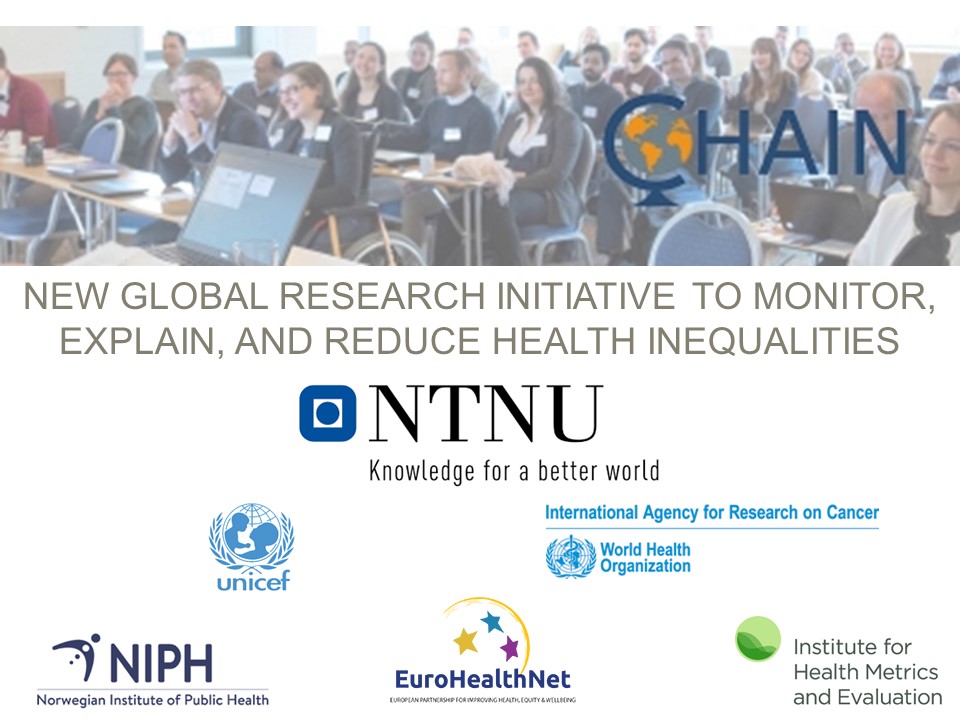 New global research initiative to monitor, explain, and reduce health inequalities
19/04/2019
Social inequity is universal, has a huge impact on health and well-being, and hits particularly hard the poorest of the poor and the least privileged individuals. The IARC Screening Group is very happy to join hands with The Centre for Global Health Inequalities (CHAIN) to assimilate evidence, identify the outstanding gaps in knowledge, and find multisectoral solutions to address social inequalities in accessing affordable, appropriate, and effective health care.
More details.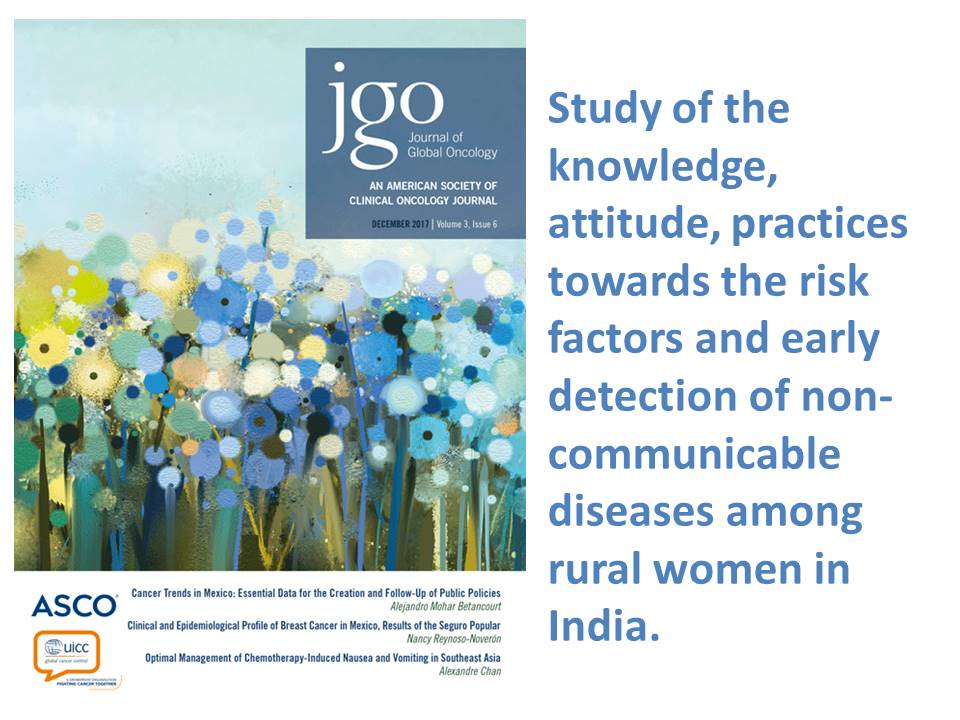 New publication: "Study of Knowledge, Attitudes, and Practices Toward Risk Factors and Early Detection of Noncommunicable Diseases Among Rural Women in India."
18/04/2019
This new article, published in the Journal of Global Oncology and based on an on-going Indian study coordinated by the Screening Group and partners from GBH Memorial Cancer Hospital (Udaipur) and The Indo-American Cancer Association (IACA) assessed the knowledge, attitudes, and practices of Indian rural women toward common NCDs and the barriers they face in receiving NCDs early detection services. The publication highlighted that barriers need to be addressed to improve uptake of NCDs early detection services.
View the publication.