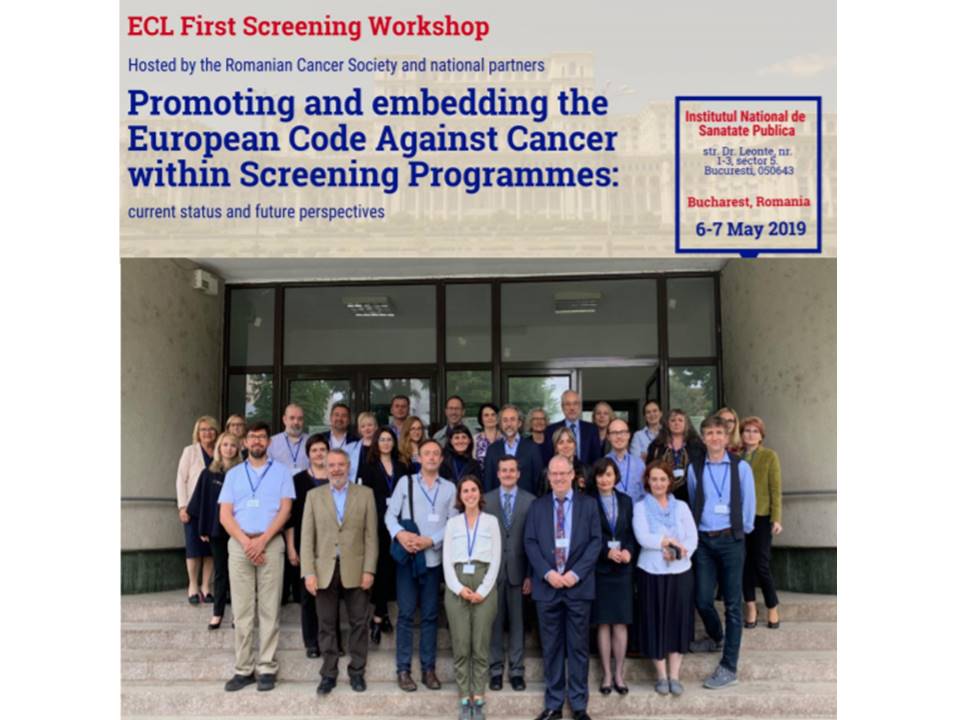 Meeting report: Promoting and embedding the European Code Against Cancer within Screening Programmes: Current status and future perspectives
24/06/2019
On 6-7 May 2019, during the Romanian presidency of the Council of the EU, ECL, CPO Piemonte and IARC co-organised the first ECL Screening Workshop. Key stakeholders and experts from 11 EU countries were hosted by the Romanian Cancer Society and local partners to discuss how to embed the
European Code Against Cancer
within screening programmes. Read the
Workshop Statement
and consult the
Meeting Report
.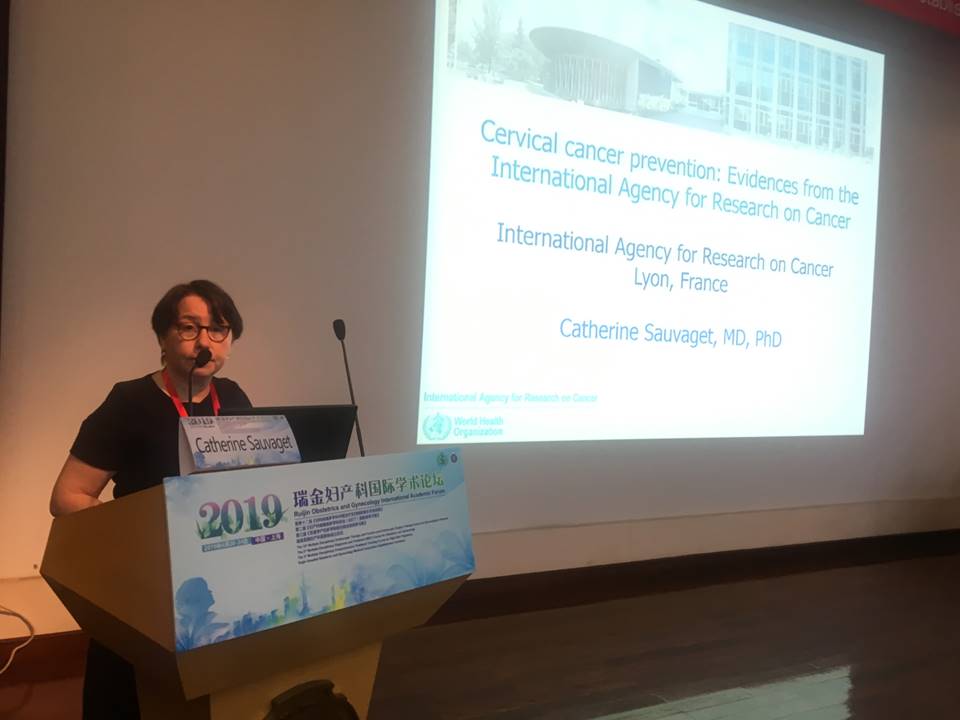 RuiJin Obstetrics and Gynecology International Academic Forum, Shanghai, China
21/06/2019 – 23/06/2019
Dr Catherine Sauvaget introduced the work of IARC and Screening Group on cervical cancer control during this international academic forum.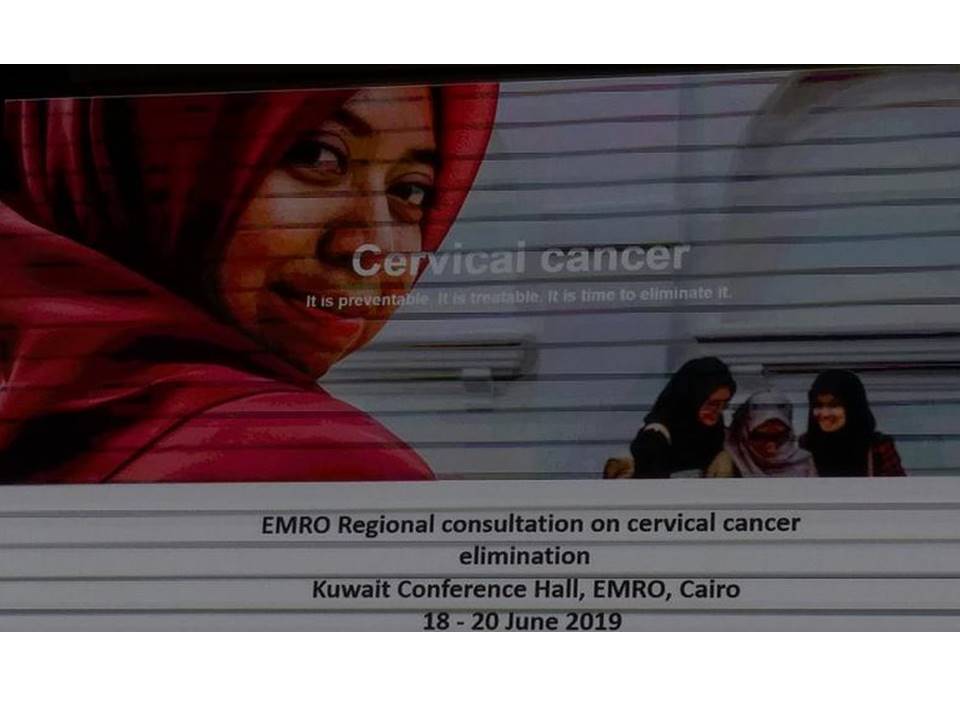 Meeting: EMRO Regional consultation on cervical cancer elimination, Regional Office for the Eastern Mediterranean (EMRO), Cairo, Egypt
18/06/2019 – 20/06/2019
Dr Basu attended the EMRO Regional consultation on the draft global strategy on cervical cancer elimination to review the current strategy and assess cervical cancer situation in the Eastern Mediterranean Region.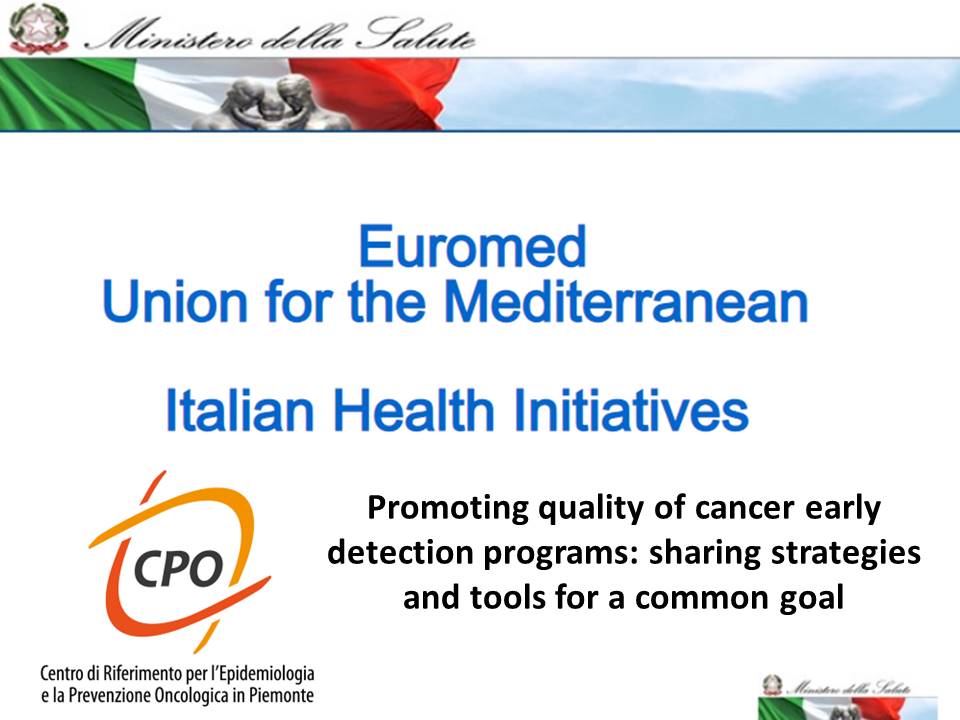 Meeting: The EuroMed Cancer Screening Network, Marrakech, Morocco
19/06/2019 – 20/06/2019
Dr Andre Carvalho attended this meeting "Promoting quality of cancer early detection programs: sharing strategies and tools for a common goal" organized by CPO Piemonte, WHO collaborating Center for cancer early detection.
CanScreen5 collection tools
were discussed and piloted during this meeting with representative of the screening programmes from the following countries: Albania, Jordan, Montenegro, Morocco, Serbia and Turkey.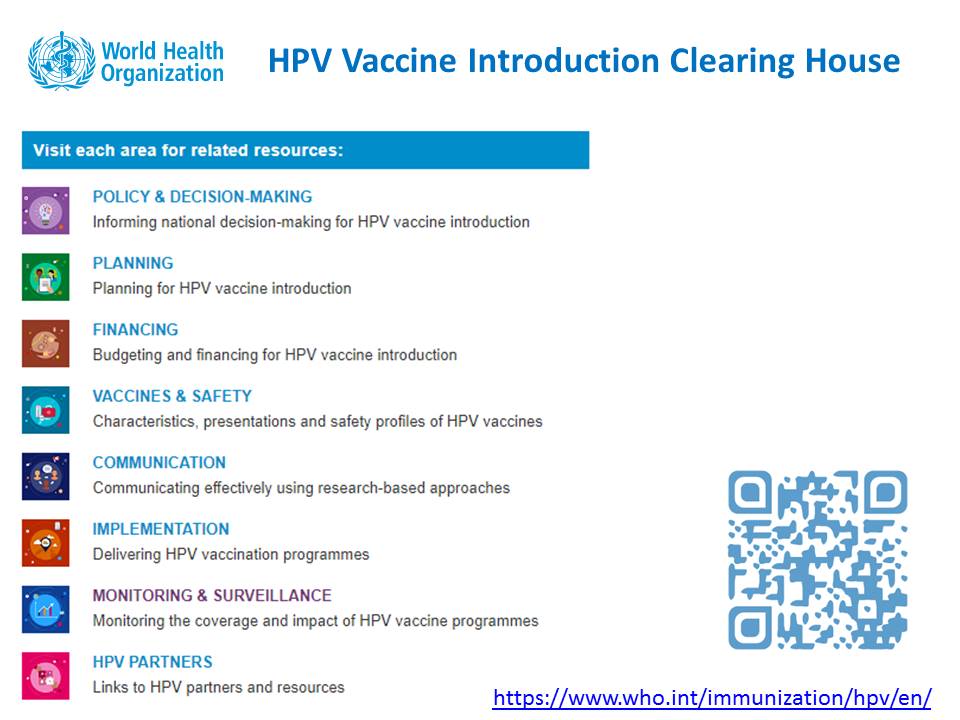 WHO HPV Vaccine Introduction Clearing House
20/06/2019
The HPV Vaccine Introduction Clearing House is a unique space to find WHO publications, tools and other important resources on the human papillomavirus vaccine. The purpose is to help guide HPV vaccine policy, programme and communications managers in the development of successful strategies for the introduction and sustained delivery of HPV vaccination at a national level.
Visit the WHO HPV vaccine introduction clearing house website
.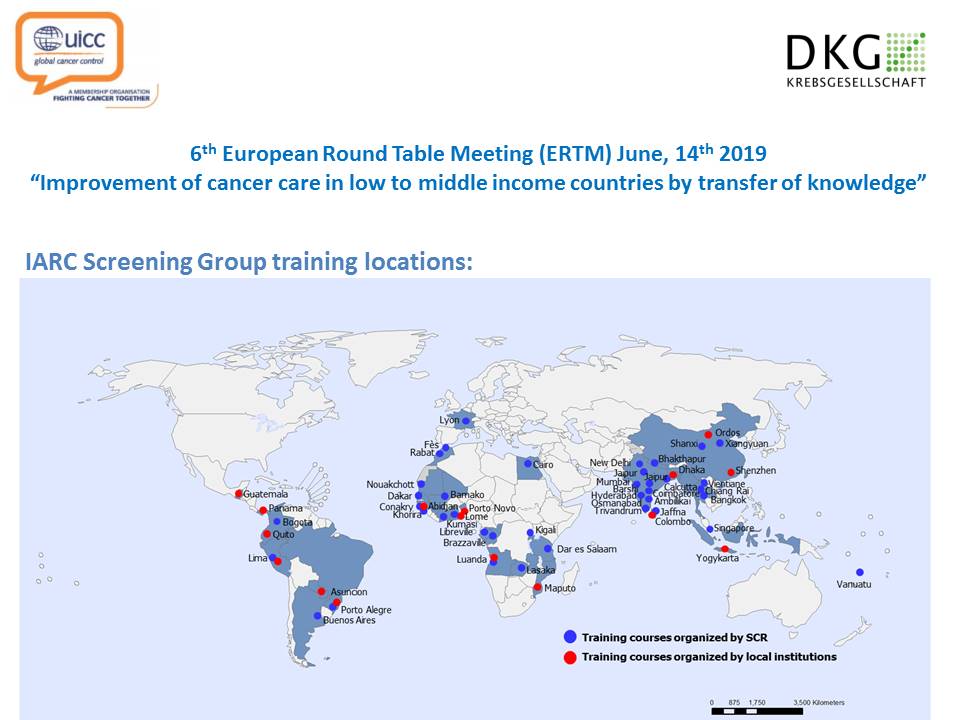 6th European Roundtable Meeting to Discuss the Quality of Cancer Care, "Improvement of cancer care in low to middle income countries by transfer of knowledge" organized by the German Cancer Society (DKG) and the Union for International Cancer Control (UICC), Berlin, Germany
14/06/2019
Dr Partha Basu discussed the knowledge transfer from population research to cancer early detection programmes – IARC experience in the LMICs. He also presented the 'South-South' collaboration in knowledge transfer to improve cancer early detection services in the LMICs.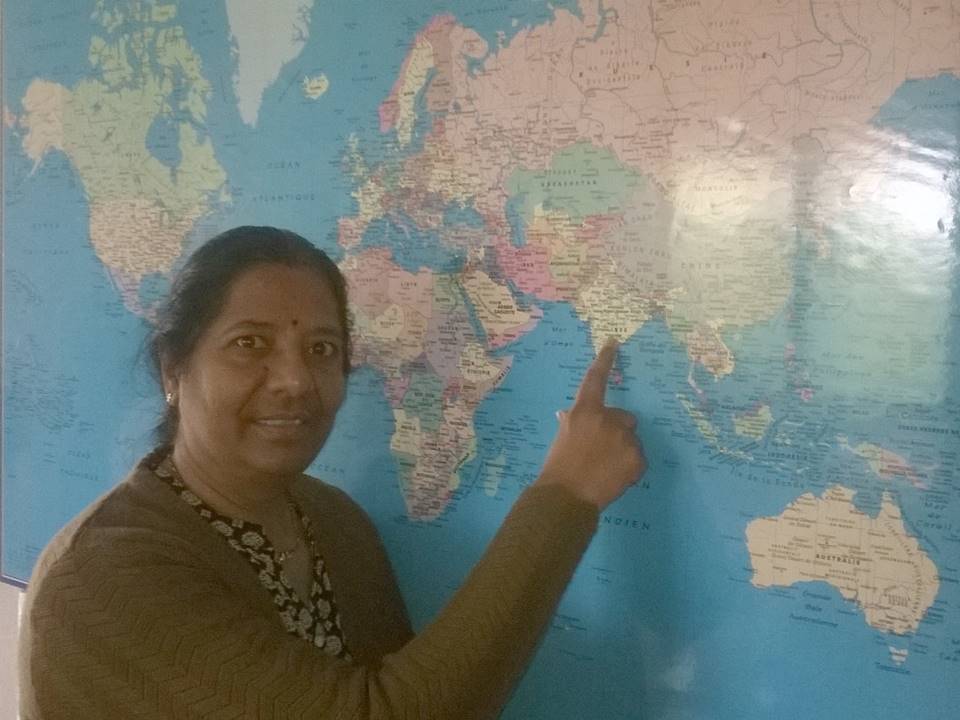 Visit of Dr Usha Rani Reddy Poli, MNJ Institute of Oncology & Regional Cancer Center of Hyderabad, Red Hills, Lakadikapul Hyderabad, India
10/06/2019 – 14/06/2019
Dr Usha Rani visited the Screening Group to work on an analysis and preparation of a new manuscript about self-sampling HPV screening project used in Indian community settings.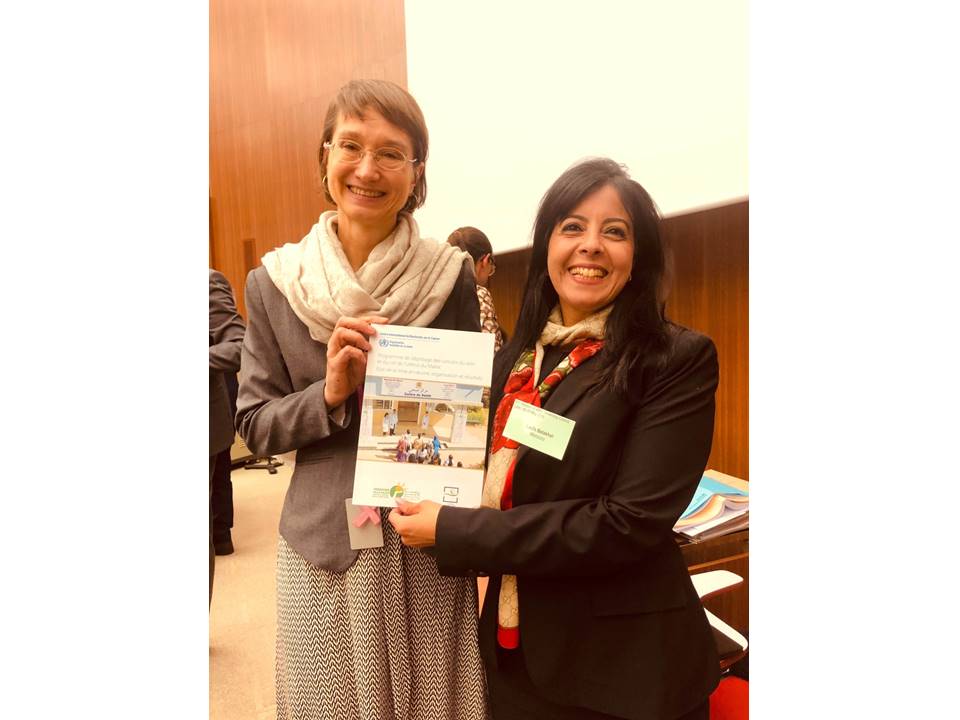 New publication: "Breast and Cervical Cancer Screening Program of Morocco: Status of implementation, organization and performance"
13/06/2019
The Screening Group in collaboration with Ministry of Health, Kingdom of Morocco and the Lalla Salma Foundation for Cancer Prevention and Treatment, Morocco published this report on the status of implementation, organization and performance of Breast and Cervical Cancer Screening Program of Morocco. The timely publication of the report will inform the policy-makers as the country initiates deliberations to launch the new Cancer Control Programme in the year 2020.
View the publication (in French)
and
read the IARC news.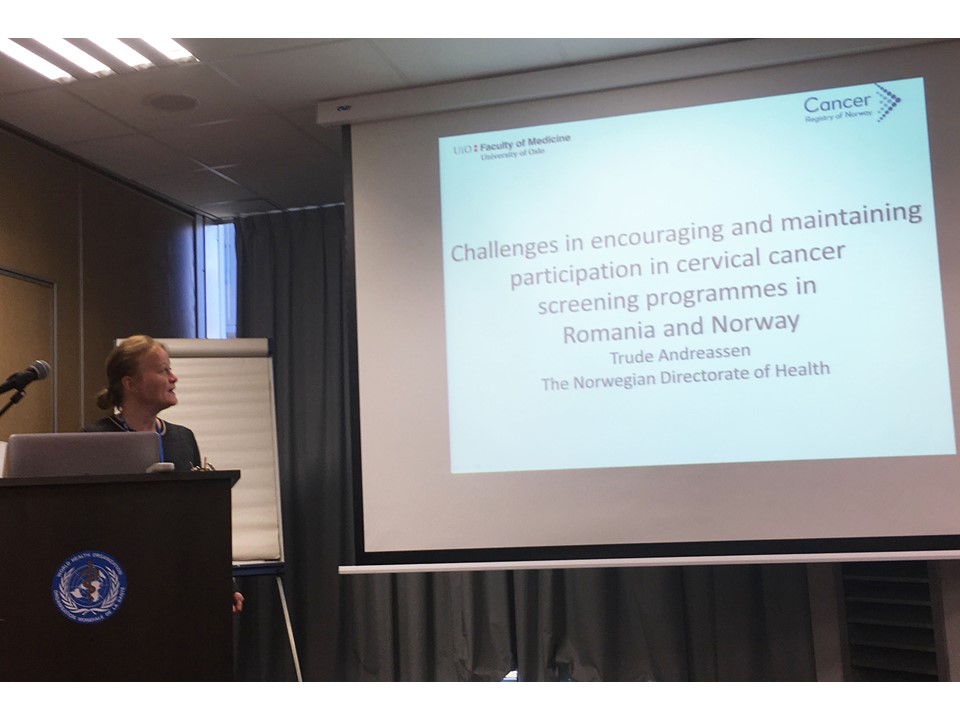 Internal seminar: Challenges in encouraging and maintaining participation in cervical cancer screening programmes in Romania and Norway
12/06/2019
Dr Trude Andreassen, from the Norwegian Directorate of Health and leader of the Steering Committee for cervical cancer screening, Oslo, Norway shared challenges to maintain cervical cancer screening programme participations in Norway and Romania.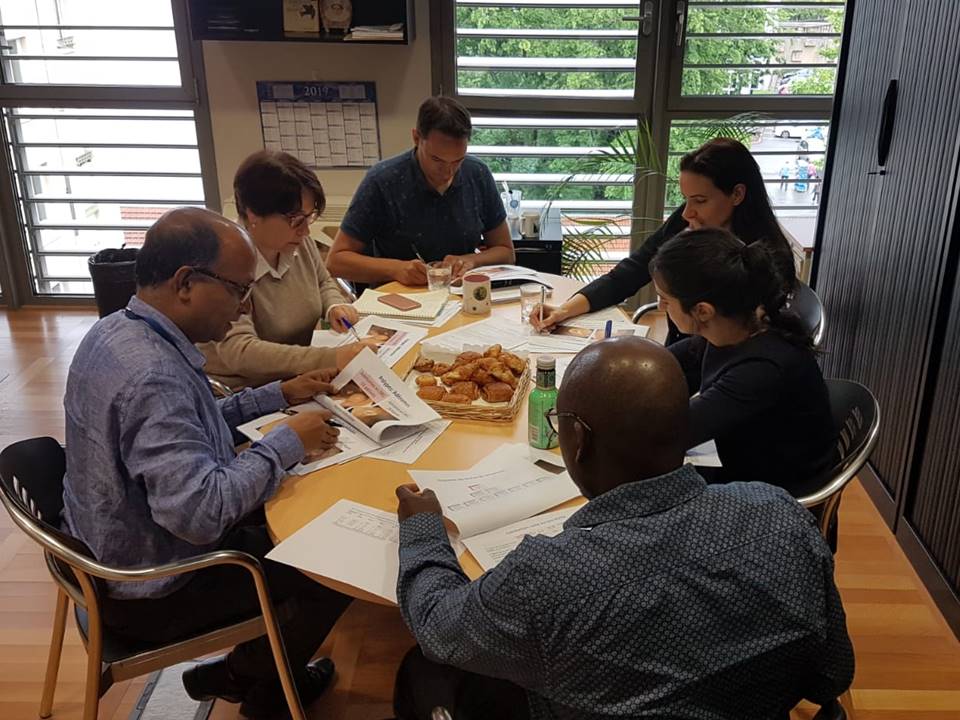 Visit of Dr Laila Amrani, Institut National d'Oncologie, Faculté de Médecine et de Pharmacie, Université Mohamed V, Rabat, Morroco
11/06/2019
Dr Laila Amrani visited the Screening Group to discuss the results of the evaluation of colorectal cancer screening project: a pilot demonstration project in Rabat region, Morroco organized in collaboration with the Lalla Salma Foundation for Cancer Prevention and Treatment and the IARC Screening Group. Visit our
colorectal cancer research projects page
to learn more about our work and the early detection of colorectal cancers.