La principale fonction du Groupe Dépistage du CIRC consiste à produire des données sur l'exactitude, la reproductibilité, l'efficacité, les avantages, les effets néfastes et la rentabilité de diverses interventions de dépistage précoce pour les cancers du sein, du col utérin, et pour les cancers colorectal et buccal, entre autres, en faisant baisser la mortalité et en améliorant la qualité de vie des patients dans différents contextes. Ces données peuvent ensuite être utilisées pour informer et améliorer l'utilisation rationnelle des ressources de soins de santé. L'objectif ultime du Groupe est de guider l'élaboration de politiques de santé publique pour la mise en œuvre du dépistage dans divers contextes de soins de santé, notamment dans les pays à revenu faible ou intermédiaire (PRFI).
Le Groupe SCR mène des études de terrain dans les PRFI pour évaluer diverses méthodes de détection précoce dans la lutte contre les cancers du sein, du col utérin, et les cancers colorectal et buccal. Ces initiatives visent aussi à identifier la façon dont les services de dépistage pourraient être intensifiés par le biais des services de santé publique au niveau local. Le Groupe développe diverses ressources de formation pour catalyser et renforcer les capacités en étroite collaboration avec les institutions nationales et les services de santé du gouvernement. Grâce à son programme de recherche, le Groupe apporte des bases scientifiques factuelles pour soutenir l'élaboration de politiques de détection précoce et de systèmes de santé appropriés pour la prestation de services primaires efficaces. Par exemple, le Groupe a contribué de manière significative à l'évaluation de l'innocuité et de l'efficacité d'un régime de moins de trois doses du vaccin contre le VPH pour la protection contre le cancer du col de l'utérus.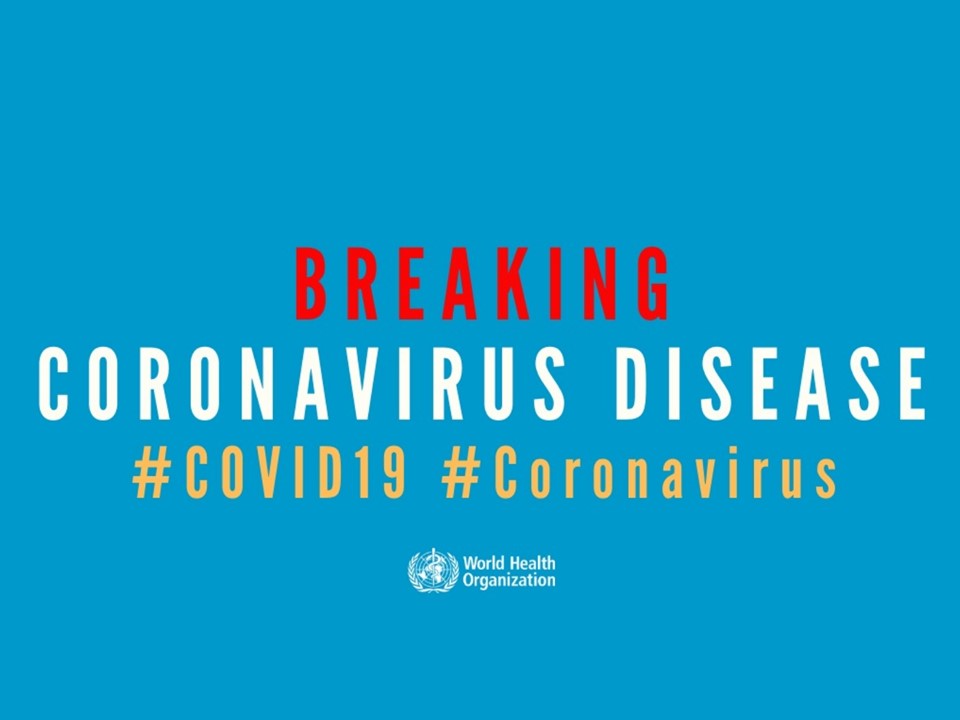 EMERGENCY: Coronavirus disease (COVID-19) Pandemic
16/03/2020
Regular updates on the coronavirus disease (COVID-19) outbreak are available at the WHO website
.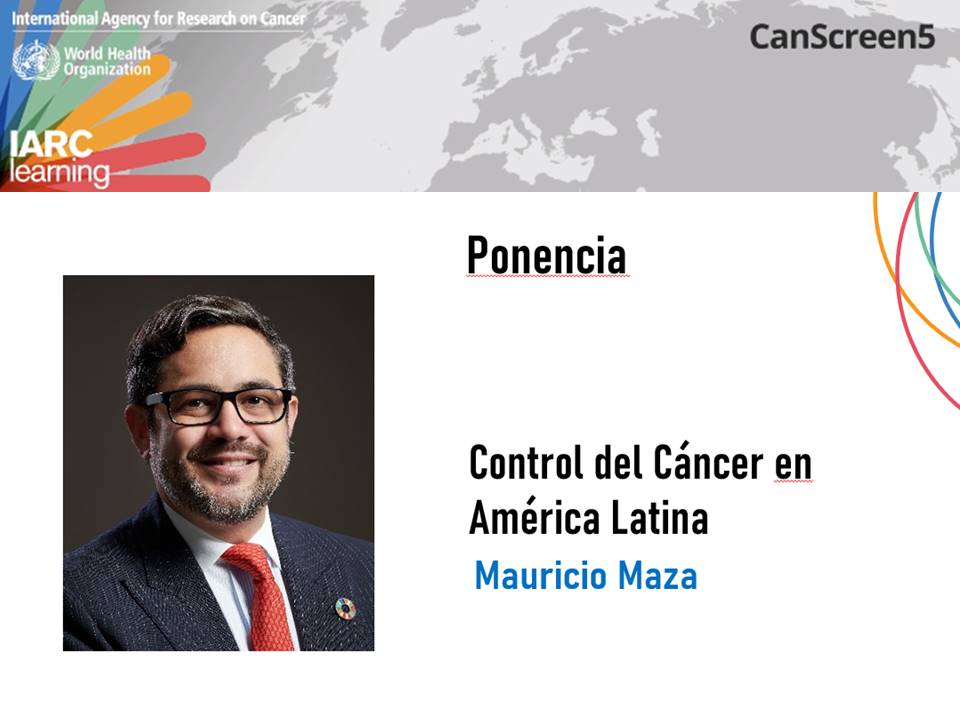 First live session of CanScreen5 Train the Trainers learning programme to Latin American countries
14/10/2021
The fourth CanScreen5 Train the Trainers learning programme has held its first live session. The fourteen participants from five countries attended a keynote lecture from Dr Mauricio Maza, PAHO regional advisor for cancer prevention and control. Dr Maza presented the situation of cancer control in Latin America and explained the ongoing projects in the region.
Learn more about the
CanScreen5 platform
and our project to
reduce inequalities in cancer screening in CELAC region
.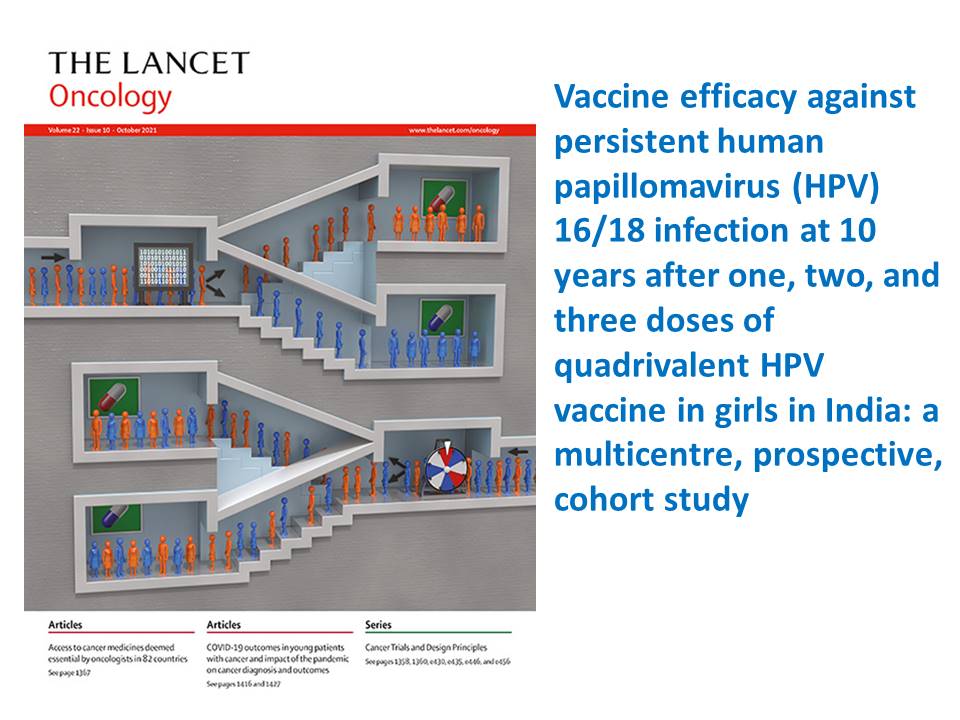 New publication: Vaccine efficacy against persistent human papillomavirus (HPV) 16/18 infection at 10 years after one, two, and three doses of quadrivalent HPV vaccine in girls in India: a multicentre, prospective, cohort study
11/10/2021
IARC scientists have demonstrated, for the first time, the efficacy of a single dose of the human papillomavirus (HPV) vaccine in adolescent girls against persistent infection with HPV types 16 and 18. A single dose of HPV vaccine provides similar protection against persistent infection from HPV 16 and 18, the genotypes responsible for nearly 70% of cervical cancers, to that provided by two or three doses. The researchers' findings could signal a fundamental shift in the accessibility of vaccination against HPV. These results were published in the journal The Lancet Oncology.
View the publication
, and the
IARC news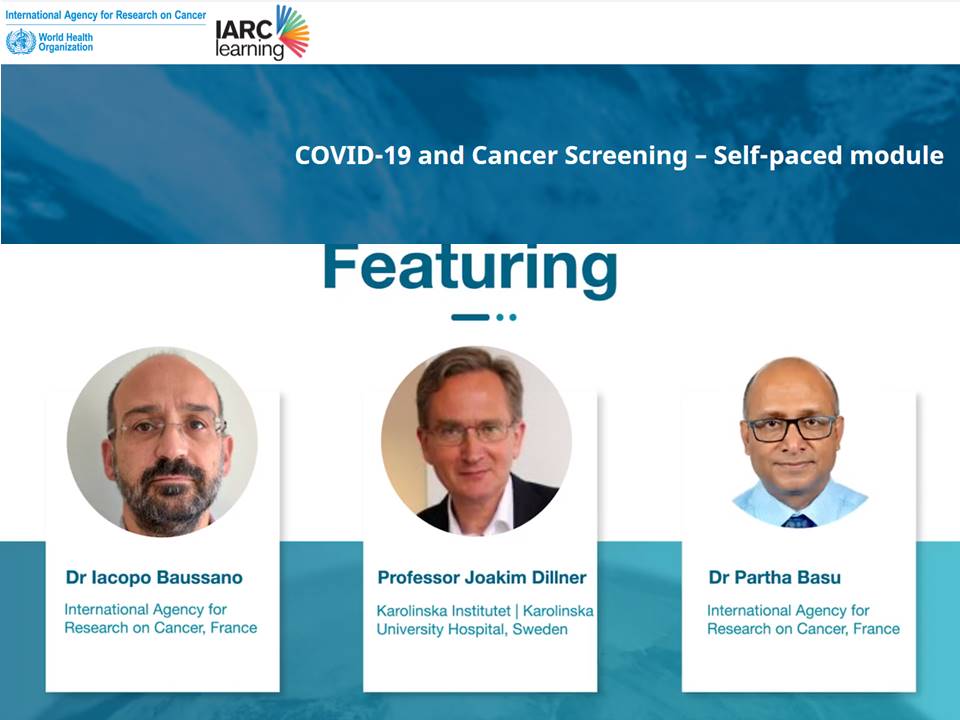 World Cancer Report Update Webinar - The Impact of Covid-19 on Cancer Screening
06/10/2021
What are the consequences of COVID-19 for cancer screening? What challenges have been encountered by countries? What could be turned into an opportunity, and what lessons have been learned? Could the lessons learned help countries to "build back better"? The webinar addresses these questions and provides examples from low-income and high-income countries. Professor Joakim Dilner and Dr Partha Basu discussed about COVID-19 and cancer screening during this webinar chaired by Dr Iacopo Baussano.
View the
webinar and the self-pace module
.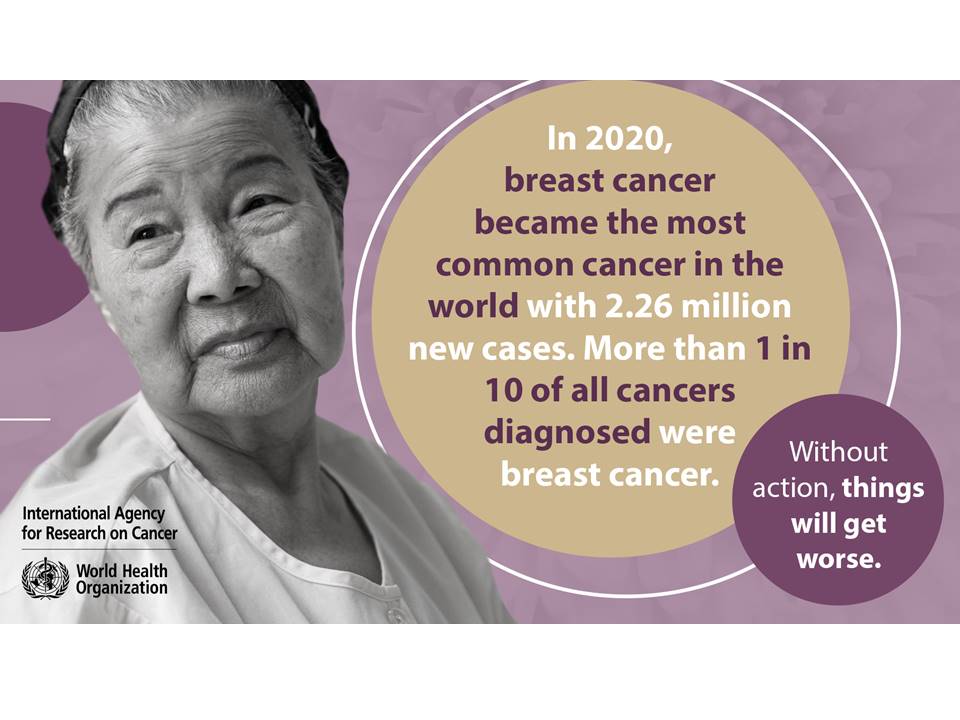 Breast Cancer Awareness Month 2021
01/10/2021
Breast cancer is the most common cancer among women worldwide, impacting 2.26 million women each year. Early detection through screening helps improve survival rates.
View the
Breast Cancer Awareness Month 2021
IARC page to learn more about the global burden of breast cancer.
Basu P., Malvi S.G., Joshi S., Bhatla N., Muwonge R., Lucas E., Verma Y., Esmy P., Poli U.R.R., Shah A., Zomawia E., Pimple S., Jayant K., Hingmire S., Chiwate A., Divate U., Vashist S., Mishra G., Jadhav R., Siddiqi M., Sankaran S., Prabhu P.R., Kannan T.P.R.A., Varghese R., Shastri S.S., Anantharaman D., Gheit T., Tommasino M., Sauvaget C., Pillai M.R., Sankaranarayanan R. Vaccine efficacy against persistent human papillomavirus (HPV) 16/18 infection at 10 years after one, two, and three doses of quadrivalent HPV vaccine in girls in India: a multicentre, prospective, cohort study. Lancet Oncol, Published online 8 October 2021.
PMID: 34634254
Ringborg U., Berns A., Celis J.E., Heitor M., Tabernero J., Schuz J., Baumann M., Henrique R., Aapro M., Basu P., Beets-Tan R., Besse B., Cardoso F., Carneiro F., van den Eede G., Eggermont A., Frohling S., Galbraith S., Garralda E., Hanahan D., Hofmarcher T., Jonsson B., Kallioniemi O., Kasler M., Kondorosi E., Korbel J., Lacombe D., Carlos Machado J., Martin-Moreno J.M., Meunier F., Nagy P., Nuciforo P., Oberst S., Oliveiera J., Papatriantafyllou M., Ricciardi W., Roediger A., Ryll B., Schilsky R., Scocca G., Seruca R., Soares M., Steindorf K., Valentini V., Voest E., Weiderpass E., Wilking N., Wren A., Zitvogel L. The Porto European Cancer Research Summit 2021. Mol Oncol. 2021 Sep 13. doi: 10.1002/1878-0261.13078.
PMID: 34515408
Mrabti H., Sauvaget C., Benider A., Bendahhou K., Selmouni F., Muwonge R., Alaoui L., Lucas E., Chami Y., Villain P., Abousselham L., Carvalho A.L., Bennani M., Errihani H., Sankaranarayanan R., Bekkali R., Basu P. Reply to: Chronic pain assessment and management during post-treatment follow up should be considered as a high value quality indicator for specialist breast cancer center. Breast. 2021 Sep 6:S0960-9776(21)00457-4. doi: 10.1016/j.breast.2021.09.003.
PMID: 34509362