Home
/
Training
/
Manuals
/
组织病理学图谱
/ 全宫切除标本-研究草案
组织病理学图谱
全宫切除标本-研究草案
Filter by language:
English
/
Français
/
Portugues
/
中文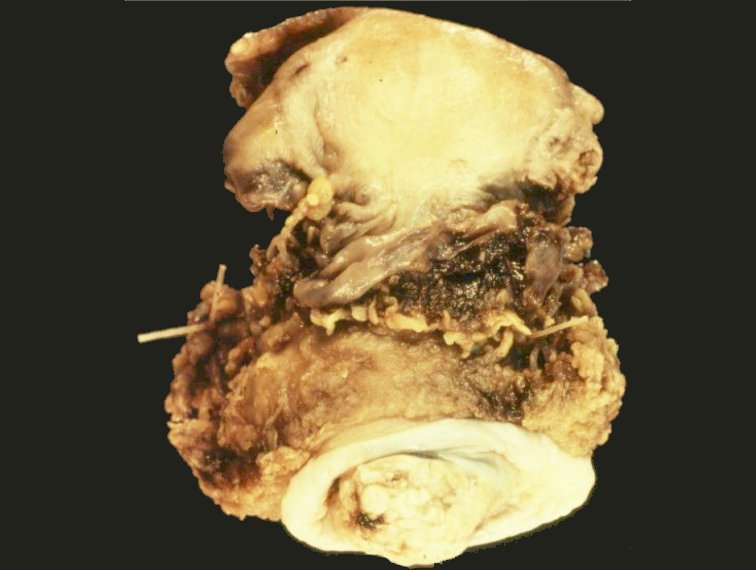 根治性子宫切除术后标本的大体观:宫颈处巨大外突的肿瘤。
---
picture quality:

On a scale of 1 to 5 stars, with 5 stars being the best quality
(阅片人数)102 of 194 people found the following comment helpful:
Reviewer:
Mixed Mullerian Tumor

A large polypoidal mass bulging out of external Os. No area of hge necrosis seen. I suspect this to a mixed mullerian tumor/ leiomyosarcoma
Was this comment helpful to you?


(
Report this content as inappropriate on the site
)
---