Home
/
Training
/
Manuals
/
Histopatologia do colo uterino - atlas digital
/ Peça de histerectomia - protocolo de estudo
Histopatologia do colo uterino - atlas digital
Peça de histerectomia - protocolo de estudo
Filter by language:
English
/
Français
/
Portugues
/
中文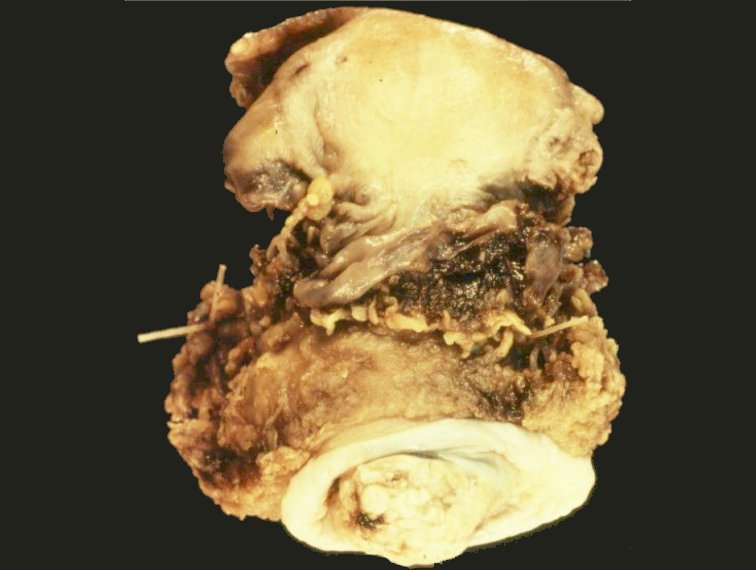 Aparência macroscópica de peça cirúrgica após histerectomia radical: volumoso tumor protuberante da cérvice uterina.
---
Qualidade da imagen:

Em uma escala de 1 a 5 estrelas, com as 5 estrelas que são a mais melhor qualidade
102 em cada 194 pessoas achou a seguinte revisão útil:
Reviewer:
Mixed Mullerian Tumor

A large polypoidal mass bulging out of external Os. No area of hge necrosis seen. I suspect this to a mixed mullerian tumor/ leiomyosarcoma
Esta revisão é útil para você ?


(
Relate este conteúdo como impróprio para o site
)
---