Home
/
Training
/
Manuals
/
Cytopatologia do colo uterino - atlas digital
/ LSIL ou HSIL ?
Citopatologia do colo uterino - atlas digital
LSIL ou HSIL ?
Filter by language:
English
/
Français
/
Portugues
/
中文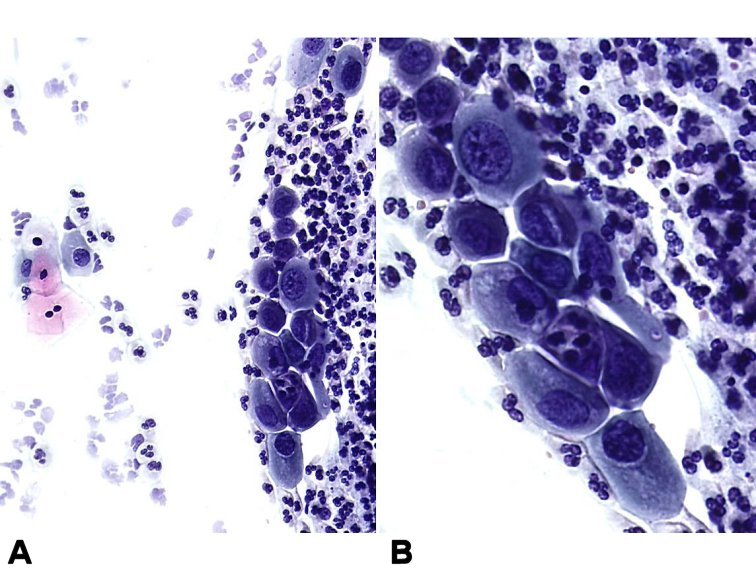 Células parabasais com núcleos aumentados, contornos nucleares irregulares em um esfregaço inflamatório: HSIL. (A: obj. 20x, B: obj. 40x)
---
Qualidade da imagen:

Em uma escala de 1 a 5 estrelas, com as 5 estrelas que são a mais melhor qualidade
1 em cada 2 pessoas achou a seguinte revisão útil:
Review:
Cobblestone

Any chance this is metaplasia? It is very dark but the nuclear membranes appear smooth and there is relatively abundant cytoplasm.
Esta revisão é útil para você ?


(
Relate este conteúdo como impróprio para o site
)
---