The core function of the Screening Group (SCR) at IARC is to provide data on the accuracy, reproducibility, efficacy, benefits, harmful effects, and cost-effectiveness of various early detection interventions for breast, cervical, colorectal, and oral cancers, among others, in reducing deaths and improving patients' quality of life in various settings. These data can then be used to inform and improve the rational use of health-care resources. The Group's ultimate objective is to guide the development of public health policies for implementing screening in a variety of health-care settings, in particular in low- and middle-income countries (LMICs).
SCR conducts field studies in LMICs to evaluate various early detection methods for breast, cervical, colorectal, and oral cancer control. These initiatives also address the means by which screening services could be scaled up through local public health services. SCR develops various training resources to catalyse and augment capacity building in close collaboration with national institutions and government health services. Through its research programme, SCR generates scientific evidence to support the development of resource-appropriate early detection policies and health systems for the delivery of effective early services. For example, the Group significantly contributed to the evaluation of the safety and efficacy of less than three doses of the HPV vaccine in protecting against cervical cancer.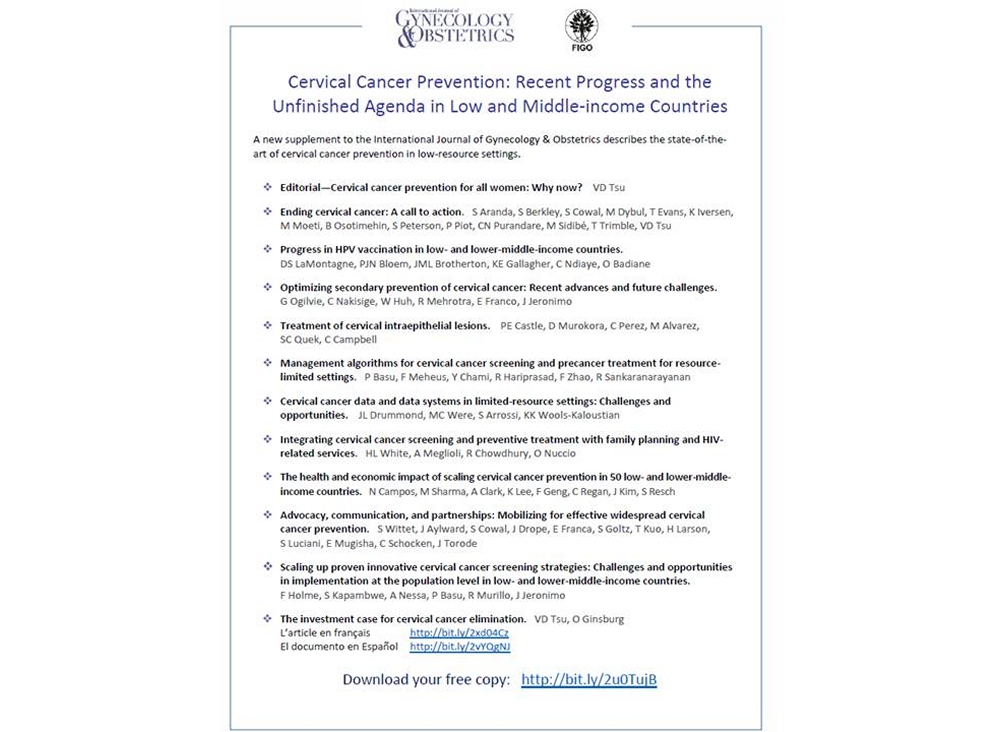 New publication: "Cervical cancer prevention: recent progress and the unfinished agenda in low- and middle-income countries"
09/11/2017
The Screening Group helped to prepare this special issue of the International Journal of Gynecology & Obstetrics (Volume 138, Issue Supplement S1), which describes the state-of-the-art of cervical cancer prevention in low-resource settings.
View the flyer for this supplement
.
View the special issue contents
.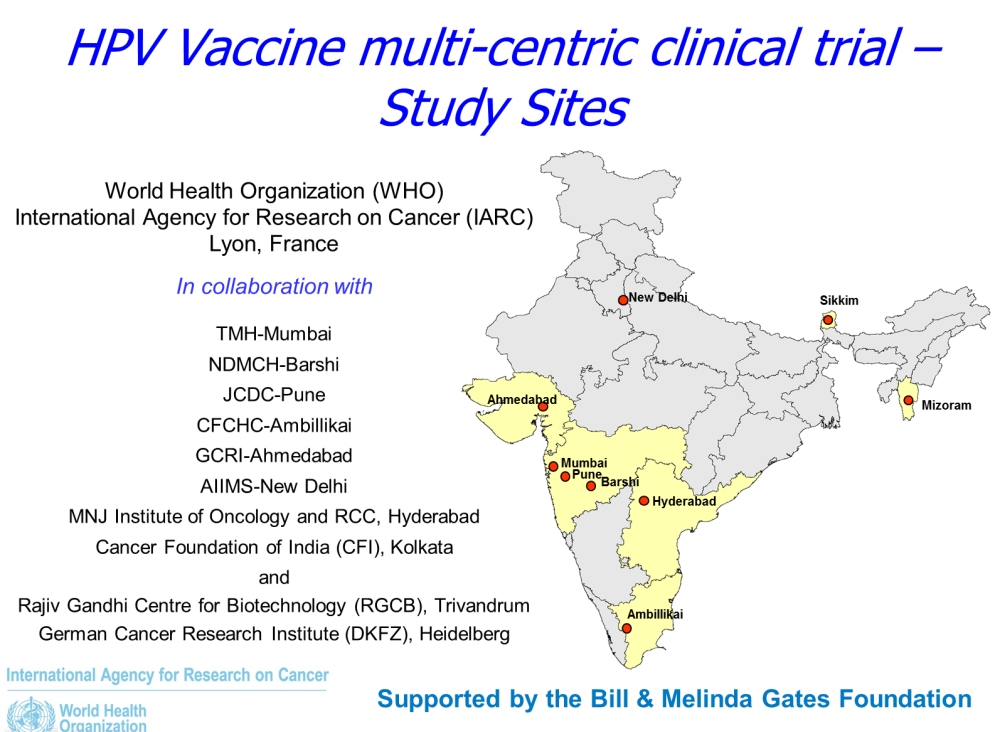 Coordination meeting of the research groups studying the efficacy of a single dose of HPV vaccine, Seattle, United States of America
07/11/2017 – 09/11/2017
Dr Partha Basu presented updates on the IARC–India HPV vaccine trial at the meeting, which was organized by PATH and supported by the Bill & Melinda Gates Foundation.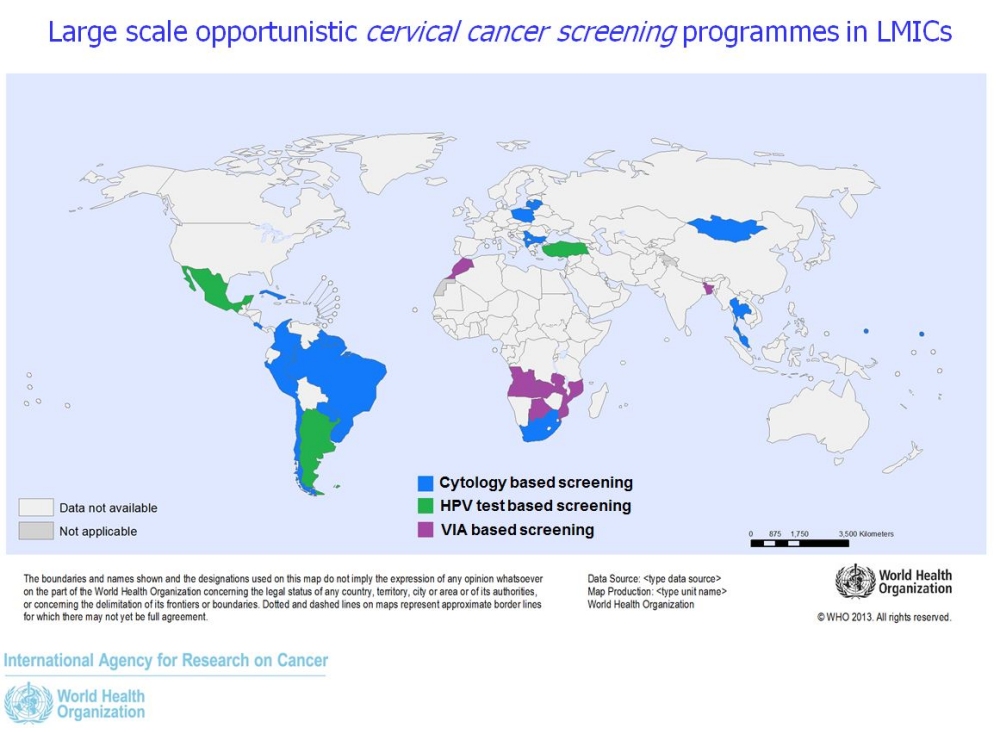 Session on cancer early detection and control for students of the London School of Hygiene & Tropical Medicine, London, UK
03/11/2017
Dr Partha Basu presented the current status of HPV vaccination and cancer screening programmes in low- and middle-income countries to a group of post-graduate students.
Mandal R, Basu P. Cancer screening and early diagnosis in low and middle income countries: Current situation and future perspectives. Bundesgesundheitsblatt Gesundheitsforschung Gesundheitsschutz. 2018 Oct 23.
PMID: 30353287
Randall T.C., Sauvaget C., Muwonge R., Trimble E.L., Jeronimo J. Worthy of further consideration: An updated meta-analysis to address the feasibility, acceptability, safety and efficacy of thermal ablation in the treatment of cervical cancer precursor lesions. Prev Med. 2018 Oct 17;118:81-91.
PMID: 30342109
Bhatla N., Aoki D., Sharma D.N., Sankaranarayanan R. Cancer of the cervix uteri. Int J Gynaecol Obstet. 2018 Oct;143 Suppl 2:22-36.
PMID: 30306584